This little Pacific Northwest town packs a big punch with outdoor enthusiasts. Skiing, biking, kayaking, and hiking are all easily accessible activities for residents and visitors to the teeny town of Glacier. In fact, it's why people from all over make the journey down scenic route 542.
Little more than a couple of streets, a small collection of residential homes, and a smattering of restaurants make up this idyllic mountain community. But Glacier's notable lack of a traditional touristy downtown area makes it all the more appealing to potential visitors, namely hikers and those that love the great outdoors.
Here you can focus your energy on exploring pristine PNW nature instead.
It doesn't matter what time of year you choose to visit, Glacier WA has something for you and the perfect cabin rental to rest your head at night.
A fall visit brings crisp cool air, foliage, and access to the high mountain hikes. Winter is the high season with bountiful snowfall, Christmas card scenery, and Mt. Baker Ski and snowboard resort in full swing. Spring melts the years' snow and glaciers creating gushing waterfalls, freeing up hiking and ripening berries for picking. During the summer months, the small town of Glacier comes fully alive again with visitors hoping to traverse the best trails, take photos at Artist point, and enjoy the full amenities the town has to offer.
Here's a look at some of the best things to do in and near Glacier, Washington.
1. Grab a farm-to-table breakfast at Wake 'N Bakery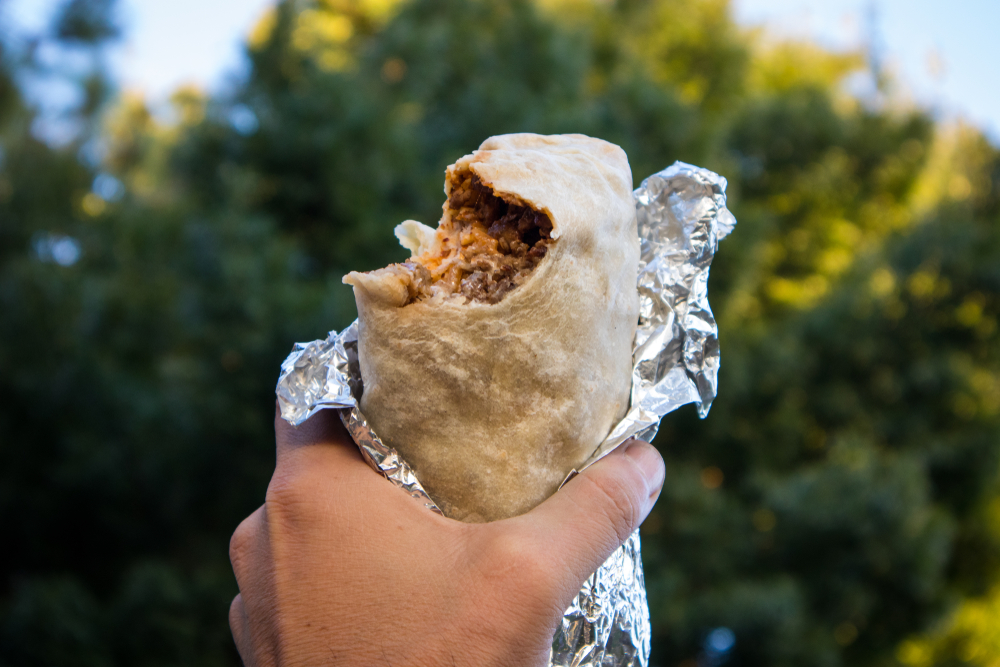 Visitors from Seattle or other major cities shouldn't dismiss this small-town eatery and one of the best restaurants in town. Wake 'N Bakery focuses on locally-sourced farm-to-table organic meals and has become a beloved community staple. This is the perfect place to start your day with a hot cup of fair trade coffee and a hefty breakfast sandwich or burrito.
2. Worship at the shrine of beer at North Fork Brewery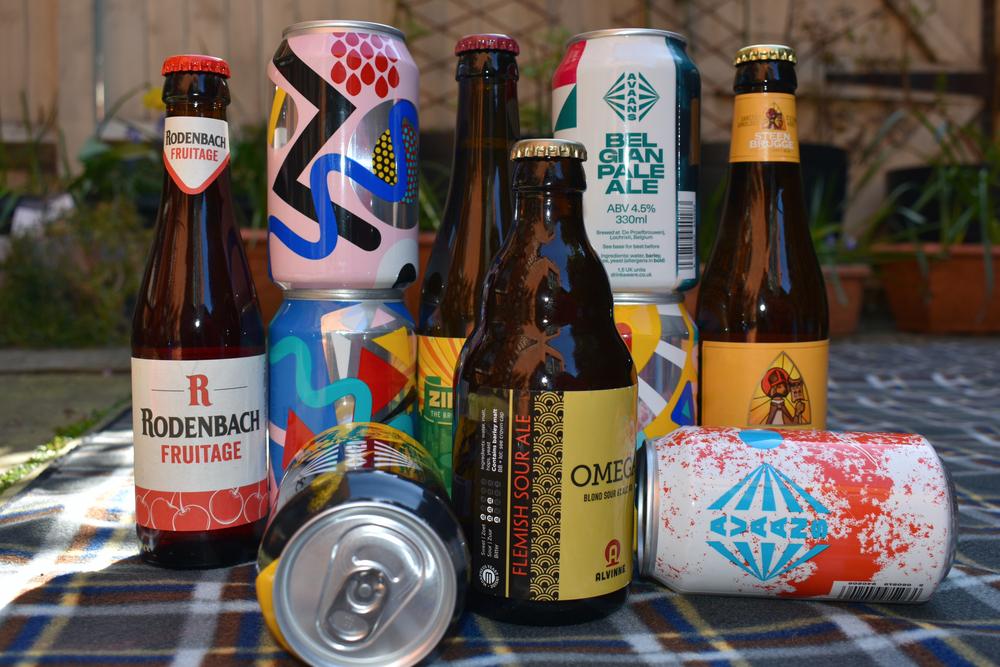 Boasting a massive collection of beer-themed antiques and vintage bottles, this brewery produces some of the best British ales and Belgium sours in the state. This small cabin in the woods is right on the scenic Mount Baker highway on the route to Glacier and makes a great stop-off for lunch.
3. Drive the Scenic Mt. Baker Highway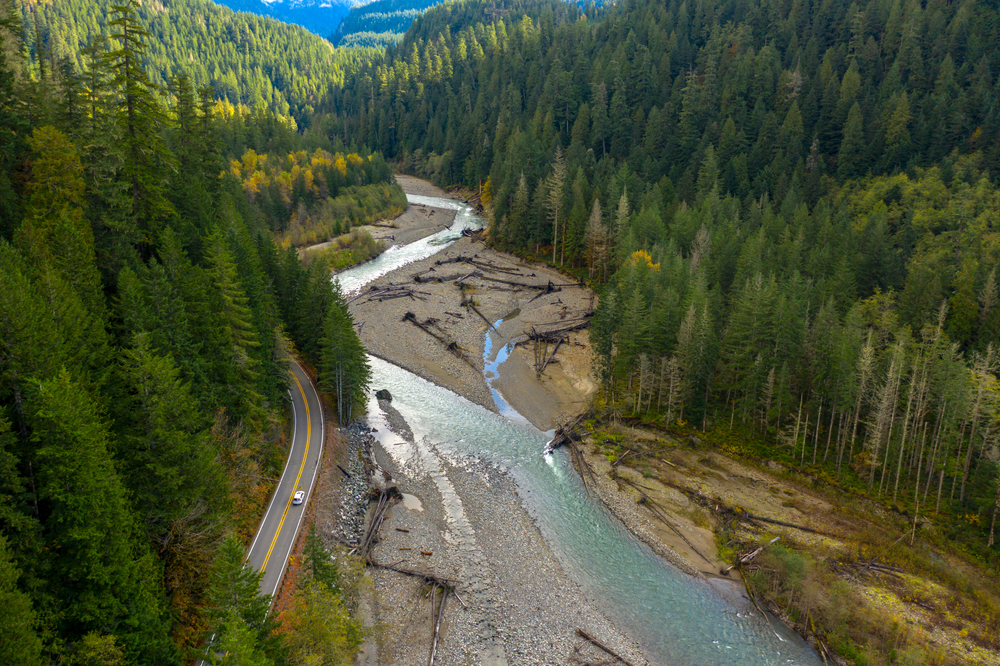 Speaking of highway 542, this winding route through the Northern mountains of Washington is one of the most beautiful stretches of highway in the state. From Bellingham to Mt. Baker Ski Area the road is lined with evergreen trees and offers amazing views of the surrounding mountains. Take an afternoon and just go for a drive. Or take your time getting to Glacier, which is situated on the scenic route itself.
4. Ride Chair 9 with a pizza and cold beer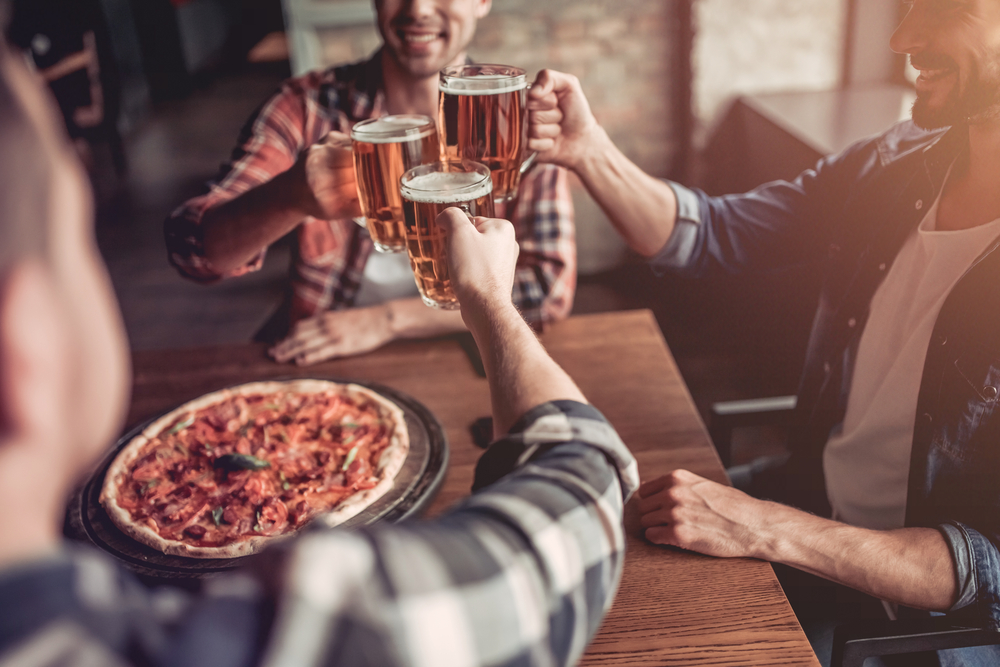 All the skiers and snowboarders know that there are 8 chair lifts on Mt. Baker. But Chair 9 is a local spot. After a long day on the mountain, be it on hiking trails or ski runs, a visit to Chair 9 for a hot fresh pizza and cold beer is well-deserved.
5. Raft or Kayak the Nooksack River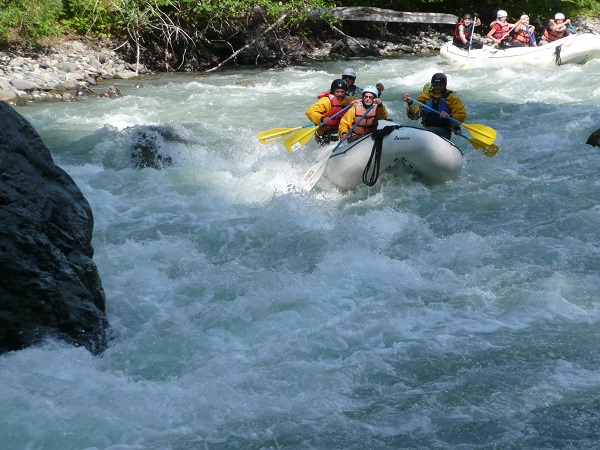 During the summer months of June to August, the Nooksack River is gushing through the cascades. Several tour operators take visitors out on the water on kayaking and white-water rafting tours over the class 3 rapids. There are both morning and afternoon tours suitable for first-time rafters and the whole family.
Outside of this small seasonal window, the river is either too high or low to ride safely. You can still fish, swim in designated areas, or lounge on its banks during the spring and fall season.
6. Crush a day hike on one of these incredible trails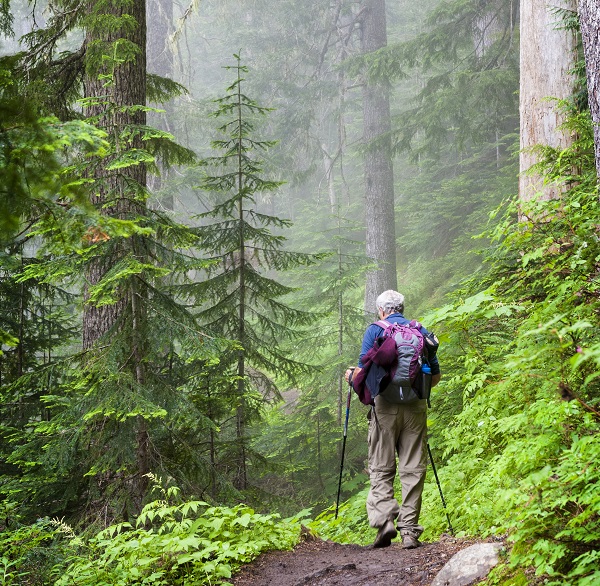 Glacier Washington offers easy access to some of the best hiking in the region. Outside of ski season, it's the number one reason to visit the area. Since several of the trails traverse the high-mountains expect them to be snowed in until the mid to late summer months.
Here are 5 of the most impressive day hikes to add to your list.
Heliotrope Ridge (6 miles)
This is one of the best bang-for-your-buck trails near Glacier. It's relatively short, well maintained, and offers incredible face-to-faces with Mt. Baker itself. There's mild elevation gain, a rarity when traversing this mountain range, and a huge parking lot which means you don't need to be at the trailhead super early to score a spot.
In the fall, this is a great trail to pick some wild huckleberries on and in the summer you can expect an abundance of wildflowers.
Table Mountain (2.6 Miles)
With 700 feet of elevation gain in a 1 mile hike, this short but steep trail sits at Artist Point offering unrivaled views of Mt. Baker and Mt. Shuksan. If you're short on time, this is a great hike any time of day.
Lake Ann (8.5 Miles)
This hike through a rocky basin has views of both upper and lower Curtis Glacier, Mt. Baker, and Mount Shuksan's lesser-seen west face. Since the trail is through high mountain terrain it's only accessible in the late summer months of August and September. Be sure to listen for the piercing cracks as ice chunks cleave off the glacier from above.
Skyline Divide (9 Miles)
One of the longer, more treacherous trails in the region, the Skyline Divide is worth every single step. Expect stunning mountain views, expansive wildflower fields, and finish breathless at the foot of Mount Baker itself. The snow and the glacier-capped mountain has never looked so impressive.
This is a favorite of hiking enthusiasts and also one of the most popular trails in the region, so don't expect to have the views all to yourself during the summer months.
Park Butte Trail (7.5 Miles)
This is the most popular hike in the area. It has a historic fire lookout built in 1932, and no surprises here, also incredible views of Mt. Baker, the Twin Sisters, and a string of the North Cascades mountain range. The trail allows you to access several campsites, alpine wildflower meadows, and a few lovely waterfalls.
If you have lots of time on your hands you should also look into a multi-day backpacking trip on one of the longer alpine backcountry trails or a stay in one of the campgrounds.
7. Drive up to Artist Point and have a picnic at Picture Lake
Not feeling up for a hike? You don't even need to break a sweat to come face to face with Mt. Baker. At the dead end of scenic route 542, you'll come to what just might be Washington state's most picturesque parking lot.
This is known as Artist Point.
While a handful of hikes begin here, you can also just enjoy the views steps from your car. Sunset and sunrise are most impressive when the ski erupts in brilliant shades of pink and gold behind the mountain.
On the long winding drive up to Artist Point, you'll also pass Picture Lake. This lake reflects the stunning image of Shuksan in its waters. It's popular with photographers but it also makes for a great stroll around the perimeter and a picnic destination.
8. Explore Mount Baker Ski Area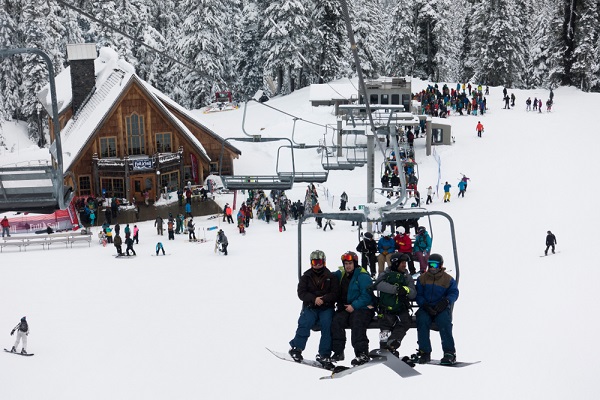 We've talked a lot now about how to see Mount Baker from a variety of scenic drives and hikes but depending on the season, you might want to actually get up on the mountain for some world-class skiing.
Mount Baker is one of the top ski and snowboard destinations in the Pacific Northwest and is known for its immense powder dumps and slalom runs. It's actually the snowiest place in the world.
Outside of the ski season you can hike, pick huckleberries, hit the visitors center, and admire the golden autumn foliage beneath its glaciated peak.
9. Speed through dense woods on one of the scenic mountain bike trails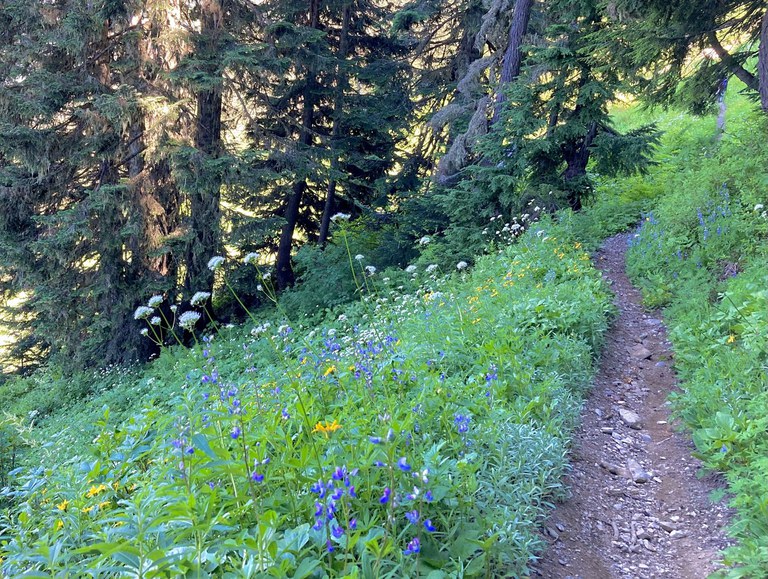 For all the adrenaline junkies out there looking to try something new or a family-friendly ride, mountain biking is big business in the Glacier area. The Canyon Ridge Trail wraps through the national forest for 10 miles and is one of the best-rated trails in the region.
For those less experienced on a bike, a leisurely ride to the nearby town of Deming along the scenic highway is a great way to spend an afternoon.
10. Take a road trip to one of these beautiful nearby destinations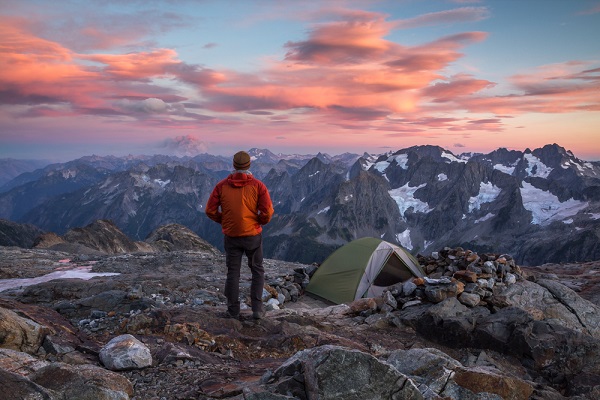 Sometimes you need to plan a getaway from your getaway. Bellingham, Seattle, and the North Cascades National Park are within an easy drive of Glacier and one of the many day trips you can enjoy from here.
Both Bellingham and Seattle offer a big city atmosphere if you're looking for more variety in food choices or activities. The North Cascades National Park is one of the most underrated national parks in the United States and offers visitors exceptional mountain views, chances to spot mountain goats, and bright blue alpine lakes.
Gear Up for a Great Trip to Glacier
There is plenty to do in the town of Glacier and around the region. Enough to keep you entertained and outside for weeks. And for those who just want to rest and relax in a quaint small town cabin in the woods…Glacier has that to offer you as well.