Seattle isn't for everyone. In recent years, the population and development in Seattle has been booming, turning a once rainy music-obsessed port city into a tech-centric metropolis. It's lost nearly all its eclectic charm. But thankfully nearly right next door, you can escape to Bellingham.
The average Bellinghamster is a lover of all things outdoors, from kayaking to mountain biking. Considering their proximity to high mountains, coastal shores, and epic hiking trails their love makes perfect sense. They eat organic, local, fair trade, and possibly vegan. They also have the highest probability of being "vanlifers" in Washington state.
Don't worry, you don't need to bring your van to town to fit in, there are plenty of incredible cabin rentals in town and in the surrounding area to give you and your loved ones the perfect home base.
The streets are lined with decked-out Sprinter vans just waiting for their next outdoor adventure. Bellingham isn't your average hippy town, however, it's also a college town and a beer lovers haven. It offers easy access to all the most scenic parts of the Evergreen State. The San Juan Islands are in spitting distance and the high snowy peaks of Mt. Baker stand tempting all the skiers in its shadow.
But the actual downtown of Bellingham has charms all its own. Whatcom Creek runs all the way from Whatcom Lake and pours into Bellingham Bay after snaking through the historic town center. Popular Bay Street is the lifeblood of the city, boasting the best cafes, activities, and shops all perched above scenic marina drive.
Bellingham is an excellent tourist destination for those who love greenery, parks, and want to get to know the smaller-town side of Washington State. A place with community, not just a slick city.
Bellingham is the crown jewel of rural Whatcom county. It's the epitome of Pacific Northwest mountain towns. For first time visitors, this is the master list of all the best things to do in Bellingham.
Walk Iconic Bay Street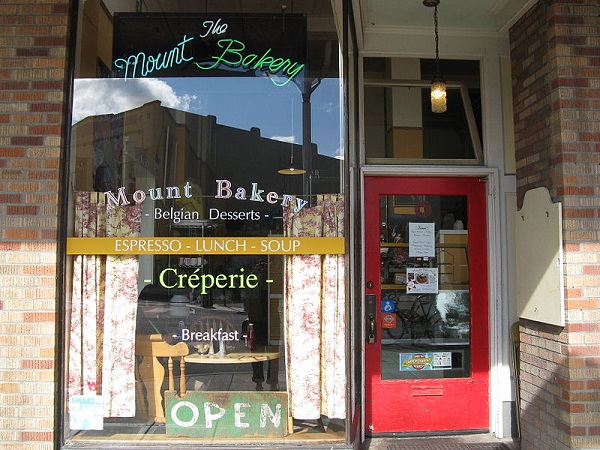 As I briefly mentioned, Bay Street is considered the main drag for tourists and visitors to Bellingham. Brambleberry Handicrafts is the staple local gift-shop for those looking to pick up some quirky souvenirs or just window shop.
Mount Bakery Cafe is universally considered the best stop for breakfast in town. Right at the end of Bay Street this cafe serves killer Benedict's and the best cinnamon buns in Bellingham. Bayou on Bay's top-notch southern cuisine makes for a great dinner or lunch stop if you're wandering through in the afternoon.
Stroll the Bellingham Farmers Market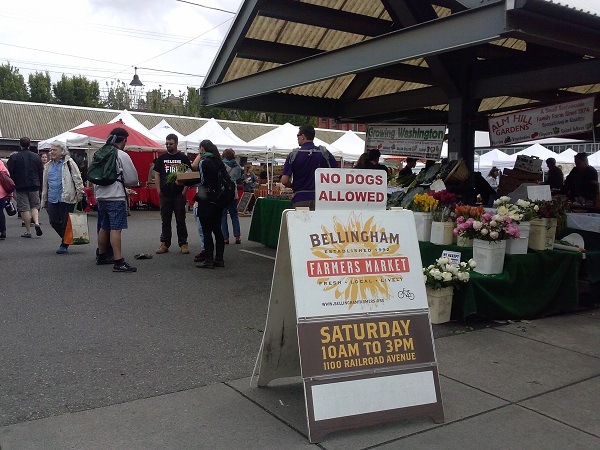 From 10AM-2PM on Saturdays April-December the Bellingham farmers market has both indoor and outdoor spaces hosting an array of local venders and small businesses selling goods and snacks.
These farmers markets are a west coast favorite and a great way to interact with the community and get to know a destination a little more intimately.
See an Independent Film at Pickford Film Center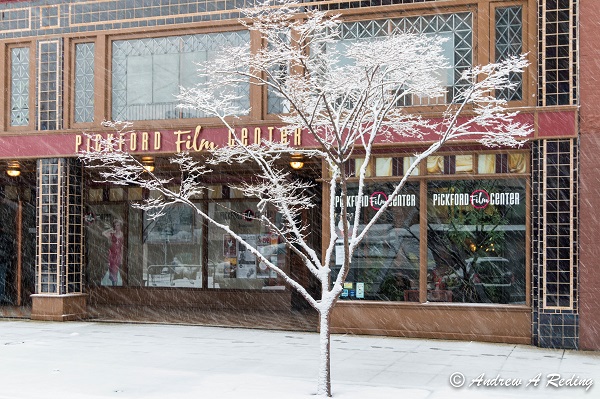 The Pickford Film Center is exactly the kind of movie theater you would expect to find in a hipster town with a liberal arts college. Showcasing 3-4 different independent films per night and hosting an array of neat community events (like free movies on the roof of the parkade) this theater loves indie titles and old-school throwbacks.
Visit the Spark Museum of Electrical Invention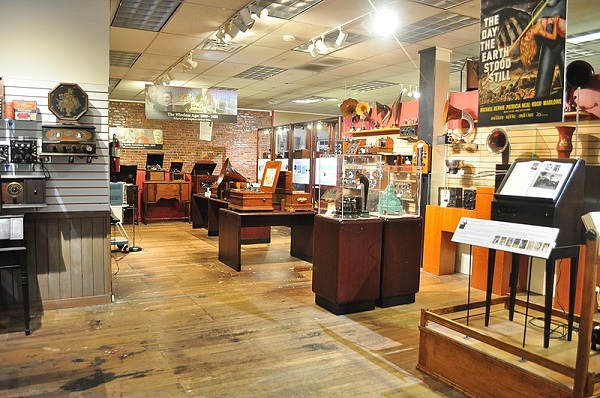 For the past decade, the Spark Museum has been home of the MegaZapper Tesla Coil, one of the largest Tesla Coils in the country. You can enjoy hands-on scientific discoveries with a simple museum visit if that's your style or guests 18+ can attend the MegaZapper Electrical Show and enter the cage of death to be shocked by the infamous Tesla coil.
It's the ultimate hands on experience.
Visit Village Books and Paper Dreams
Technically located in the suburb of Fairhaven, but still easily walkable from downtown Bellingham, is this eclectic independent bookstore and gift shop. This is a neat place to browse for local goods and support small businesses.
Take a Short Ferry over to Lummi Island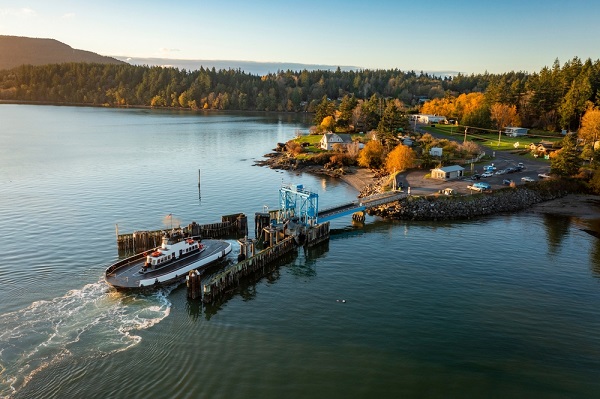 This stunning island is known for its fall foliage and spacious natural preserves as well as its art galleries. Tour local galleries, savor the 5 star cuisine from the many high-end restaurants on the island and enjoy panoramic views of the Salish Sea.
The island is named for the Lummi people who are the indigenous population native to the Puget Sound Lowlands.
Wander the Western Washington University Outdoor Sculpture Collection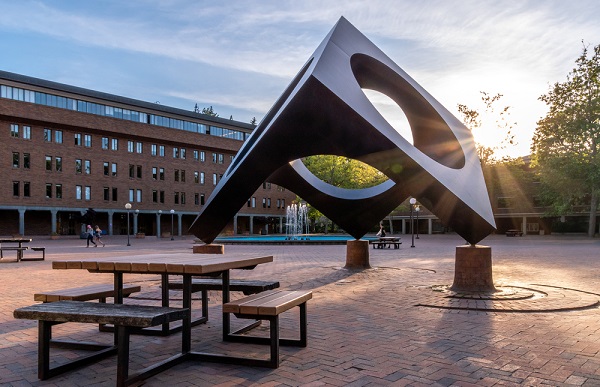 For visitors really enjoying the local art scene, a walk through the WWU campus sculpture collection is a great pastime. Showcasing a variety of styles across the decades, you can see massive sculptures strewn across the grounds.
The very first was James Fitzgerald's "Rainforest" built in 1959.
Take a Bellinghistory Tour with the Good Time Girls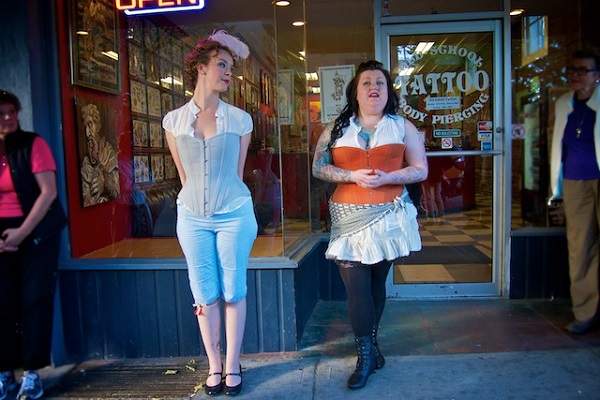 If you love historical walking tours, you'll love the costumed sass-filled women at Good Time Girls. They run the Gore + Lore, Sin + Gin, and Buried Bellingham tours from May to October. You can sign up on their website for their off-beat history tours to learn about brothels, spooky history, and more.
If you're visiting Bellingham in "off-season" you can also book a private tour for any time of year.
Take in the Views at Samish Overlook for Sunset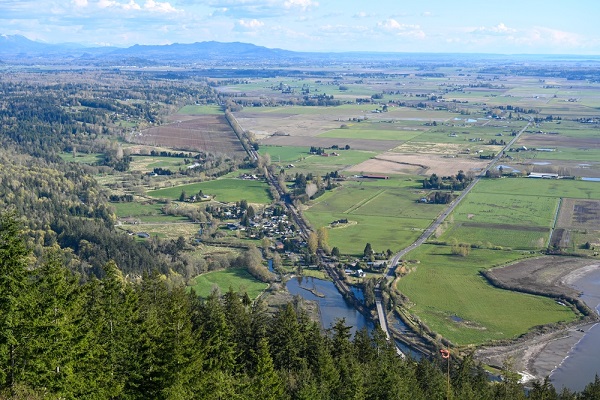 Even if you're not up for a hike after a long day of exploring the city— you can still enjoy stellar views of the Pacific. You can drive straight up to Samish Overlook. From here you can embark on popular regional hikes like Oyster Dome, but it's equally enjoyable to just kick back near the parking lot and enjoy the sunset.
The road to Samish Overlook closes an hour after sunset and opens just before sunrise and to leave your car in the lot you'll need to have a Discover Pass handy.
Visit the Whatcom Museum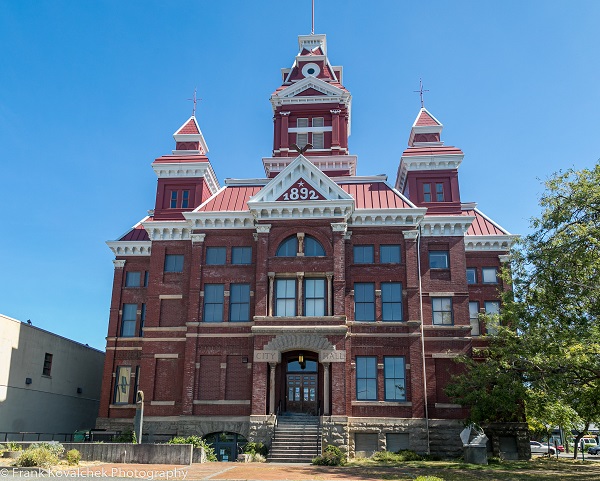 Located at old city hall, history and art buffs alike might enjoy an afternoon getting to know the area through the various exhibits on display at the Whatcom Museum. For 75 years this museum has been collecting works of art and historical items to illuminate the ethnography and culture of the greater Pacific Northwest community.
Plan a Brewery Crawl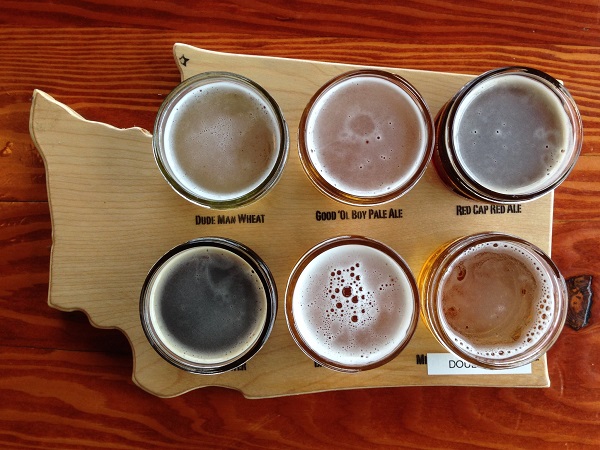 Or just pick a few to visit. Beer is big business in Bellingham. It's one of the best beer towns in Washington State.
There are loads to choose from but some local favorites are:
Boundary Bay
Aslan Brewing
Kulshan Brewing
Twin Sisters
Elizabeth Station has its own taproom and a worldwide selection of beers if the local craft brews aren't doing it for you. Don't like beer at all? Check out the Bellingham Cider Company.
Eat Your Heart Out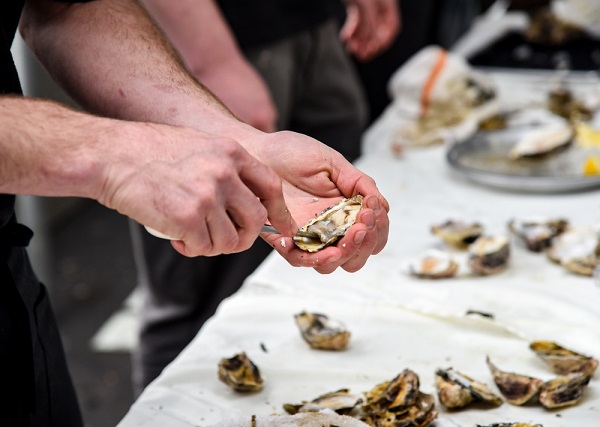 Just like any good hipster paradise, excellent food is vitally important to the community. You won't find any run of the mill chain restaurants thriving here. Bellingham is all about quality. Here are some favorites to check out during your visit.
Black Sheep. Come for the tacos and the tequila.
Mallard Ice Cream.
Rock and Rye Oyster House.
Old World Deli. For an authentic European delicatessen.
The Filling Station. Your classic staple American old school diner.
Sip on a Bean Brew from a Hipster Cafe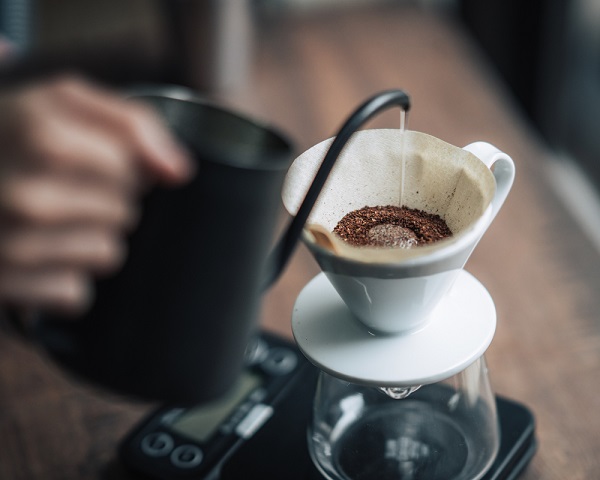 Coffee. Seattle's claim to fame is Starbucks. But Bellingham has loads of local bean brewers percolating the finest cup of joe you ever did taste.
Some of the best coffee shops are:
Woods Coffee
Avellino Coffeehouse
Caffe Adagio
Local roaster Camber Coffee
The latter has accolades from Thrillist and Food and Wine Magazine for its brunch as well as its beans.
Enjoy the Great Outdoors in Bellingham
One of the great joys of visiting Bellingham is its easy access to all things outdoors. It's a great jumping off point for any adventure you are into. Here are some of the best things to do in Bellingham outside.
The Bellingham Boardwalk from Boulevard Park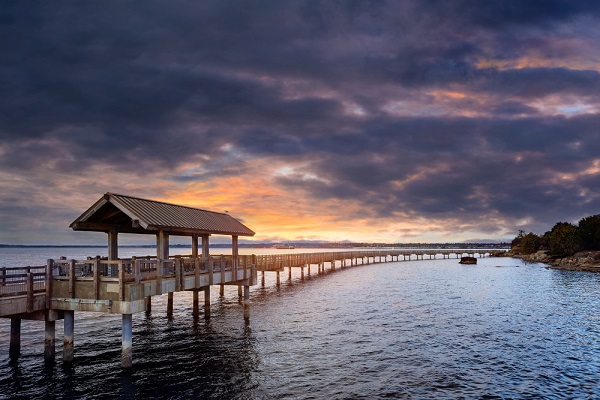 This scenic walk/hike is a great way to start your morning right. Grab a cup of coffee from one of the cafes listed above and stroll the over-water boardwalk for serene coastal sounds and beautiful views of the city. It's 2.5 miles long if you walk all the way to the end.
Mountain Bike at Galbraith Mountain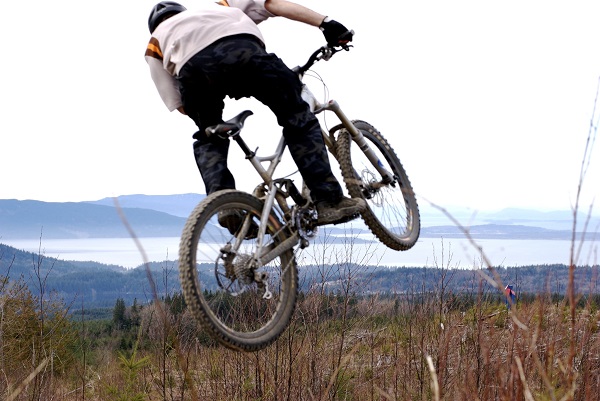 This mountain bike park has trails suitable for all skill levels. There's a mixture of gravel riding and compacted dirt trails through the forest. Some of the favorites include Mohawk, Unemployment, and Cedar Dust Jumps.
The Chuckanut Mountains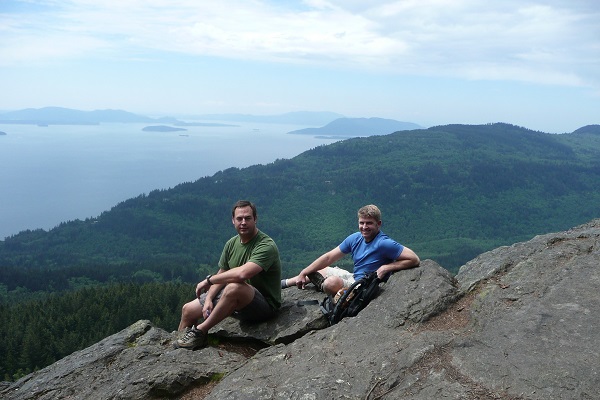 Just outside of Bellingham the North Cascade mountain range comes down to meet the sea. Here is where you'll find an array of easily accessible hiking and horseback riding trails!
North Chuckanut mountain trailhead is the best access point for the short Hemlock Trail and the much longer Lost Lake trails which offer incredible views of waterfalls, the San Juan Islands, Bellingham Bay, and the surrounding mountains.
Lake Padden Park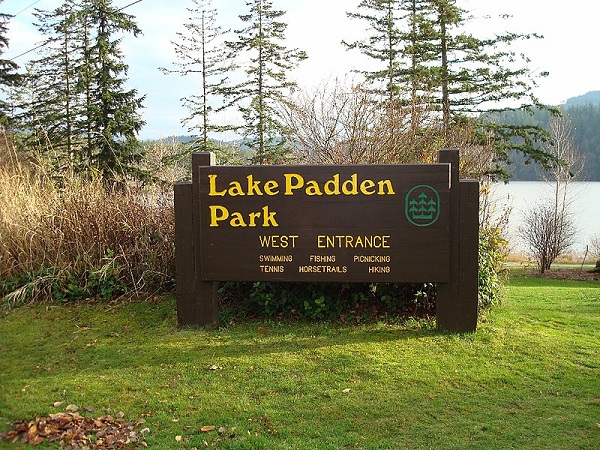 This small green family-friendly lakeside park is great for fishing, swimming, getting some sun on the docks, or visiting the baseball field to throw the ball around with the family. You can even walk entirely around the lovely little lake on a 2.5 mile walking trail. This park is especially great to visit in summer.
Big Rock Garden Park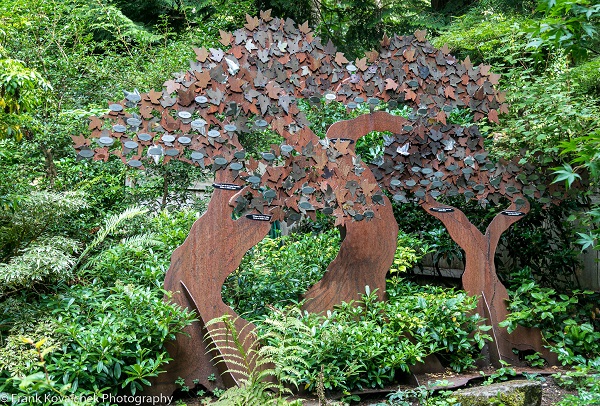 A combination of outdoor art and lovely green space for the whole family! This pint sized park hosts a lovely sculpture garden with 39 permanent sculptures from global artists. The structures are mostly abstract and nestled into the forested landscape. It's a real hidden gem!
Lake Whatcom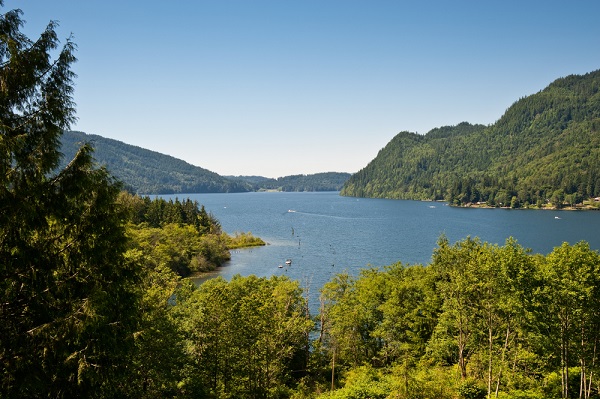 This lake is arguably prettiest from one of the many trails on the surrounding hillsides but you can also spend a relaxing day at Lake Whatcom Park. Here you'll get the great views of more popular viewpoints like Oyster Done without the crowds. The best time of year to visit is in the fall with the changing of the colors.
Bellingham Bay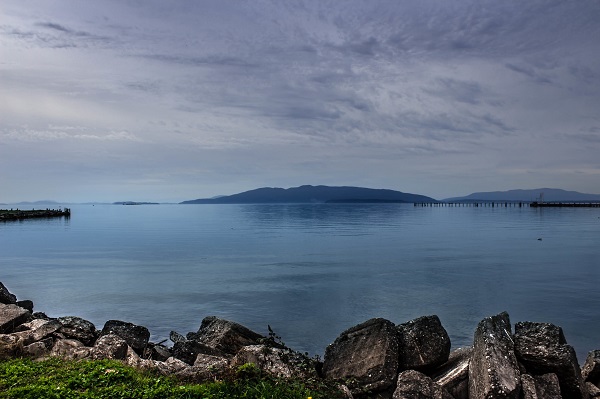 The bay is a stunning still pool of the Pacific that sometimes, if you're astoundingly lucky, gets a few pods of killer whales leaping along the coastline. Without a doubt, this is the best place in Bellingham to put a kayak or SUP into the crisp waters of the Pacific Ocean.
Marine Park and Boulevard Park are the best places to access bay waters from the city.
Larrabee State Park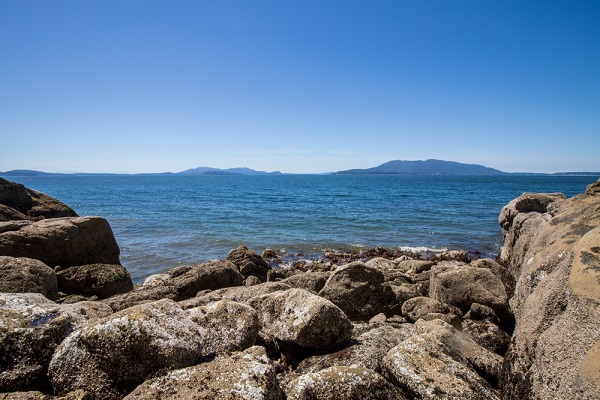 This is the very first state park established in Washington. There's bayfront camping, hiking trails, and a boat launch for those hoping to enjoy the lake. It's another great place for paddling and to try your hand at SUP, kayaking, or just enjoy the views of Samish Bay and the San Juan Islands.
The best panoramic views are to be found up Chuckanut mountain at Cyrus Gates Vista Overlook. But the short trail to the lush green Chuckanut Falls can't be missed.
Play 9 at One of the 16 Golf Courses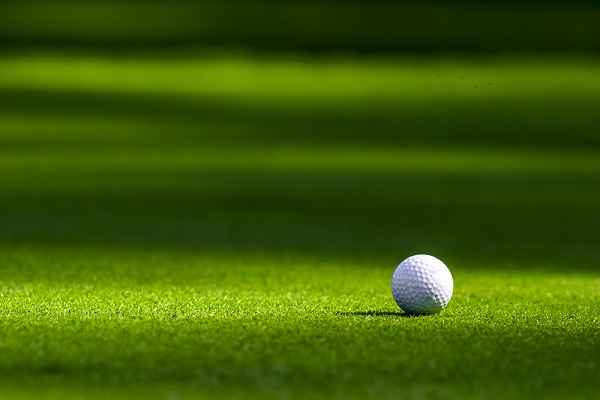 Bellingham has more than its fair share of golf courses. With a variety of private and public greens to choose from you can hit a bucket of balls with the family or play a full 18. The most highly rated public courses in the area are Lake Padden Golf Course, North Bellingham Golf Course, and Shuksan Golf Course.
Test Yourself on a Hike in Bellingham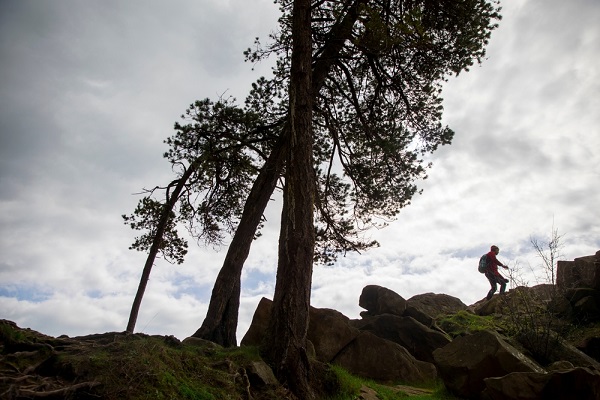 You can't visit Bellingham without joining the hikers and hitting at least one trail. There's just too many beautiful vistas and viewpoints to pass on. Here are some of the best.
Oysterdome (7 miles round trip)
The most popular hike in Bellingham. It's generally considered to be a slightly challenging trail with the elevation gain. But it's needed to get those panoramic views.
Hike to Teddy Bear Cove (1.8 miles)
Follow a switchback trail through the forest to a small protected white sand beach at low tide. This round trip hike is very easy but you have to make sure to time it right or you won't be able to access the beach.
Fragrance Lake Trail (3.9 miles)
An easy dog-friendly out and back trail with lovely lakeside views.
South Bay Trail (2 miles one way)
Here you can walk all the way from Fairhaven to Bellingham. A great way to see both cities and enjoy the sea breeze while you do it. The fairhaven historic district is essentially the Victorian neighbor to small town Bellingham.
Whatcom Falls (5.5 miles)
This trek though Whatcom Falls Park passes an old bridge on the way to a wide and powerful waterfall. This one is most lush and impressive during the Spring season just after the snow melt has gushed into the falls.
Pine + Cedar Lakes (5 miles)
With 1400 feet of elevation gain this out and back trail is quite steep and is considered to be the toughest trail in the Chuckanut Range. The extra work gives an extra reward with views of two separate lakes.
Take a Road Trip from Bellingham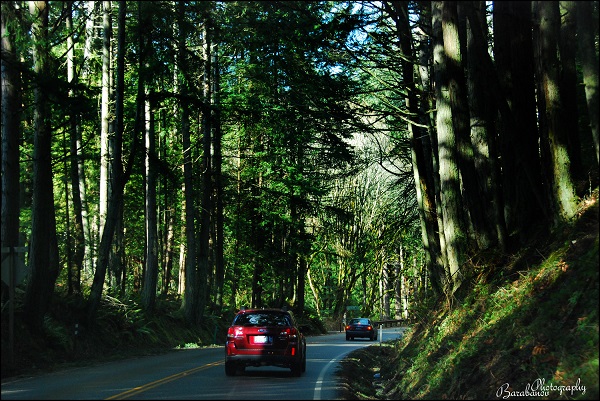 Got some extra time in the region for scenic drives and want to extend your visit beyond the confines of Bellingham? Here are some easy road trips to take from the city.
Cruise Chuckanut Drive (30 min drive from Bellingham)
Curving along the high ridge hugging the coast, this is one of the most beautiful drives in the PNW. Don't forget to make a stop in at Taylor Shellfish Farms for some freshly gathered oysters while you're there.
Mt Baker Scenic Highway (1 hour drive to Mount Baker)
Stretching from Bellingham to Mt Baker Ski Area, this scenic road trip twists toward the ski resort and makes for a great day trip in both the summer and winter months. Occupy yourself with hiking, skiing, or take in the incredible mountain views at Artist Point. This is one of the most beautiful areas in Washington no matter the season.
Vancouver, British Columbia (1 hour drive)
Vancouver is one of the best foodie cities in North America. It's within spitting distance of incredible hikes at Joffre Lake and Whistler Ski Resort. It's got the poutine, maple syrup, and Canadian charm that American towns lack. You can easily visit Canada on a day trip or a weekend getaway from Bellingham.
North Cascades National Park (1.5 hour drive)
One of the very best and most under-appreciated national parks in the United States. The incredible peaks bring climbers from all over the US to try their hand at the spires. But people with less technical aspirations can drive through the various viewpoints or hike to some of the bright blue alpine lakes.
Enjoy All that Bellingham Has to Offer
Overall if you're a foodie, a nature lover, a blossoming outdoorsman, a family looking for an easy getaway, or just in need of some small town charm Bellingham has something to offer you. It's one of the best cities in the Pacific Northwest with a quickly growing tourism sector. Come experience the great outdoors.