Washington's northwestern region is a beloved gem of the Evergreen State, filled with mountainous peaks, lakes, buttes, coastal towns, hiking trails, and waterfalls. Most visitors to Washington stick around the Seattle area, but by doing so, they miss out on many sites to see and explore year-round.
Mt. Baker and its surrounding area is the Washington secret you've been looking for. Although there's plenty to see and do on the mountain itself, the entire region is home to a lot of fun. If you're looking for somewhere to explore for a day trip, there are endless places and towns to experience. Most visitors to the area stay in Glacier, just off of Mt. Baker HWY, so the driving distances to each of these day trips are calculated from there.
Whether you want to visit a historic site, try out a new golf course, or experience the natural beauty of the many lakes and mountains, you'll find the perfect town for your day trip any time of year.
Here are ten day trips from Mt. Baker you can't miss.
Bellingham, WA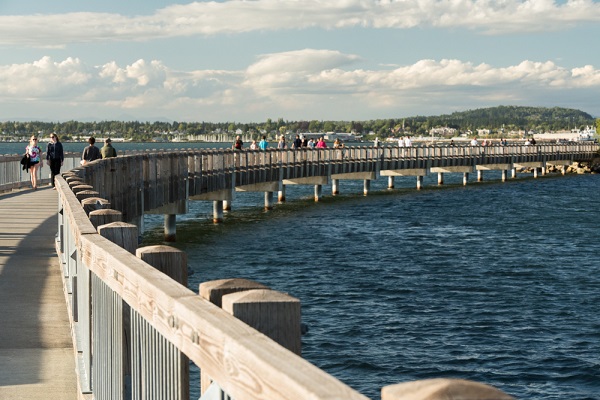 Bellingham is about an hour's drive west of Glacier and sits below the U.S./Canadian border. Start the day at the Chrysalis Inn & Spa for a facial or massage treatment. Take in the waterfront while you enjoy lunch at the hotel's restaurant.
Then, consider heading over to the Vartanyan Estate Winery to taste some local wines and soak up the peaceful mountain views of Mount Baker from their indoor tasting room or on the patio with the fireplace.
If you're looking for day hikes near Glacier, Bellingham is also known for its beautiful parks. A few popular parks include Whatcom Falls, Boulevard, and Lake Padden. They feature a variety of hiking trails, biking tours, and island viewpoints that make for a quiet and peaceful day in nature.
Both the Bellingham Farmers Market and the Bellingham Public Market have plenty of local foods and fares that would make for a unique souvenir. There are both metered and free parking areas at each market.
If you're enjoying this small town too much, consider staying a night or two in Bellingham.
Vancouver, BC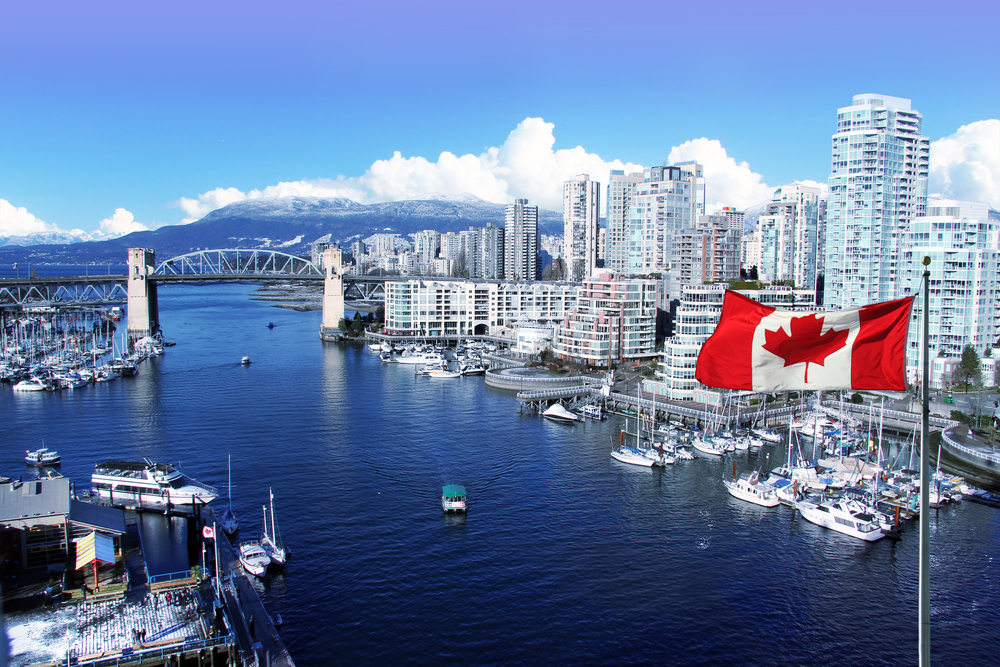 To add another stamp to your passport, head two hours northwest to Vancouver, Canada. Some of the city's favored sites include Stanley Park, Granville Island, and the Vancouver Aquarium. Local companies are available to schedule a private whale watching or seaplane tour.
Vancouver's restaurant scene alone is worth the drive. There are many French and Pacific-inspired eateries to choose from, many of which have dishes worthy of a Michelin star. If you're a foodie, you could research and plan your own food tour of the city for the day, depending on the kinds of food you enjoy.
Locals rave about the Black + Blue steakhouse and Cardero's seafood. You could also opt for a walking food tour in the historic Gastown district.
Oak Harbor, WA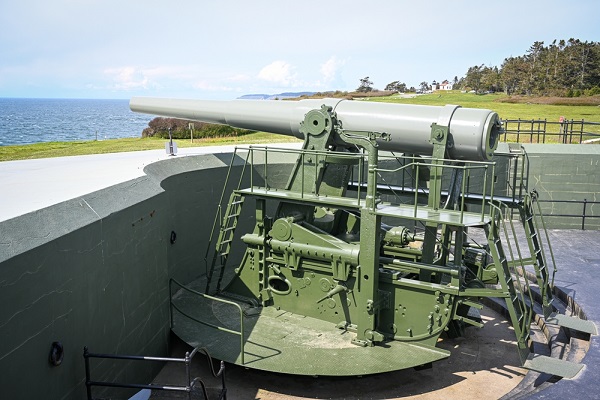 This day trip may be a bit longer because it takes two hours to get there, but the town has a few historic sites any history buff would appreciate.
Fort Casey Historical State Park in Oak Harbor is one of seven gorgeous state parks on Whidbey Island. Enjoy local boats, meandering wildlife, and picturesque scenery within the serene setting of the harbor. Some local buses and ferries make it easy to get around the area. You can also find a local boat tour to see more of Oak Harbor.
You won't regret learning about the fort's unique history and seeing the breathtaking views in person. Make sure to stop for a picture of the Deception Pass bridge on your way in or out of town–it's one of Washington's most visited state parks!
Camano Island, WA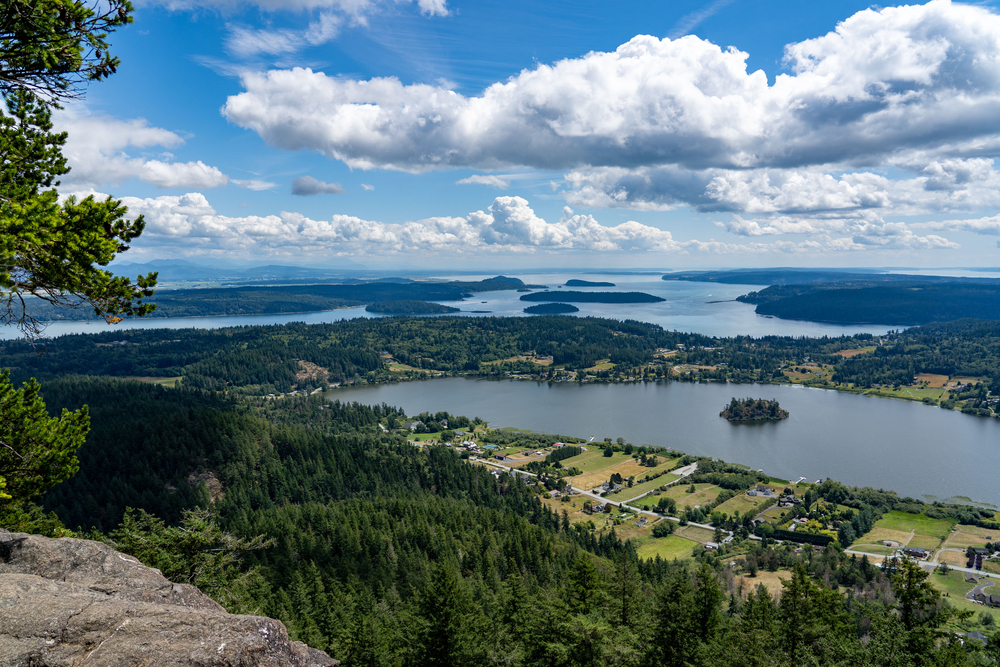 Across the bay from Oak Harbor is Camano Island, home to Cama Beach state park. There are campsites and gorgeous water views. Rent a kayak or try paddle boarding in the summertime. The Iverson Spit Waterfront Preserve is a sandier alternative to some of the rockier beaches at Cama Beach.
If you don't want to spend your day on the beach, head north to the Camano Island Yacht Club for a beautiful sunset from the comfort of the club. A local favorite for a nice dinner is the 13moons restaurant.
There are also private zipline canopy tours you can schedule if you're feeling adventurous; nighttime zipline sessions are available exclusively in the fall.
Mt. Erie Park is another outdoor area worth visiting while on the island. It features a beautiful guardian statue in honor of a young hiker who had an accident there.
Vernon/Anacortes, WA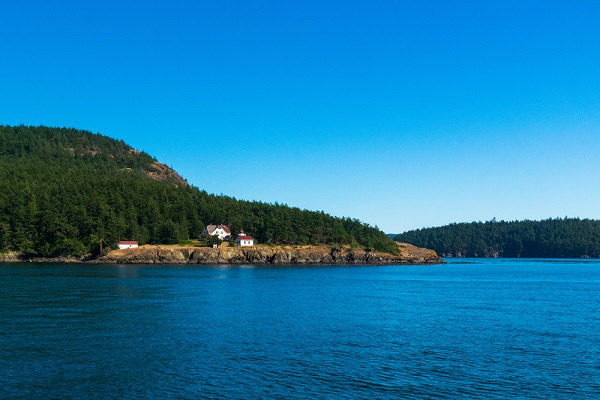 Near Glacier, just an hour's drive west, is the small metropolitan area of two principal cities, Mt. Vernon and Anacortes.
In Mt. Vernon is the widely popular flower market Roozzengaarde, known for its incredible tulip fields. You can take pictures amidst the many rows of colorful bulbs and then shop and eat in the farm's general store. You'll feel as though you're in Holland in April. If you're visiting Glacier in the springtime, Mt. Vernon is a must-see!
Anacortes is an idyllic coastal town with plenty of outdoor activities to enjoy. Private kayaking and sailing tours are available, and you might even spot a whale if you're lucky.
Before you head back to Glacier in the afternoon, catch the sunset at the Burrows Island lighthouse.
Everett, WA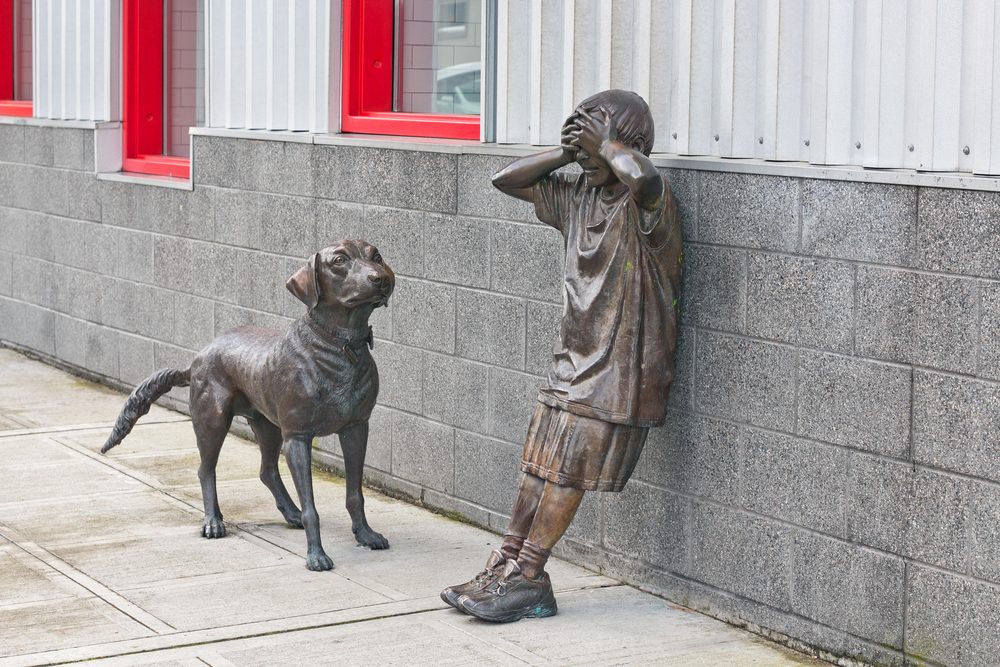 If you're a golfer or you have a green thumb, consider visiting Everett for a day. The Evergreen Arboretum & Gardens boast beautiful sculptures and walking paths. The Harbour Pointe Golf Club has beautiful rolling greens and ocean views. These two activities would take up most of the day, with a nice lunch in between to break it up. There are plenty of restaurants to choose from just east in Lake Stevens, WA.
The Imagine Children's Museum in Everett is perfect for any family traveling with little ones who need to stretch their legs! The museum has a fun rooftop playground and an interactive waterplay area, so consider bringing a change of clothes for them.
Marblemount, WA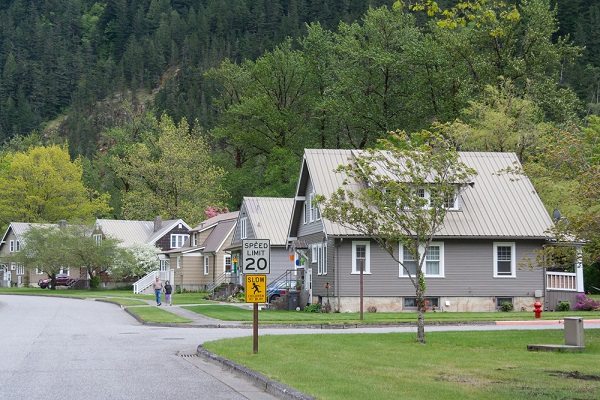 If you're on a quest to visit all of the country's national parks, head to Marblemount for access to the North Cascades National Park. It's a lesser-known national park compared to the neighboring Glacier National Park in Montana, so you can expect fewer crowds with equally pristine views.
Since the drive is a full two hours, consider leaving first thing in the morning to get the most out of your day. You'll take a two-hour loop south and then east down and around two mountain peaks (Mt. Baker and South Twin) to reach the park's west entrance.
Stop in at the park's visitor center to get some suggestions from the local guides. The park has many lookouts and scenic drives with parking lots along the way in case you're not in the mood to do any hiking or backpacking.
Diablo Lake is a popular stop, with emerald waters against gorgeous mountains as the backdrop. Its trailhead is nearby for anyone who wants to see more.
On your way out of the park, stop for dinner at the Rockport Bar and Grill. It's a bit more of a unique eatery than some of the other options in nearby Concrete, WA. Bring plenty of snacks for the day, since it'll be about four hours round trip of driving, plus drive time throughout the park during the day.
Birch Bay, WA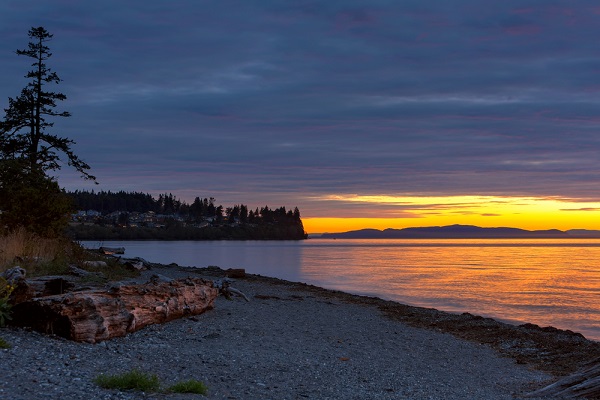 Birch Bay is a quaint coastal town just one hour west of Glacier, making it a perfect spot for breakfast or lunch if you'd like to venture from Glacier for just a half day. Get breakfast at the Bay Cafe, then take a local pilates class or walk along the bay at Birch Bay State Park. The bay's state park is rocky, so wear good shoes for your walk.
Consider eating a later lunch to catch the afternoon sun glistening on the bay before you head back to Glacier. Locals recommend CJ's Beach House.
White Rock, BC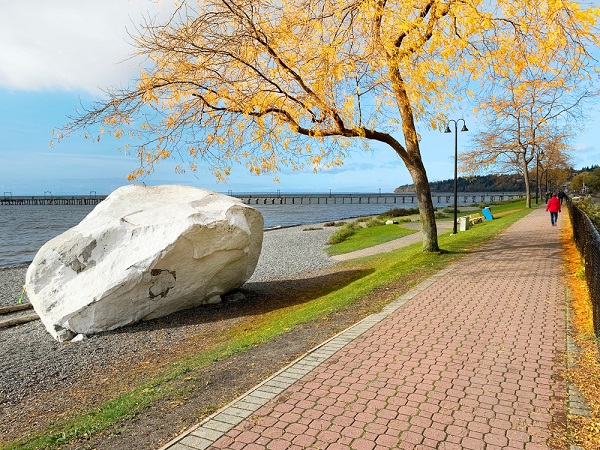 Heading across the border to beautiful British Columbia, White Rock is a beachside arts community just south of Vancouver. Soak in the pretty bay views at the White Rock Pier while you enjoy an ice cream cone and watch the birds fly over the water.
Blue Frog Studios is a small but mighty live recording theater that seats an audience of 100, perfect for any traveler needing music entertainment. End the day with a nice dinner at one of the many Canadian seafood restaurants downtown.
Enjoy Any of These Great Day Trips
Regardless of the day trip from Mt. Baker that you choose, we're sure you'll have a great time! This entire region of Washington stretching across the border to British Columbia is full of incredible mountain scenery, welcoming small towns, and plenty of outdoor activities to enjoy.