Cradled in the North Fork of the verdant Nooksack River Valley is an oasis of outdoor activity in the evergreen paradise of Glacier, WA.
But you already know that, don't you? You've likely spent the better part of the day driving the Mt. Baker Scenic Highway to get to your luxury vacation home, marveling at glaciated vistas, hiking the local trails, and paddleboarding in the PNW's infamous lakes along the way. Now you want to soak up the pleasant summer sun while enjoying a tasty little treat. Fortunately, alongside its high mountain peaks and diverse state parks, Washington creameries churn up a mean scoop of ice cream.
Often the rural, small-town streets are the best dairy destinations in the state since they offer unique flavors crafted by local farmers in a true farm-to-table fashion!
Whether you're a frozen yogurt fanatic, prefer the more classic cone, or are looking for a decadent mid-summer milkshake treat, one of these ice cream shops will surely satisfy. This guide will help you find the best local scoops (and easy ice cream sandwiches) near you.
Just keep in mind if you're visiting outside of the peak summer months of June through September, be sure to check the hours of operation before planning your visit!
1. Glacier Ice Cream Co.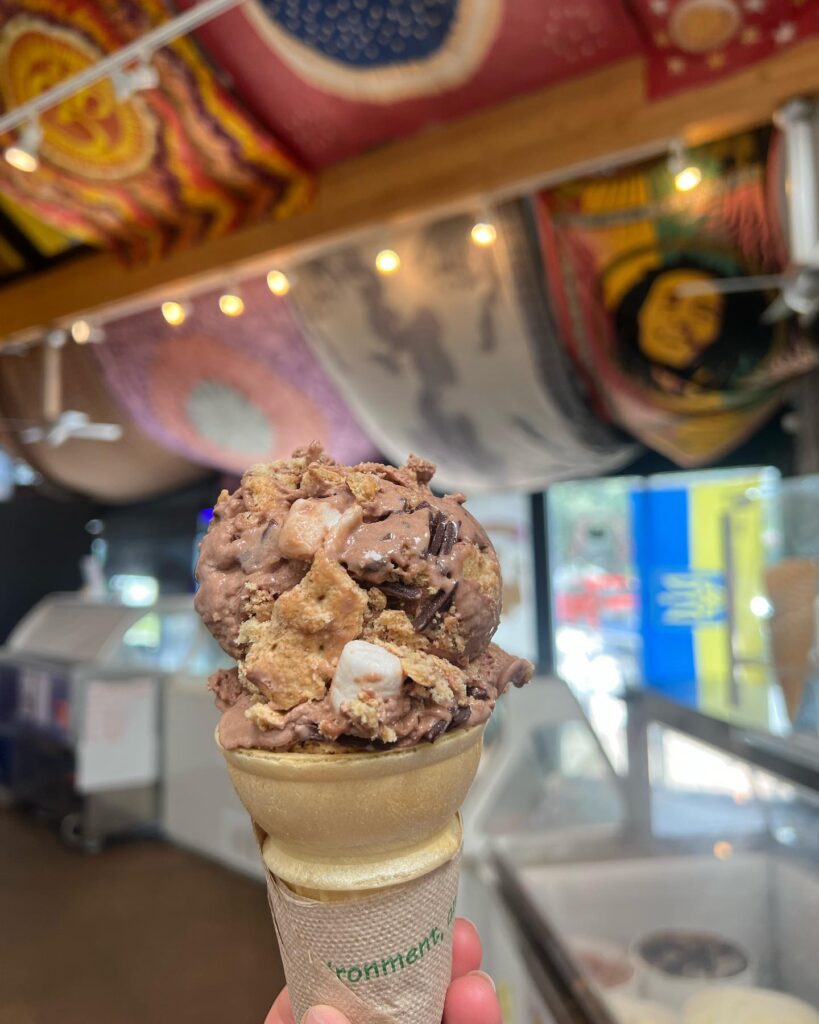 Address: 9966 Mt Baker Hwy, Deming, WA
Tucked away from the main road, this wins the contest, hands down, for the most delicious ice cream in Glacier. This is the best choice if you're looking for a local small business to support!
Specializing in dairy-based delicacies with heaping chunks of coconut, cappuccino chip, or fruity mango, this shop always uses local dairy! While the flavors vary by season, you can always choose between the single-scoop sugar cone or, for just $1 more —upgrade to the double-scoop waffle cone (it even comes in chocolate.) Not only will you satisfy your sweet tooth, but you'll be supporting small businesses and farmers alike.
To locate Glacier Ice Cream Co., look out for the "Ice Cream" sign off the main highway and follow the road to the parking lot lined with colorful skis.
2. Heather Meadows Cafe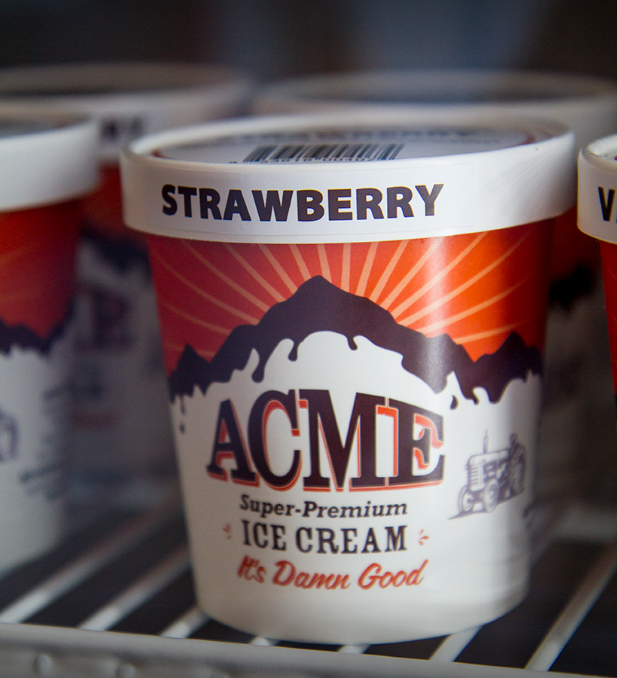 Address: MM 55, Mt Baker Hwy, Deming, WA
Sitting atop the ski slopes of Mt. Baker, Heather Meadows is a  lovely airy cafe that has many panoramic windows to fully enjoy the scenery and is open seasonally. And it's just a short jaunt from Glacier! From late June to early September, you can come post-hike, post-bike, or simply stretch your legs after a scenic drive and enjoy a pint – of ice cream that is!
All items at the Heather Meadows Cafe have a focus on small, locally owned businesses and organic or sustainably grown products, and the Acme Ice Cream pints are no exception. Acme Valley Ice Cream is known for its decadent creamy flavors and is churned right here in Western Washington at their Bellingham creamery.
This is the best choice if you're looking to bring a few pints back to the cabin for later!
3. Hinotes Ice Cream Shop (Lynden)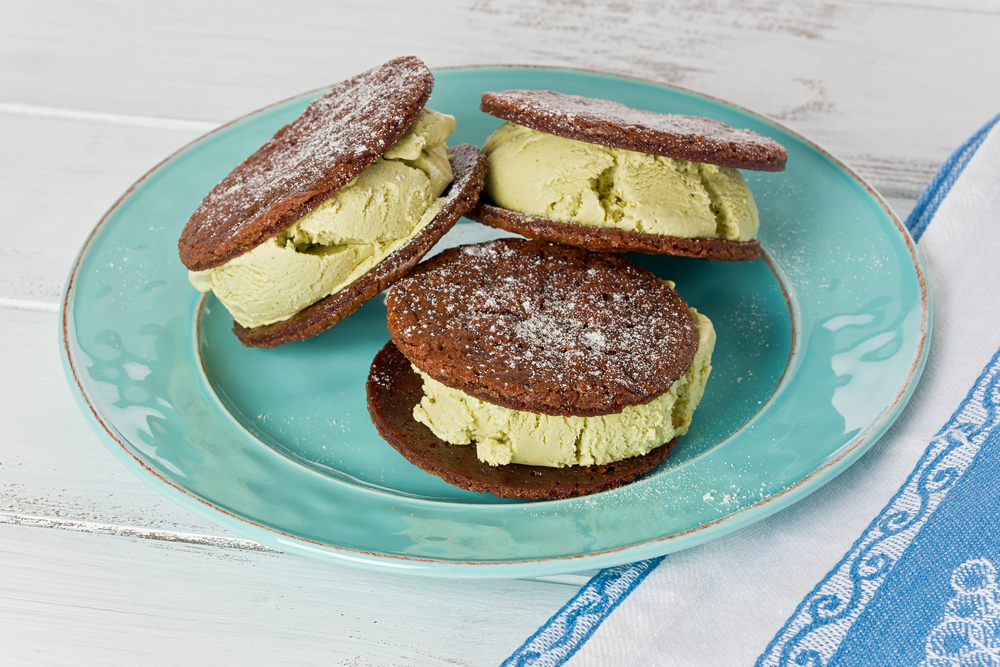 Address: 6912 Hannegan Rd, Lynden, WA
While this might not classify as an "ice cream shop," Hinotes Ice Cream does indeed carry the sweet treats. Inside the Hinotes Corner Kwick-Stop Gas Station, you can find a variety of packaged ice cream sandwiches and cones for the kids or the kid in you.
This is the best choice if you need an easy sweet snack for the family.
4. Paradise Market (Deming)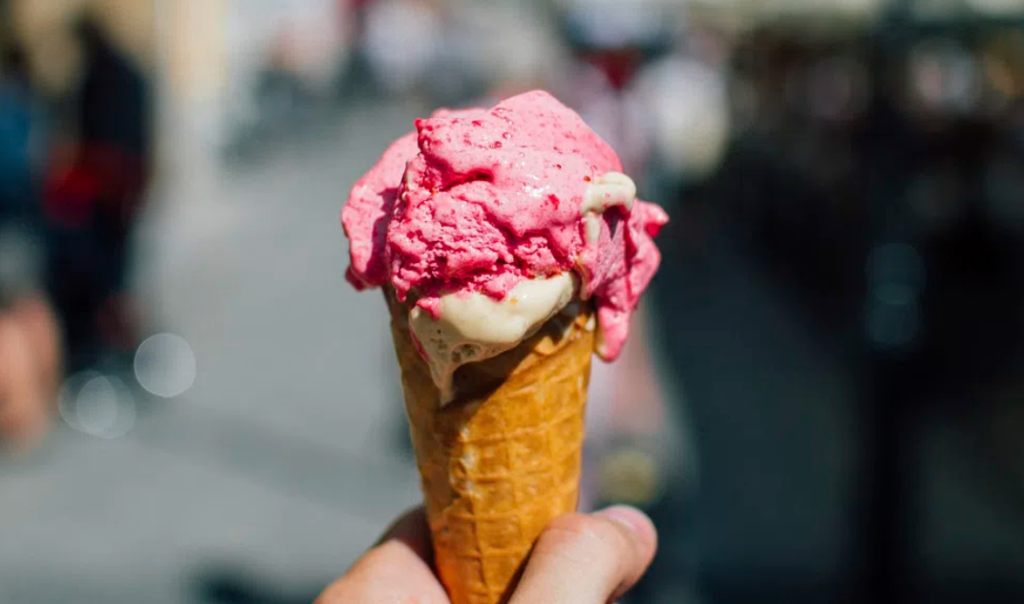 Address: 6476 Mt Baker Hwy, Deming, WA
If any old sweet treat will do, the Paradise Market in downtown Deming has a variety of packaged ice cream & frozen treats to cool off on any hot summer day. Popular with those who are biking through the area along the Mt. Baker Scenic Highway, the unassuming shop makes for a great pit stop.
This is the best if you're just looking for a quick roadside pit stop.
5. Cross Road Grocery + Video (Maple Falls)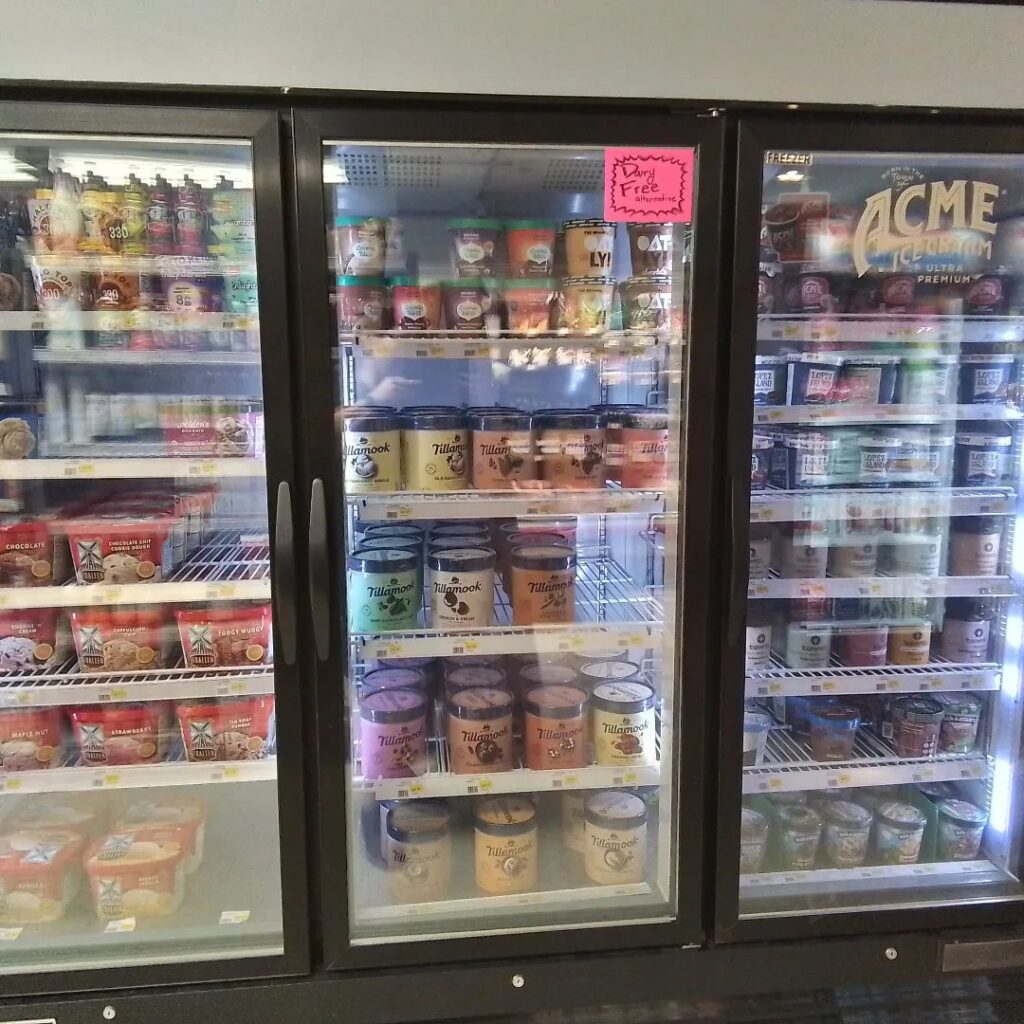 Address: 7802 Silver Lake Rd, Maple Falls, WA
If the above two gas station stops, don't have that quaint small-town charm that you're looking for with your ice cream purchase Cross Road Grocery in Maple Falls might be just the place for you. They keep their offering simple several large tubs of delicious ice cream to choose from.
While these five shops are the closest ice cream destinations to Glacier, WA— these next few might be worth traveling a little further afield for.
6. Acme Valley Ice Cream Cafe (Bellingham/Fairhaven)
Address: 1021 Harris Ave, Bellingham, WA
While we mentioned the famous locally crafted Acme Pints above, we can't wrap up any article about ice cream in Western Washington without mentioning the flagship scoop shop & cafe in the heart of Fairhaven, WA. Acme Valley Ice Cream Cafe is a quaint creamery and while it is not so close to the Glacier, it is most certainly worth a trip into town for a great scoop of local goodness.  
Alongside their specials, you'll find pies, espresso, and a variety of other baked goods. My favorite flavors are the decadent peanut butter and the light and fruit blueberries and cream. Did I mention you can also get any of their creations whipped into a milkshake and topped with a dollop of fresh whipped cream?
7. Mallard Ice Cream (Bellingham)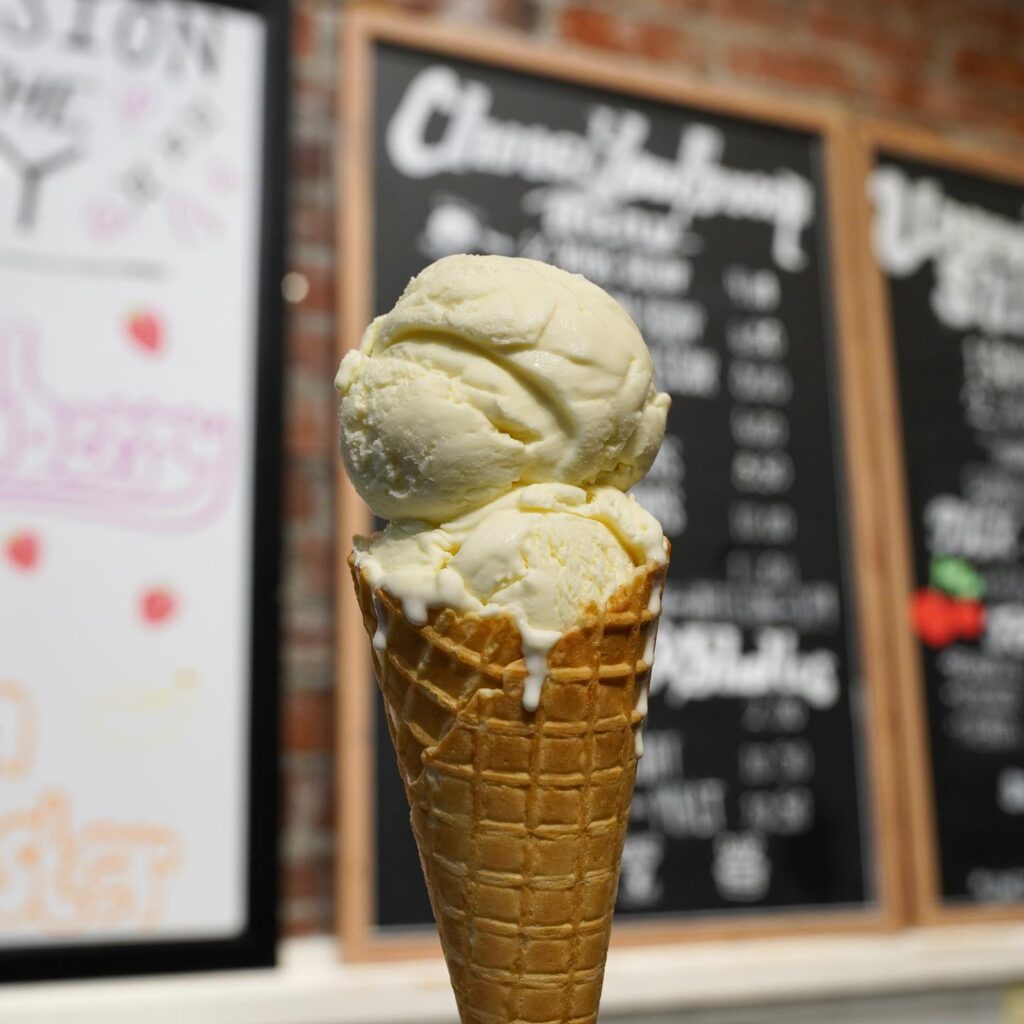 Address: 1323 Railroad Ave, Bellingham, WA
If you're looking for a unique, innovative creation, THIS is your ice cream parlor. Mallard Ice Cream has a constantly rotating scoop menu with flavors like Kulshan Brewing Company's Raspberry Gose, Matcha Brownie, Fresco Guatemalan Chocolate, and a deliciously light lemon + fresh mint sorbet. 
They also always have their classics on hand, like Tony's Cold Brew Blend, Cheesecake, and Super Chocolate. Unlike many of the other shops on this list, Mallard Ice Cream is super inclusive, catering to all your Gluten-Free, Dairy-Free, and Vegan needs. Try a sundae or a milkshake while you are here, and takeout a hand-packed pint to go.
8. ACME Diner (Deming)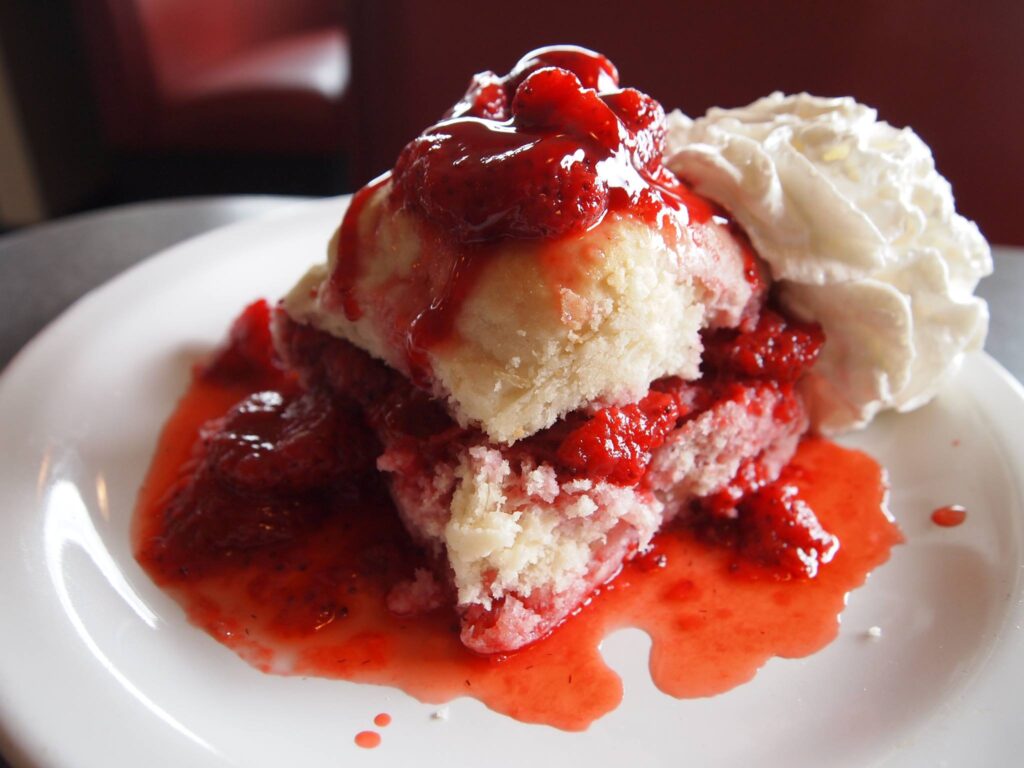 Address: 2045 Valley Hwy, Acme, WA
Yet another small shop where you can savor the dense goodness of Acme Ice Cream. This classic American diner is a must-visit on your next trip to Glacier, WA.
The ACME Diner may be more famous for their hearty breakfast platters and locally sourced veggies in their farmer-fresh scrambles, but they also have delicious Acme Ice Cream on offer and smooth airless milkshakes for you to devour on a hot summer day.
9. Sirena Gelato (Bellingham)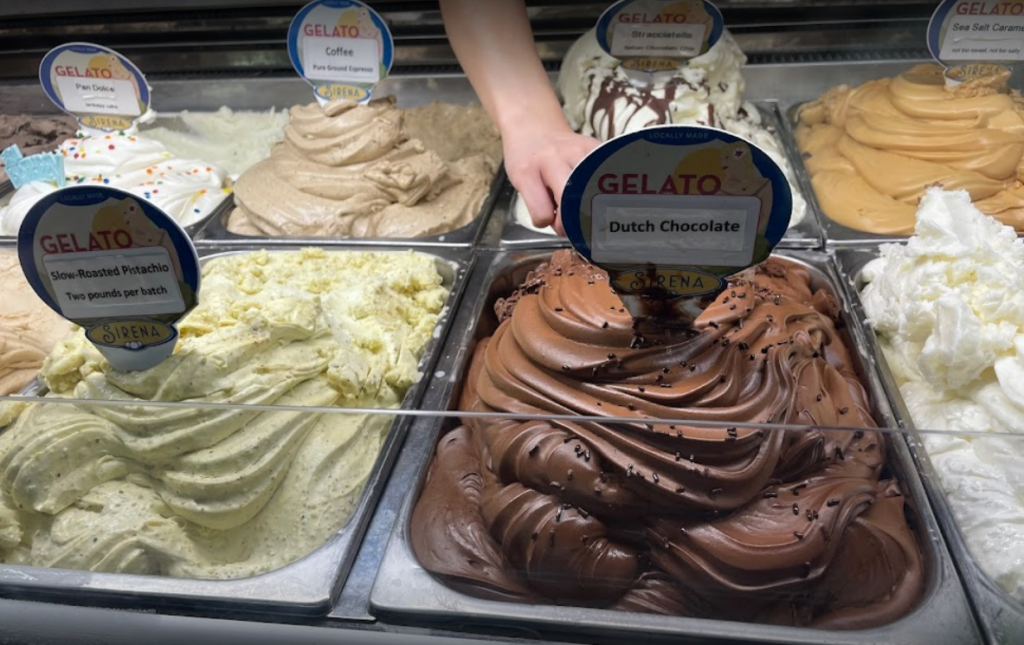 Address: 960 Harris Ave, Bellingham, WA
Sirena Gelato is a family-run cafe with various seasonal gelatos and sorbets for a light, dairy-free summer snack, with diverse flavors like Pineapple, Mango, Forest Berry, and the infamous Salted Caramel. 
The fruit-packed menu is perfect for kids and adults alike. You can even get an extra large four-flavor bowl for the family to share! Or opt to have the more eco-friendly waffle bowl all to yourself instead.
Cool Off with a Sweet Treat Around Glacier
You don't need to venture all the way to Seattle for a high-quality scoop of creamy decadence. You can satisfy any summer craving without leaving the Glacier area. While local favorites like the Heliotrope may have shut their doors— other equally delicious dairy offerings have opened. From the quirky handmade ice cream shop that is Glacier Ice Cream Co to Mallard's unique concoctions to the Italian classics at Sirena to the Nestle bars of your childhood in the freezers of the quick local stops — Glacier has loads of ice cream to choose from when staying at a local vacation home.