No matter the season, a trip to the 10,000-foot stratovolcano Mt. Baker just outside Bellingham, Washington, is always a fantastic idea when staying at a Bellingham, Glacier, or Glacier Springs vacation home rental. While Mt. Baker is most famous as a winter destination thanks to its abundant snowfall, epic snowy views, and winter recreation activities, spring, summer, and fall also offer something special and unique.
Located just under three hours from either Vancouver or Seattle's international airports, Mt. Baker is a popular day trip destination for backpacking hikers, snowboarders, and those looking to cast their pole in the Mt. Baker Snoqualmie National Forest.
To help you decide on the best time to visit Mt. Baker, this post will explore the unique offerings year-round so that you can choose the perfect Mt. Baker vacation based on your interests.
Spring
As the snowpack melts and temperatures start to climb, spring is typically the slow season at this mountain destination. However, that doesn't mean spring isn't a great time to visit Mt. Baker.
Spring skiing in Mt. Baker can be amazing. Soft, slushy snow and bluebird days can make for some really fun skiing and snowboarding on the mountain. Some of the hiking trails have even thawed out at lower elevations, and if you head over to Silver Lake, you can enjoy the lake all to yourself.
Skiing and Snowboarding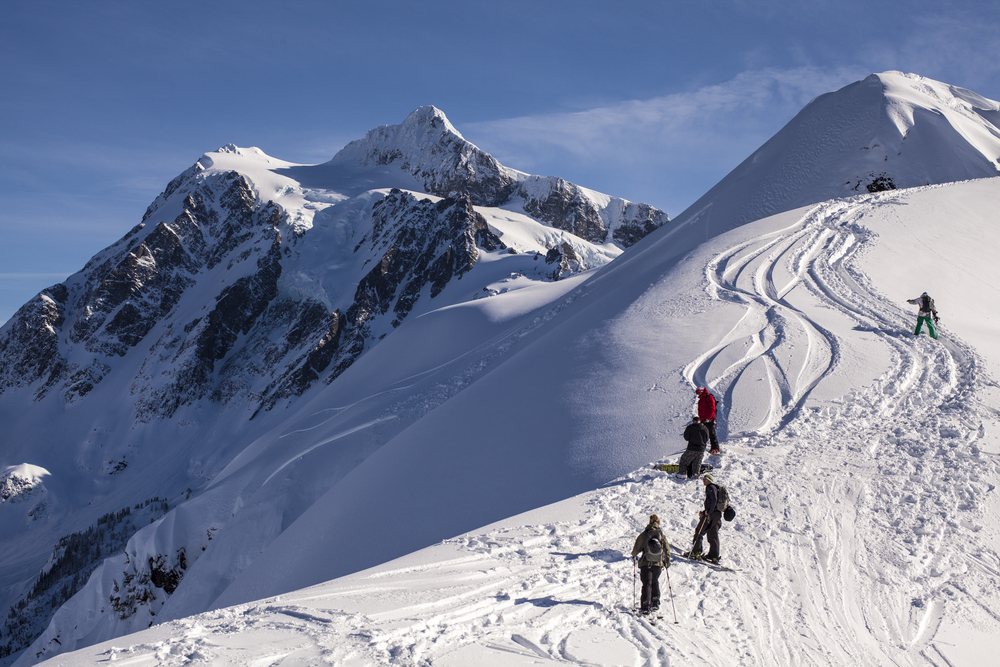 The skiing and snowboarding season at the Mount Baker ski area runs from early November until late April or early May, depending on the season. So if you come to Mt. Baker in March or April, you can expect to get some nice runs on the slope with minimal crowds and much warmer weather than during the winter season.
On average, Mt. Baker gets:
103" of snow in February
92" of snow in March
34" of snow in April
Hiking & snowshoeing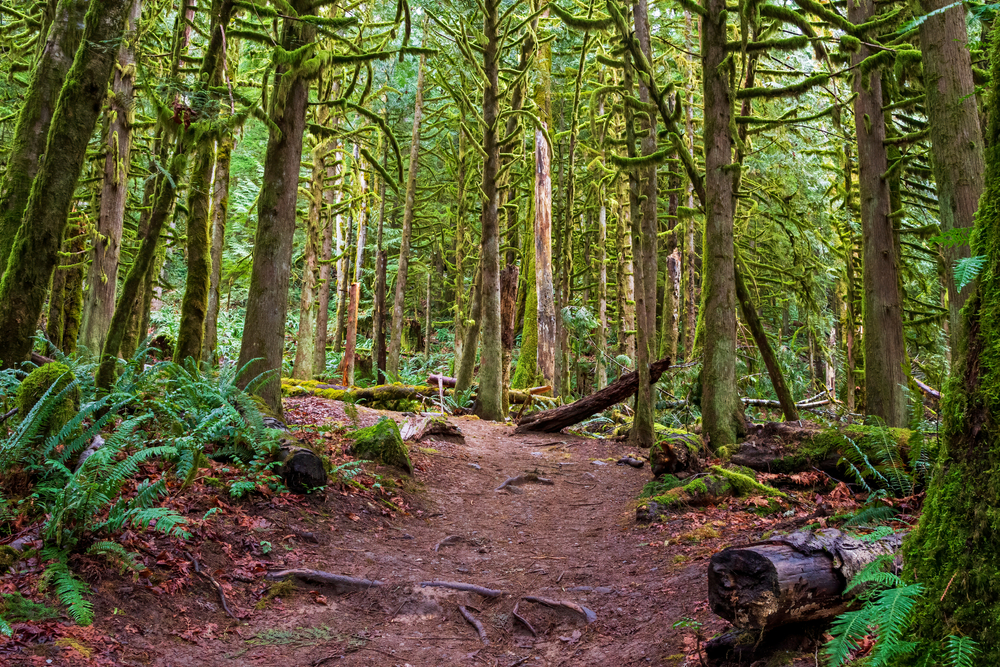 While there is still too much snow for some of the more popular trailheads around Mt. Baker, if you bring along a pair of snowshoes or head to some lower elevations, you'll be able to hike around and explore some pretty uncrowded trails.
Some local spring favorites are Nooksack Falls, the Heybrook Lookout, the Horseshoe Bend Trail, and even the lower portion of the Excelsior Pass Trail.
Just be sure to watch out for icy road conditions and snowy trails, and bring along snowshoes and maybe even some microspikes- just to be safe.
Fishing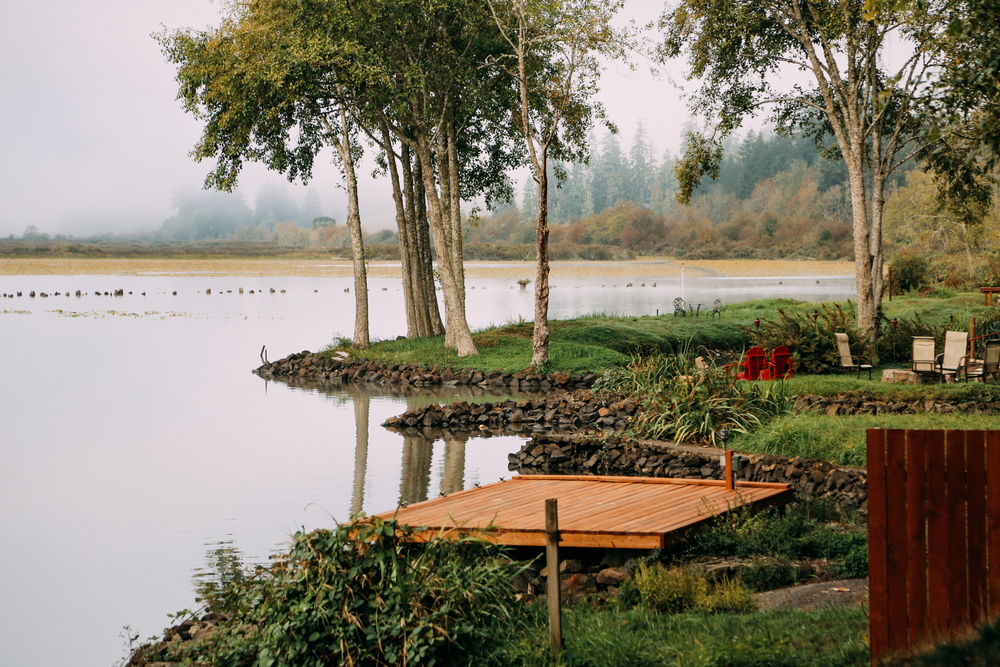 Spring is one of the best times to visit Mt. Baker if you're interested in fishing. The Baker River Reservoir offers some great spring fishing, along with Silver Lake. For the best spring fishing around Mt. Baker, you'll want to come after late April.
Advantages of a Trip to Mt. Baker in the Spring
Overall, if you're looking to enjoy Mt. Baker when it is the least crowded, enjoy spring skiing, fishing, or some light hiking and snowshoeing; spring is one of the best times to visit Mt. Baker.
Summer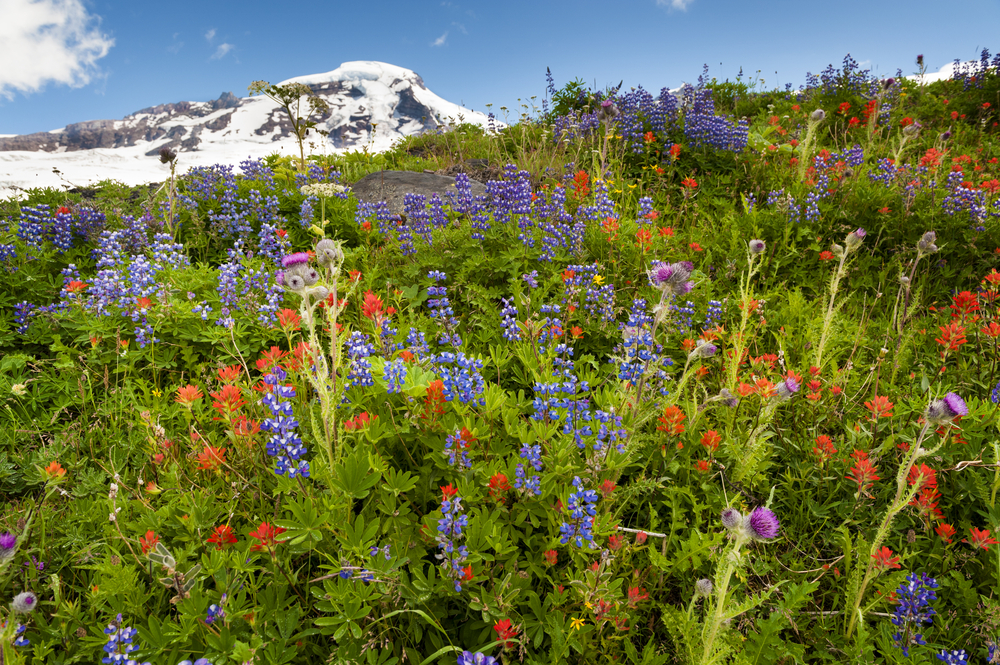 Summer at Mt. Baker calls for warmer weather, longer days, and an abundance of sunshine- making it the perfect time to visit Mt. Baker if you're looking to get outside and explore.
The summer months of June, July, and August are also the time for wildflowers to bloom in the Mt. Baker area, making for some excellent photography and some really gorgeous vistas.
Hiking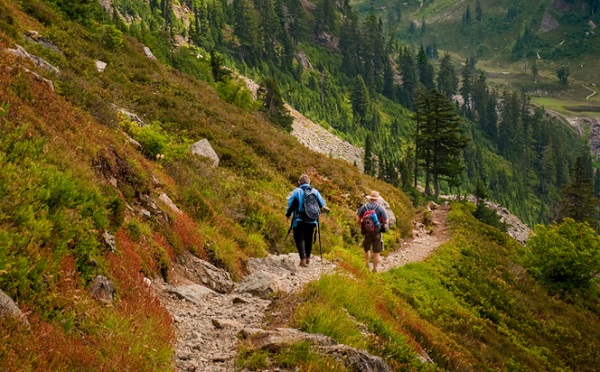 Between glacial peaks, lakes, crisp air, and massive fields of blooming wildflowers, it doesn't get much better than hiking around Mt. Baker in the summer. Here are some of the best hikes to summit this summer.
Chain Lakes Loop: This 7.1-mile trail is a challenging yet very rewarding hike with brilliant views of alpine lakes and mountain peaks.
Heliotrope Ridge Trail: This challenging 5.9-mile out & back trail takes you across streams, through meadows filled with wildflowers, through old-growth forests, and delivers amazing views of glacial peaks.
Artist Ridge Trail: The 1.2-mile Artist Ridge Trail is perfect if you're seeking out a shorter hike that still delivers amazing views. The trail starts off at Artist's Point and delivers panoramic views of Mt. Baker and Mt. Shuksan.
Scenic Drives & Views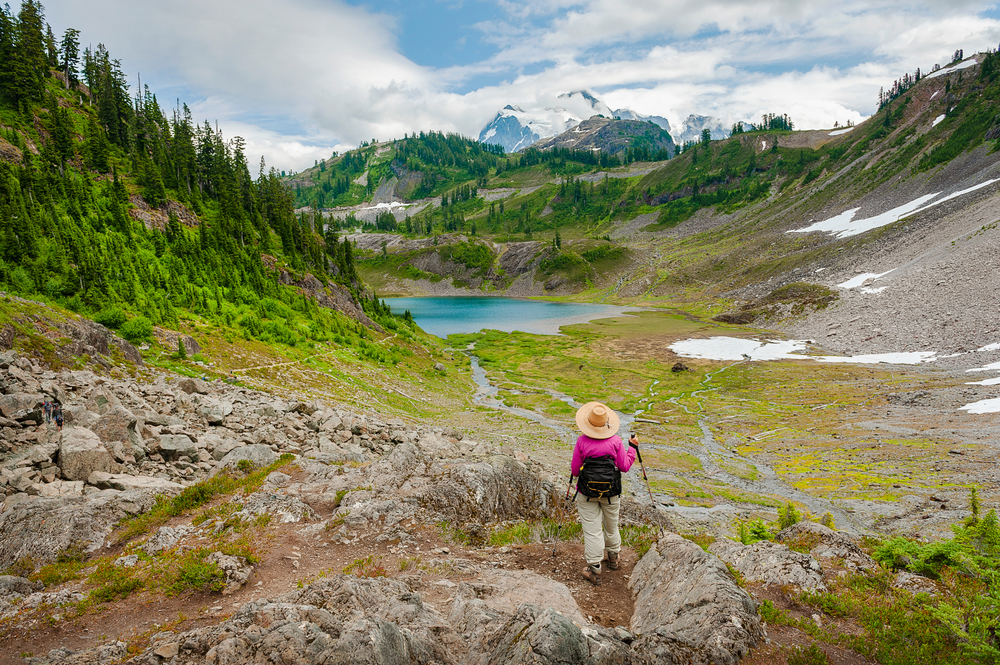 If hiking isn't your thing, you can still enjoy the gorgeous views in and around Mt. Baker by visiting the scenic viewpoints in the area, especially while driving along the Mt. Baker Scenic Byway.
You can head to Picture Lake for gorgeous lake views surrounded by mountain peaks. To take in all of the gorgeous summer wildflowers, head on over to Heather Meadows.

Waterfalls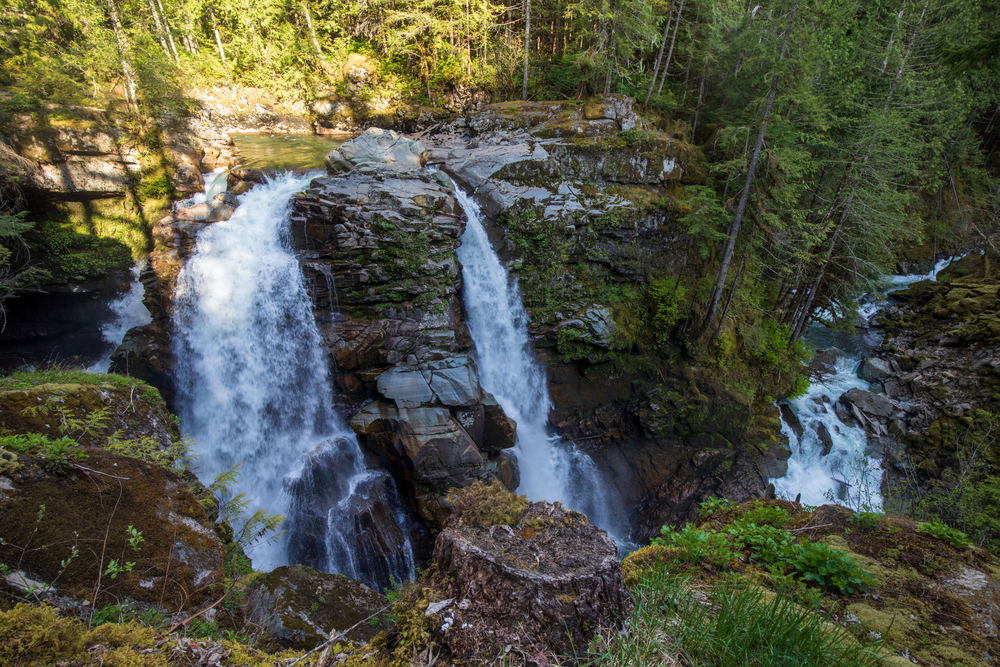 Summer is an amazing time to visit Mt. Baker if you want to go scouting for waterfalls! In addition to the beautiful Nooksack Falls, Mazama Falls, and Bagley Creek Falls, there are tons of epic waterfalls in the area to explore in the summer.
Fishing
Summer is also an excellent time for fishing around Mt. Baker. Popular fishing holes in the area include Silver Lake, Nooksack River, and Baker Lake.
Kayaking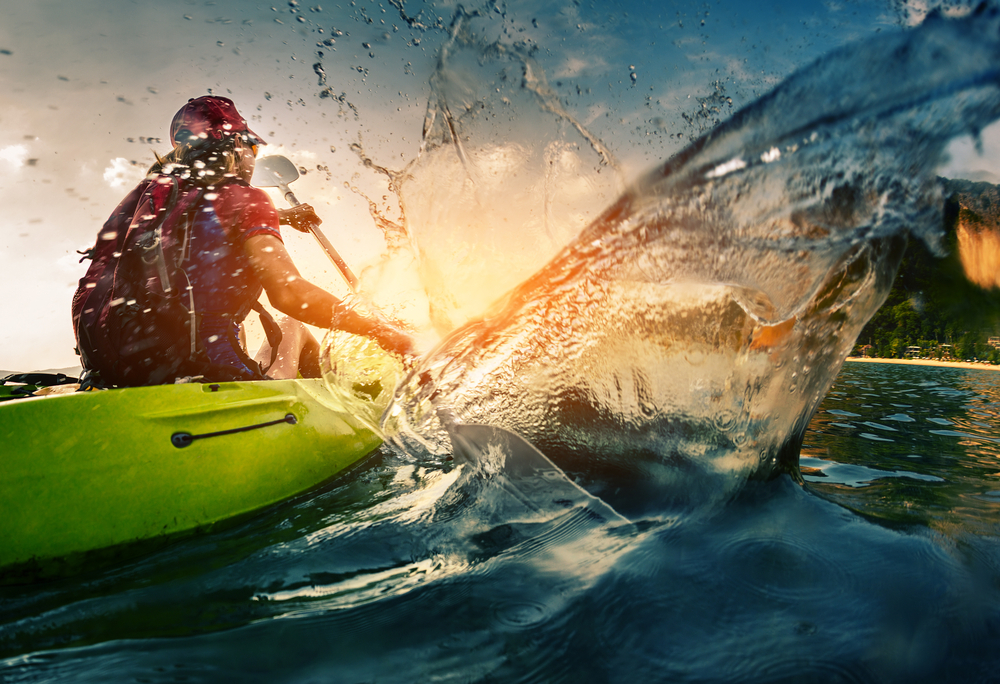 Nothing beats kayaking around gorgeous glacial lakes and riding down the rushing rivers in Mt. Baker. Silver Lake and Baker Lake are both fun kayaking spots. If you're feeling particularly adventurous, you can even go white water rafting down the Nooksack River.
Advantages of a Trip to Mt. Baker in the Summer
Overall, summer is the best time to visit Mt. Baker if you are yearning to hike, fish, explore, see wildflowers, and enjoy scenic drives in Mt. Baker. With fewer road closures, much warmer conditions, longer days, and more access to those higher-elevation trails, summer is a fantastic time to visit Mt. Baker.
Winter
Winter at Mt. Baker is nothing short of magical, with snow-covered mountain peaks, exhilarating winter sports, and cozy nights spent by the fireplace inside. Not to mention, Mt. Baker gets some serious snowfall during the winter. They even hold the world record for the most snowfall in a single season! 1,140 inches of snow during the 1998-1999 season.
So whether you're looking to hit the slopes for some serious skiing, cozy up inside with a cup of cocoa, or maybe opt for some more playful winter activities like sledding and snowshoeing, winter at Mt. Baker is a wonderful time.
Mt. Baker Ski Area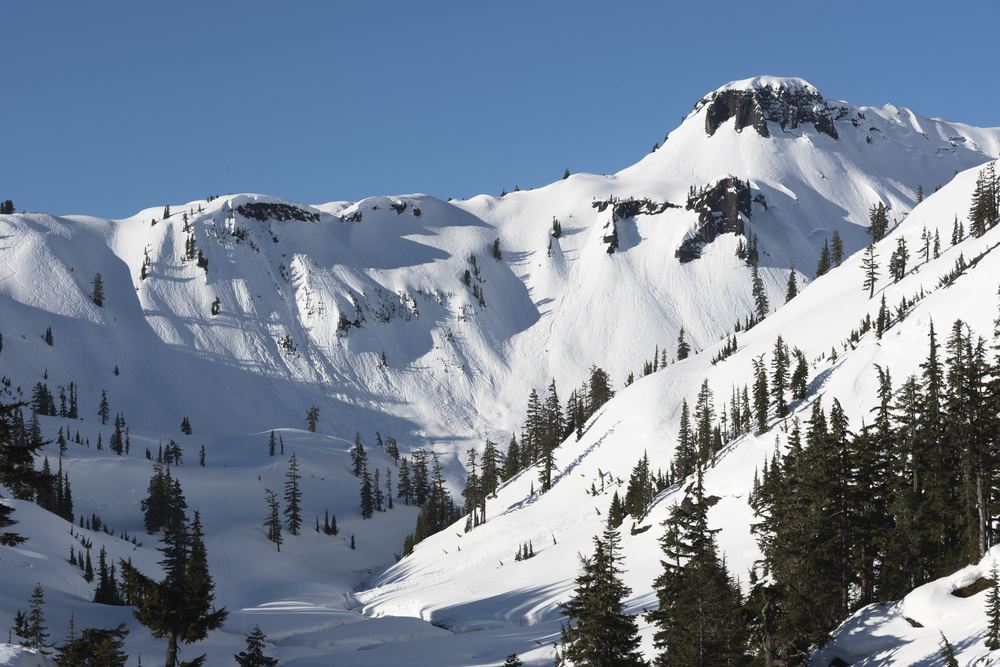 With over 1,000 acres of skiable terrain spread across 71 trails, the Mt. Baker Ski Area offers some amazing riding opportunities for beginner, intermediate, and advanced riders alike. Plus, the Mt. Baker ski area averages over 500 inches of snow per year, offering tons of opportunities for powder days if you visit Mt. Baker in the winter.
On average, Mt. Baker gets:
46" of snow in November
131" of snow in December
104" of snow in January
Backcountry Skiing
For experienced riders, a winter at Mt. Baker offers endless opportunities for skiing and exploring in the backcountry.
Snowshoeing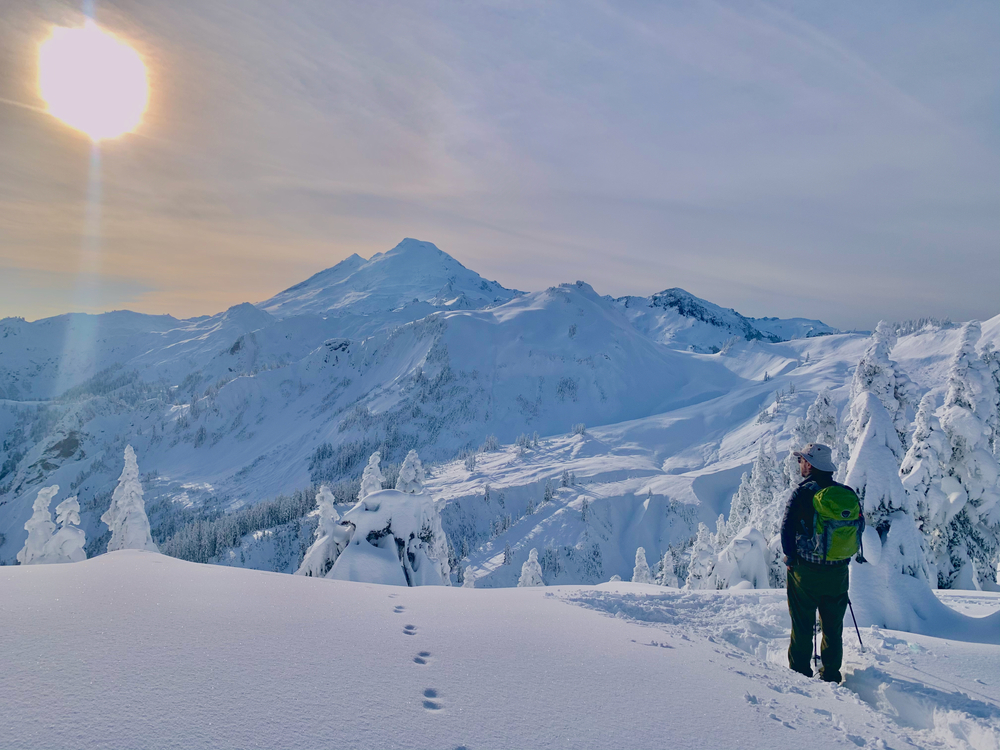 If downhill and backcountry sports aren't your jam; you can still get out and enjoy the snow during winter at Mt. Baker. Artists Point, Heather Meadows, and the Bagley Lakes Loop all offer ample opportunities for snowshoeing that's fun for all ages.
Tubing and Sledding
One of the most fun parts of a trip to Mt. Baker in the winter is getting to go tubing and sledding. There are tons of places in the Mt. Baker area where you can pull off the road and have a fun snow day adventure full of tubing and sledding.
Advantages of Visiting Mt. Baker in the Winter
If you're planning a trip to Mt. Baker and imagine yourself surrounded by snowy pine trees and snow-capped mountains, and enjoying your warm cozy cabin after a long day of playing in the snow, the best time to visit Mt. Baker is definitely during the winter season.
Fall
As temperatures start to drop and the leaves begin to change color, Mt. Baker transforms into full-blown autumn, complete with brilliant foliage and excellent opportunities for photography.
In early fall, temperatures are still warm enough to enjoy hiking around Mt. Baker, and there are several trails that really highlight the fall colors. Plus, although the weather gets cooler, it's not nearly as cold as winter.
Fall in Mt. Baker is also much less busy than summer and winter, and a great time to visit Mt. Baker if you're looking to enjoy this lovely area with fewer crowds and enjoy some trails to yourself.
Leaf Peeping & Hiking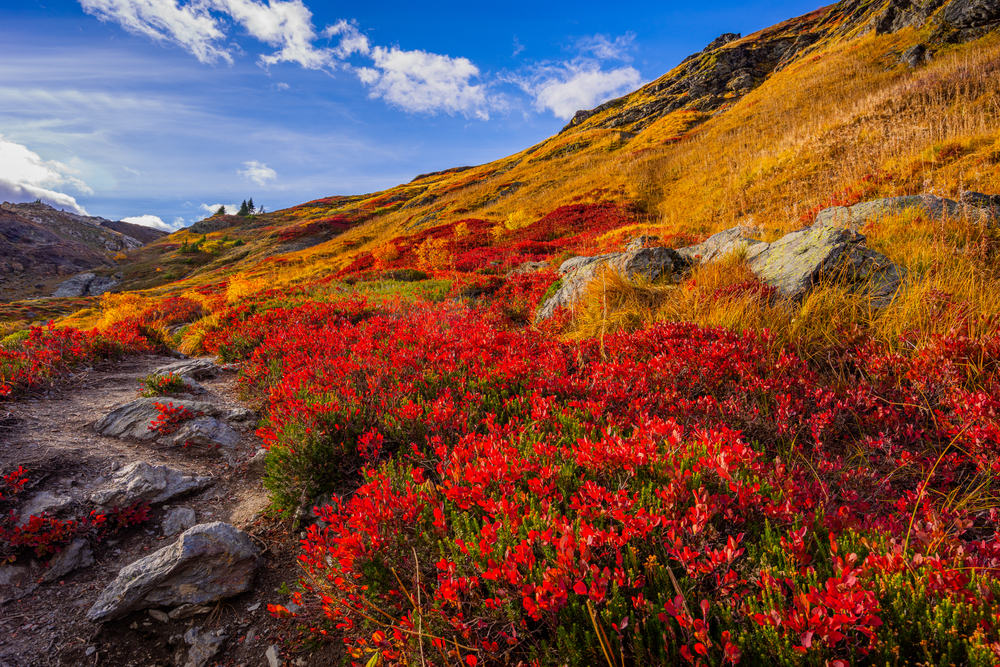 Fall is the perfect time to enjoy the vibrant hues of changing leaves on the trees surrounding Mt. Baker. Take a hike on trails like the Chain Lakes Loop, Skyline Divide, or Yellow Aster Butte to fully immerse yourself in the beautiful autumn scenery.
Just remember that as you enter late fall, higher elevation trails will start to get snowy and icy, and seasonal road closures will begin.
Photography
With stunning fall colors and crisp, clear air and skies, autumn provides fantastic opportunities for photographers to capture marvelous landscapes.
Fishing
Fall is still a good time for fishing around Mt. Baker. Visit popular spots like Silver Lake, Nooksack River, and Baker Lake to catch salmon, steelhead, and trout as they become more active in preparation for winter.
Advantages of Visiting Mt. Baker in the Fall
The peaceful atmosphere, beautiful fall colors, and ideal temperatures make fall a fantastic time for outdoor activities at Mt. Baker. With fewer visitors and a serene ambiance, fall is the best time to visit Mt. Baker if you're looking for a tranquil escape into the mountains.
To Mt. Baker or Bust!
There's no definitive answer to the best time to visit Mount Baker, as each season offers something unique and special. The decision ultimately depends on your interests, preferred activities, and the type of vacation you're seeking in this part of the Pacific Northwest.
No matter when you book a vacation rental around Mt. Baker, one thing remains consistent – you're sure to have an incredible trip in this gorgeous mountain haven.