Bellingham, Washington, is known for its incredibly active community, from mountain biking and hiking to skiing and snowboarding in the winter. The best way to finish the day? A cold one!
Bellingham is quickly gaining a reputation as a premium craft beer destination, thanks to the ever-growing number of amazing breweries popping up in the area. If you're a beer enthusiast visiting the Pacific Northwest, Bellingham holds a connoisseur level of craftsmanship in its brewpubs.
With such a prolific beer scene that is especially booming around Downtown Bellingham, it can be hard to know where to start. That's why we've put together this guide to the best breweries to visit while staying at a Bellingham vacation rental, featuring some of our favorite spots for craft beer, tasty bites, and inviting beer gardens and taprooms.
Whether you're in the mood for classic IPAs, unique seasonal beers, or something totally unique, these local breweries have you covered.
Aslan Brewing Co.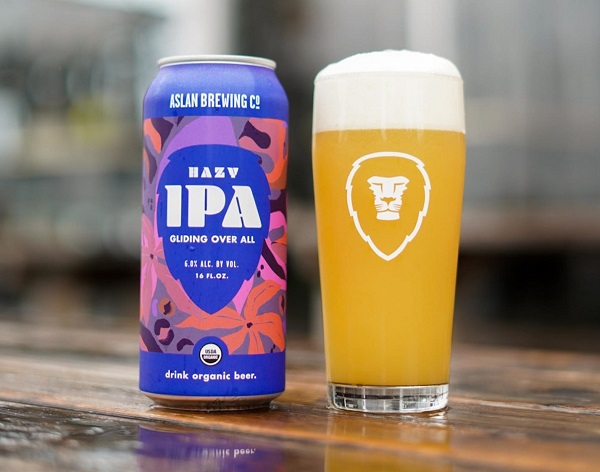 Address: 1330 N Forest St, Bellingham, WA
Price: $$
Aslan Brewing Co. checks all the boxes when it comes to amazing Bellingham Breweries. This brewery offers a wide range of beer styles, from their year-round IPAs to seasonal lagers, stouts, sours, pilsners, and more.
While you're sipping their certified organic brews, you can also enjoy tasty sandwiches, salads, bowls, and unique pub snacks like Korean BBQ Tofu, Mac Bites, and Waffle Fry Poutine. They also have a happy hour menu with discounted beers and bites and a kids menu if you're visiting with the family.
Between their large, spacious indoor seating area for when it's cold, and outdoor picnic tables covered with umbrellas, they have more than enough space to accommodate their patrons as well. If you're looking for delicious, certified organic beers, Aslan Brewing Co. is the place to be.
Gruff Brewing Co.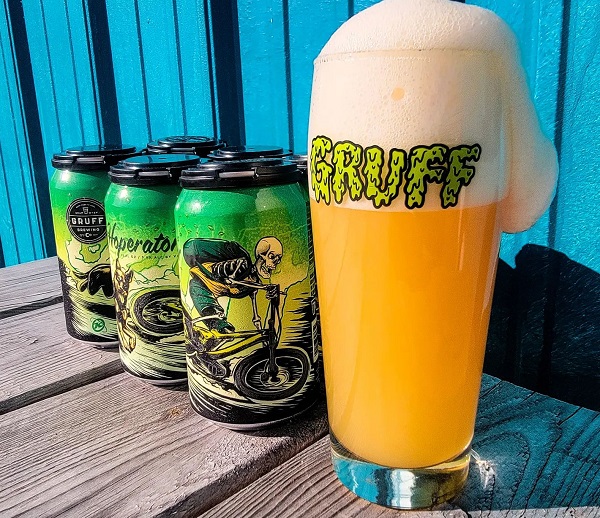 Address: 104 E Maple St, Bellingham, WA
Price: $$
Gruff Brewing Co. is a fantastic addition to the Bellingham brewery scene, providing a welcoming space for gathering with friends and savoring their top-notch brews. Their outdoor area is among the best in town, featuring cozy picnic tables, Adirondack chairs, fire pits, and an inviting ambiance that makes you feel right at home.
While Gruff Brewing Co. is a 21+ establishment, they happily welcome furry friends and encourage guests to bring in outside food. Don't miss their occasional trivia nights, which add an extra layer of fun to your brewery experience.
Beer enthusiasts will delight in their popular offerings, such as the 007 IPA and Gruff Kolsch. To cater to a broader audience, they also feature rotating guest ciders and an on-site food truck serving delicious American Pub Fare. Be sure to make Gruff Brewing Co. a must-visit stop on your Bellingham brewery tour!
Wander Brewing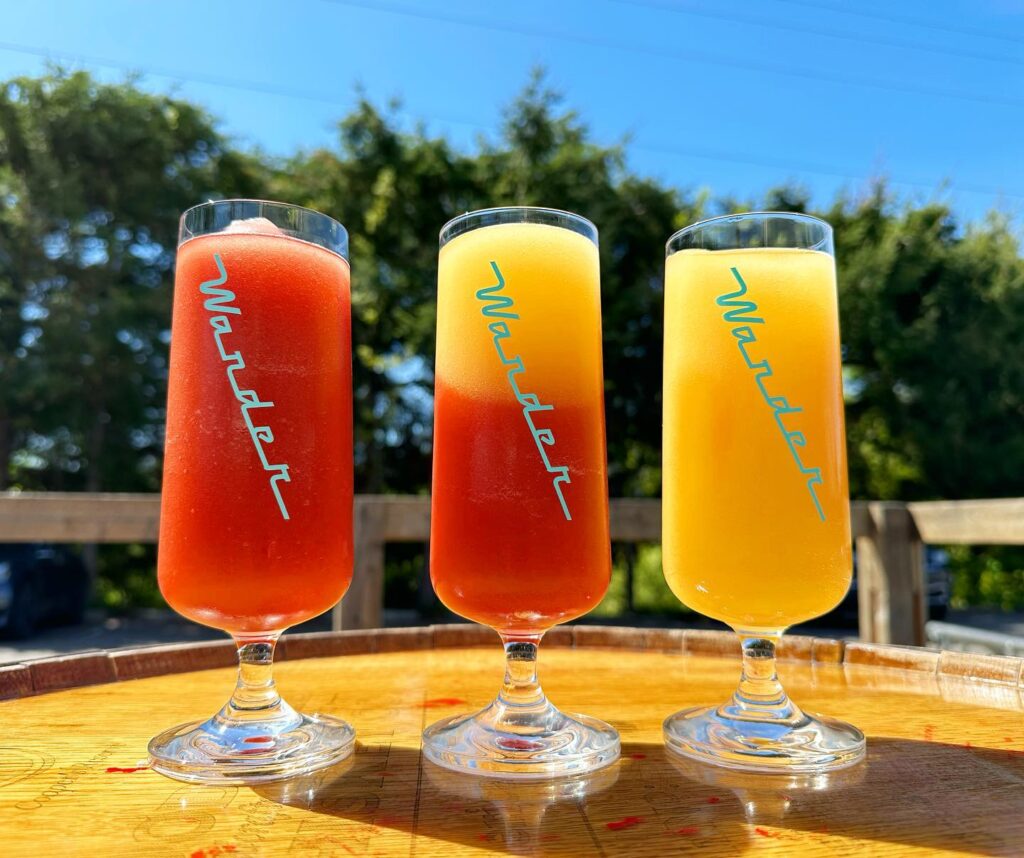 Address: 1807 Dean Ave, Bellingham, WA
Price: $$
Another fantastic brewery in Bellingham is Wander Brewing. They have one of the best varieties of beer styles in all of the Bellingham breweries. You can enjoy anything from a Prickly Pear & Lime Sour to a Coconut Correspondent Export Stout. Be sure to try their award-winning Wander Litely American Lager- it's won two gold medals!
You are welcome to bring in outside food to enjoy with your beers or order from one of their food trucks. The food trucks rotate daily, and you can find the schedule on the Wander Brewing website. However, they typically rotate between vegan, BBQ, and Mexican food trucks.
Wander Brewing has plenty of outdoor seating, along with a cozy indoor taproom made from a converted historic warehouse.
Twin Sisters Brewing Co.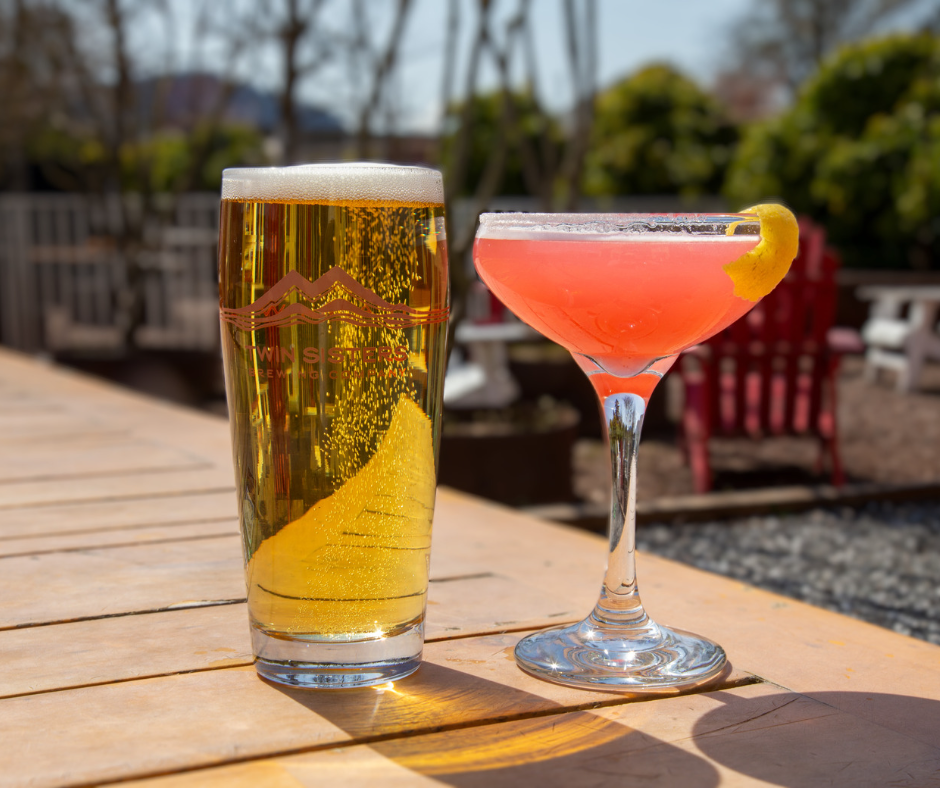 Address: 500 Carolina St, Bellingham, WA
Price: $$
Twin Sisters Brewing Co. is a newer Bellingham brewery, but it has quickly turned into a local favorite. Their tap list has some amazing brews, including several award-winners. Accolade-winning beers include their Mexican Style Lager and their "From Now On" Pilsner. Not a beer drinker? Not to worry, they also have plenty of craft cocktails.
Their menu also delivers the best of beer foods. Indulge in sandwiches like their Beer Poached Bratwurst, salads, street tacos, Mac n' Beer Bites, Carnitas Fries, and more. If you can't have gluten, they do have a few gluten-free options, including a gluten-free bun.
In addition to amazing beer and tasty bites, they also have an impressive restaurant and beer garden. On sunny days, their large beer garden is one of the best places to be in Bellingham. They have twinkly lights and tons of covered tables. For happy hour, head over to Twin Sisters Brewing Co. between 3 pm and 5 pm daily.
Boundary Bay Brewery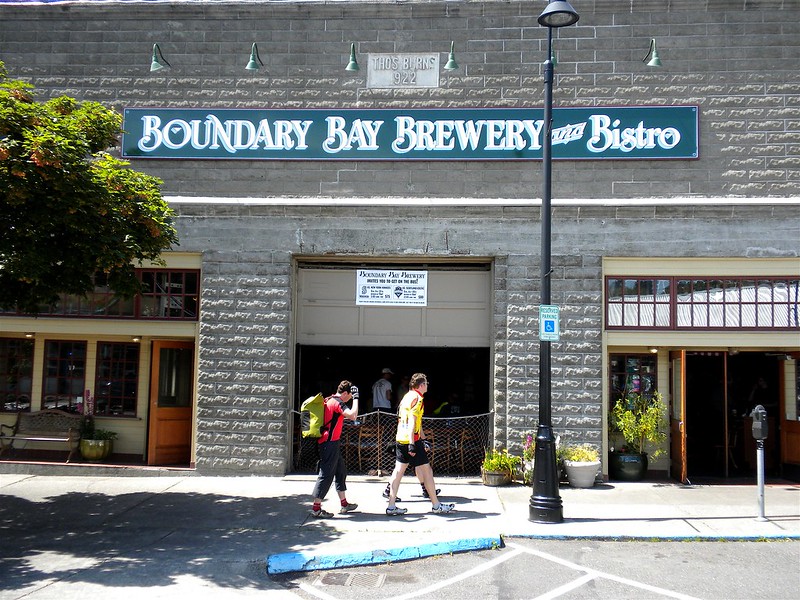 Address: 1107 Railroad Ave. Bellingham, WA
Price: $$
Boundary Bay Brewery is one of the most iconic and best Bellingham Breweries. Housed in a historic, century-old warehouse, Boundary Bay has been delivering delicious brews to the local community since 1995.
Their taproom and bistro are cozy and charming. The taproom is 21+, but the bistro is family-friendly and dog-friendly. The best part of sipping on great beer here is the surroundings, including a large outdoor terrace surrounded by nice greenery.
Above all else, Boundary Bay has a really solid beer selection. Their Scotch Ale and Northwest Original IPA have been local favorites for almost 20 years, and they also have a slew of new and rotating taps.
In the way of food, they have a super expansive menu. You can choose from salads, tasty pub food, burgers, sandwiches, and soups, and they also have a kid's menu.
Stones Throw Brewery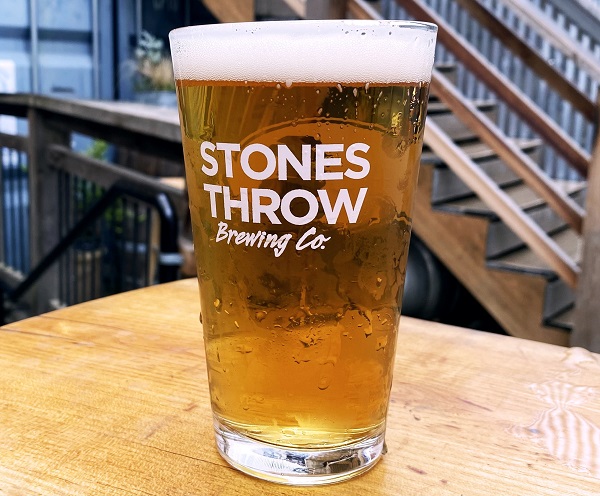 Address: 1009 Larrabee Ave, Bellingham, WA
Price: $
Stones Throw Brewery is a smaller, lesser-known brewery in the Fairhaven neighborhood of Bellingham, and it's definitely worth a visit.
They specialize in popular beer styles like IPAs, and they have a cozy, family-friendly taproom with a laid-back atmosphere. Stones Throw often hosts events like block parties and live music, so check their calendar before you visit. Be sure to try their Neighborhood IPA or one of their seasonal beers.
Kulshan Brewing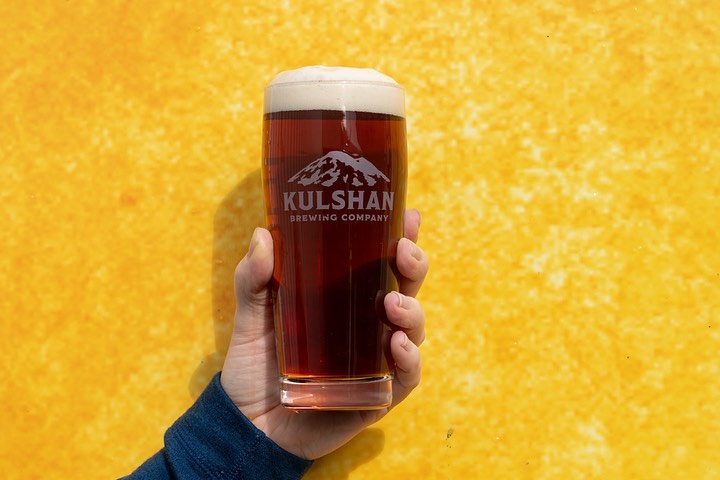 Address: Roosevelt: 1538 Kentucky St, Bellingham, WA
Address: Sunnyland: 2238 James St, Bellingham, WA
Price: $$
Kulshan Brewing is a beer lover's paradise set in an inviting atmosphere with two locations in Bellingham in the Sunnyland and Roosevelt neighborhoods.
This family-owned craft brewery is a big one- they have 20 taps and a massive 300-barrel brewhouse. Kulshan Brewing constantly has new beer releases, along with a few classics they keep on their menu like their Heliotrope IPA, Irish Style Red Ale, Premium Lager, Pilsner, German Style Sour Ale, English Brown Porter, which have EACH won awards.
They don't have a kitchen, but you're welcome to bring in food from home, from neighboring restaurants, or order from one of the food trucks they have onsite.
They currently have the Chihuahua Mexican food truck at the Roosevelt location, and at Sunnyland, you can enjoy Greek food from the Greektown food truck. Be sure to check their website for the most accurate food truck schedules.
El Suenito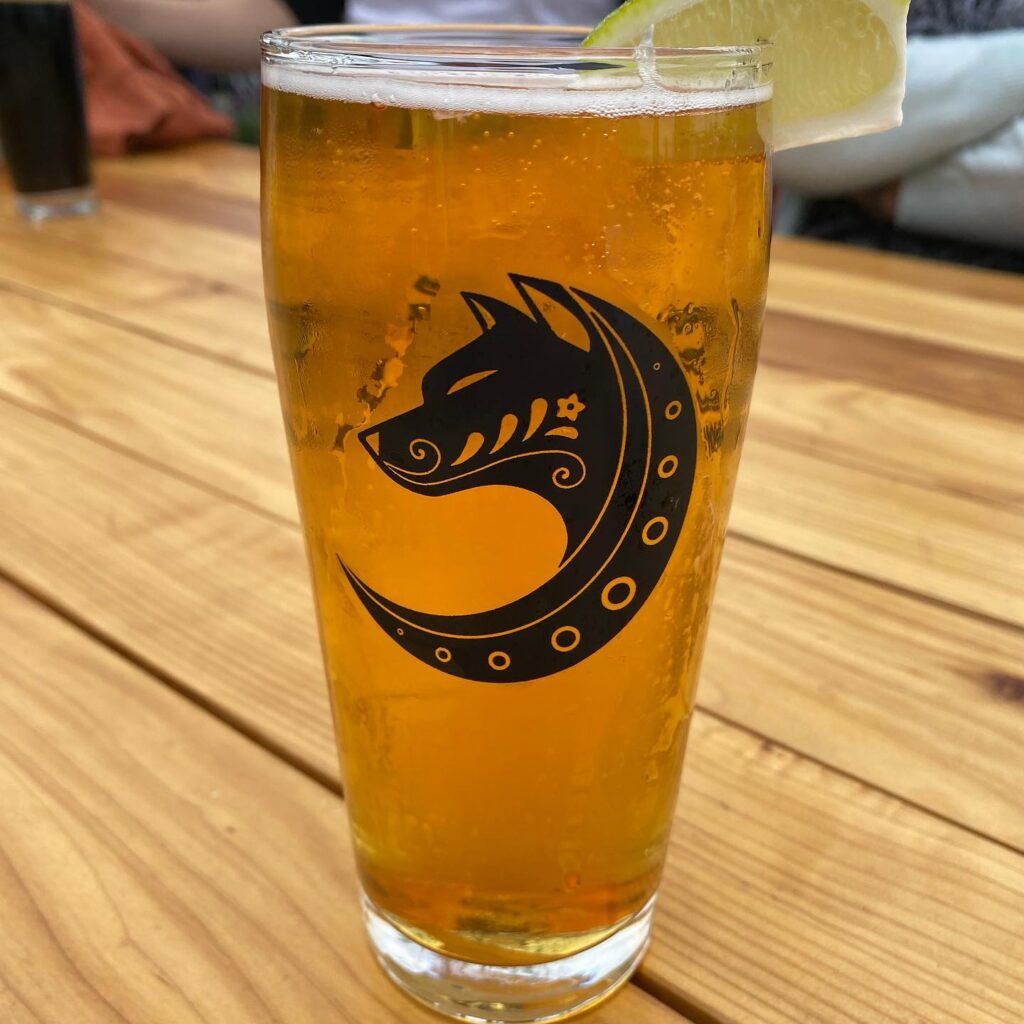 Address: 1926 Humboldt St, Bellingham, WA
Price: $
El Suenito is a unique brewery in Bellingham specializing in Mexican-style beers and delicious tacos.
They have a small, cozy taproom with a friendly atmosphere and outdoor seating. El Suenito has a small but growing list of beers, which include their Baya Gose, Horchata Milk Stout, German-brewed Alemania, Cerveza Blanca Witbier, and the Night Shift IPA. El Suenito's beers pair perfectly with their tacos, made with homemade tortillas and fresh ingredients.
Their food menu is constantly changing but currently includes a huge selection of homemade tamales, tacos, and more traditional style Mexican food.
Stop and Enjoy the Brew!
On your stay at a Bellingham vacation home rental, be sure to carve out some time to visit some of these incredible Bellingham breweries. Whether you're looking to sip somewhere trendy and hip or hit up a family-friendly brewery and restaurant, you'll love the Bellingham brewery scene. Cheers!