Year after year, Bellingham tops the list of most outdoorsy cities in America. Proximity to adventure could have something to do with it. But generally speaking, the average resident or visitor of Bellingham is just enthused about the outdoors.
In our opinion, every stay at a luxury vacation home should have a balance of adventure and relaxation.
With all the strenuous exercise comes aching muscles. So after a long day spent kayaking around Bellingham Bay, trekking up and down the spines of the Cascade Range, or zig-zagging across the snowy slopes of Mount Baker, these are the 13 best spas in Bellingham to soothe your aching bones.
The Chrysalis Inn & Spa Bellingham by Hilton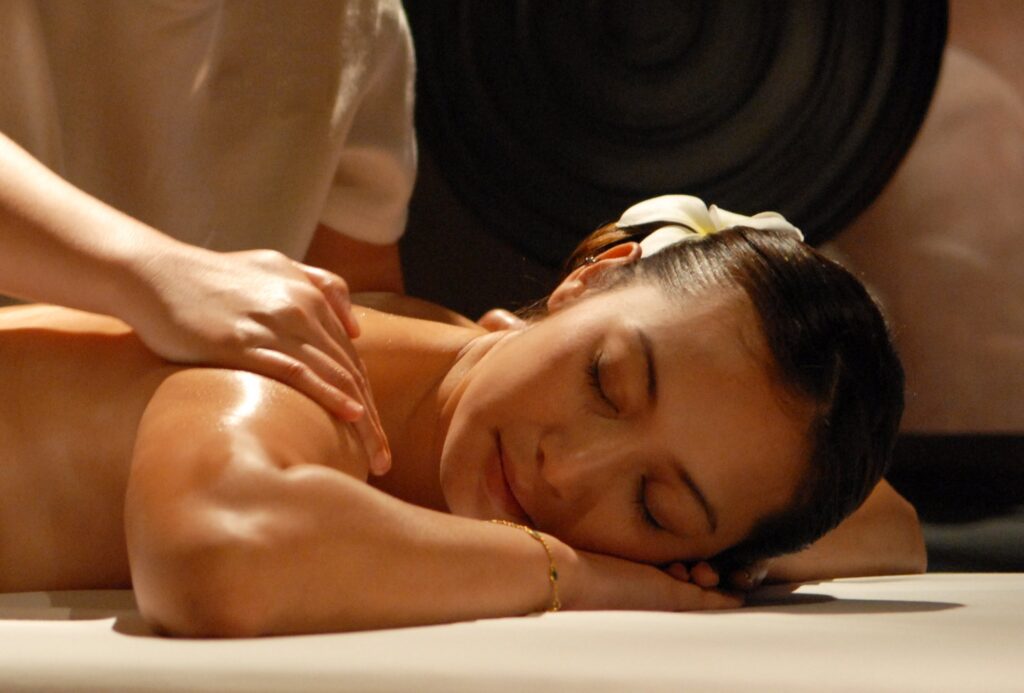 Address: 804 10th St, Bellingham
Located in historic Fairhaven, the spa at Chrysalis Inn is a favorite because of its lovely scenic sitting rooms offering soothing views of rocky ponds and lush greenery.
This is the place to go if you're looking for a specialty massage, like prenatal. The Chrysalis Spa also offers couples packages, waxing, and facials in addition to its various massages.
Sandalwood Salon & Spa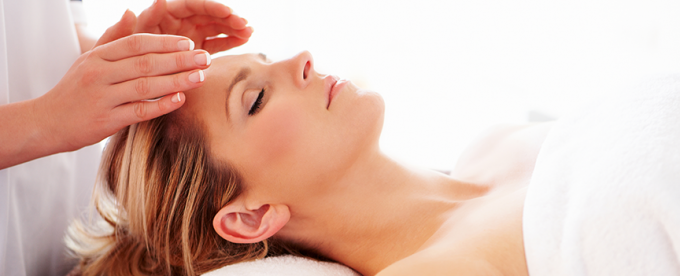 Address: 114 W Magnolia St, Suite 103, Bellingham
This is a full-service Aveda salon. It's also one of the highest-rated by customers in the region. At the Sandalwood Salon & Spa, you can get an exceptional massage to soothe your aches and pains and get lash enhancements, hair care, hand and foot treatments, waxing, facials, and healing therapies like Reiki.
This ancient technique designed to reduce stress is the perfect wellness package for enhancing the body's natural ability to heal itself.
Sunrise Health Spa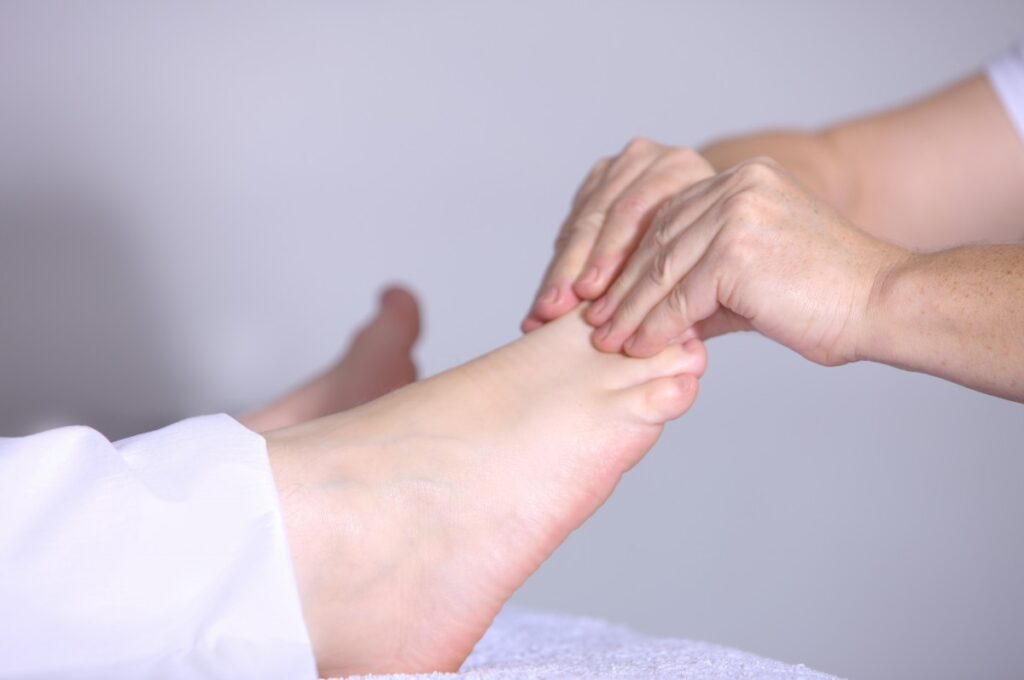 Address: 1251 Lincoln St #104, Bellingham
After you've crossed off your bucket list of Bellingham activities, get ready to melt the stress away. This masseuse specializes in full body and foot reflexology massages. This is perfect for those who have just spent a weekend hiking or biking through the mountainous terrain.
She also offers VIP packages and couples massages and sells natural hair care and deodorants at the in-store shop.
Blessings Salon Spa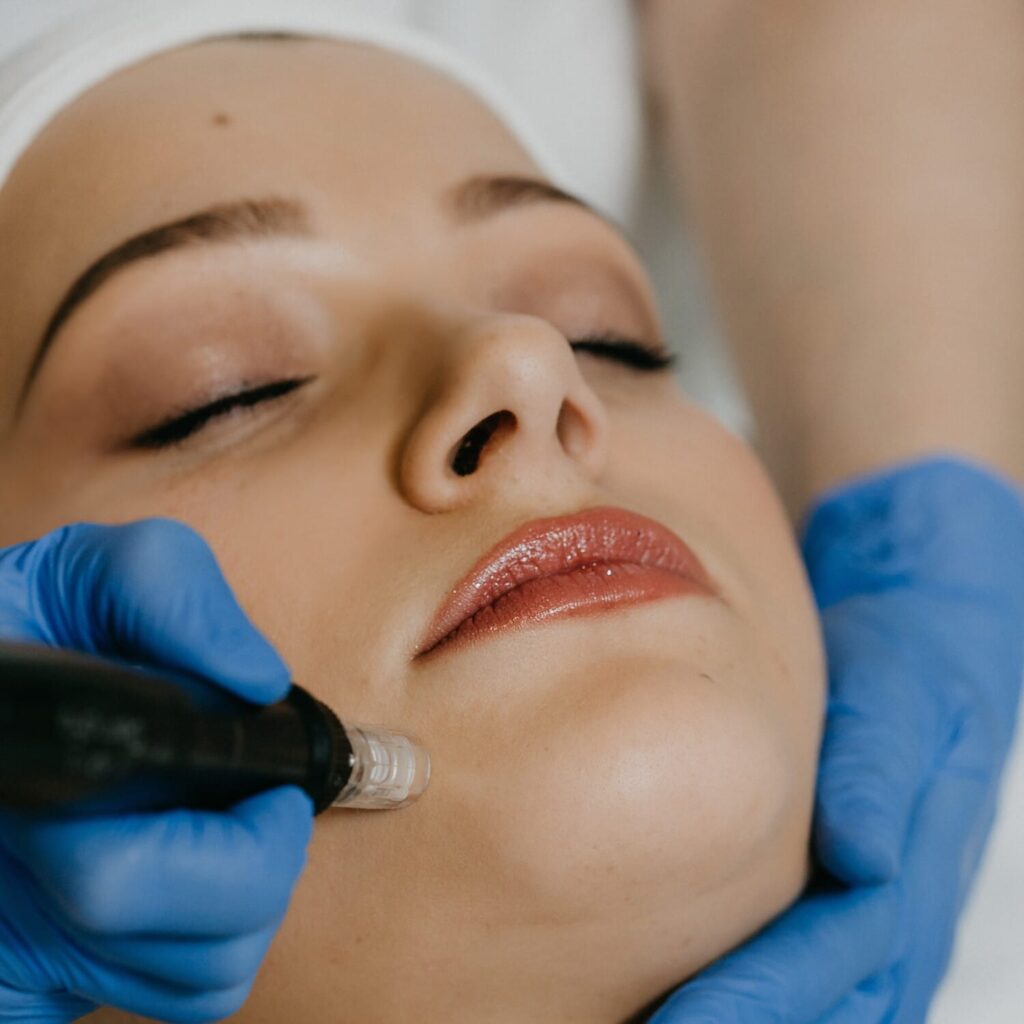 Address: 1112 11th St STE 201, Bellingham
This salon is about more than just massage. But don't worry, and they offer those services too.
This Aveda salon is one of the few shops in town offering 100% vegan products for their hair services. This is because Blessings Salon Spa believes that environmental care and self-care go hand in hand.
You can get Tulasara facials with botanical skin resurfacing to look fresh and moisturized. Dermaplaning, Brazilian waxing, hair cuts, and botanical therapy hair treatments are also available.
Silhouettes Salon and Spa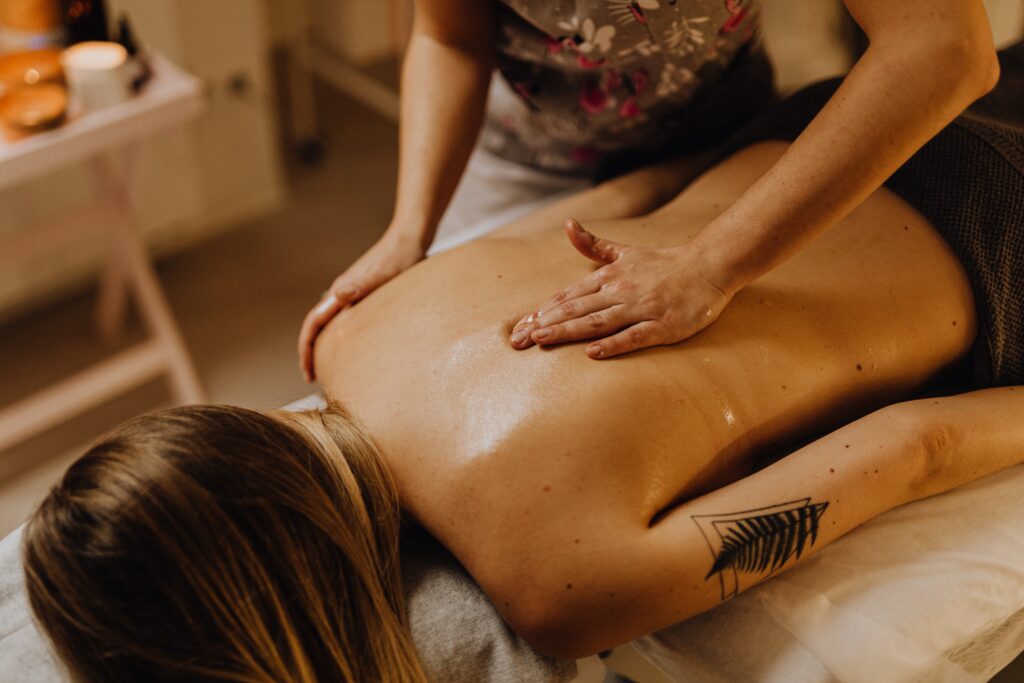 Address: 321 Telegraph Rd, Bellingham
This is your one-stop pampering shop in Whatcom county. Their services include hair, nails, barbering, skincare, waxing, sugaring, and massage. They will even accommodate your busy schedule by taking Sunday and evening appointments by reservation.
Silhouettes offers more than just your typical Swedish massage. Here you can get reflexology, mana lomi (Hawaiian style), Reiki (energy work), and targeted treatment massage for those looking to rehab an injury or better body alignment.
Blue Room Wellness Spa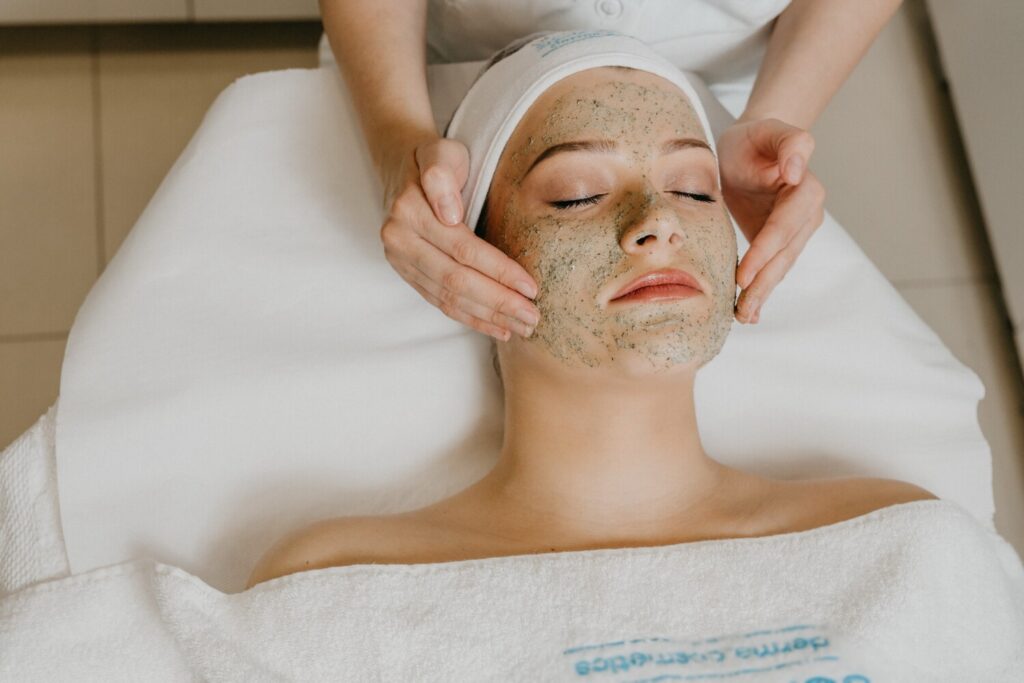 Address: 119 N Commercial St, Suite 175, Bellingham
With a focus on approachable luxury, these wellness spa treatments will make you feel like a pampered queen or king.
Appointments are structured with an expert skincare consultation first to ensure that you receive the best care tailored specifically for your skin. You can choose between basic facials, Hydrafacials, cold quartz mask therapy, shoulder and neck massage, and pressure point manipulation to calm both the mind and the body.
This day spa offers the perfect balance between real skincare and relaxation. Microneedling and chemical peels are available as well.
Bella Body and Sol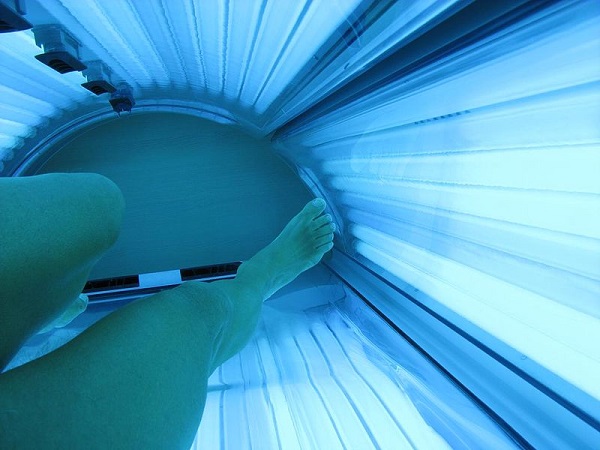 Address: 910 Harris Ave #103, Bellingham
Bella Body and Sol set itself apart from the rest with its unique D-Light Therapy Tanning Salon & Organic Spa collection.
Everything used here is all-natural, organic, and locally made. Waxing, eyelash and eyebrow tinting, massage, and nails are all on the menu. Get a blowout or perhaps some natural-looking permanent makeup from Bellingham's most experienced cosmetic technician.
Cascadia Center for Massage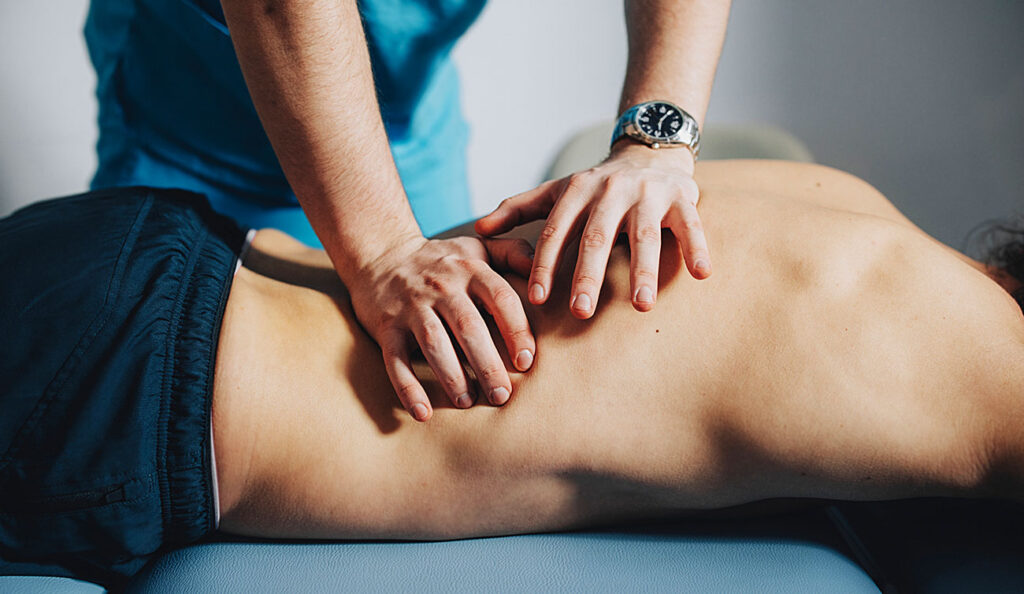 Address: 2301 Elm St, Bellingham
This is not a day spa or salon. This is a "center for specialized massage therapy." With eight experienced massage therapists, this center offers 60-90 minute massages explicitly structured to your needs from licensed health professionals.
You can choose between pregnancy, injury recovery, sports enhancements, and a variety of other health conditions. These therapists truly have healing hands and are great for clients looking for massage in a more medical setting.
Healing Hands Massage and Foot Spa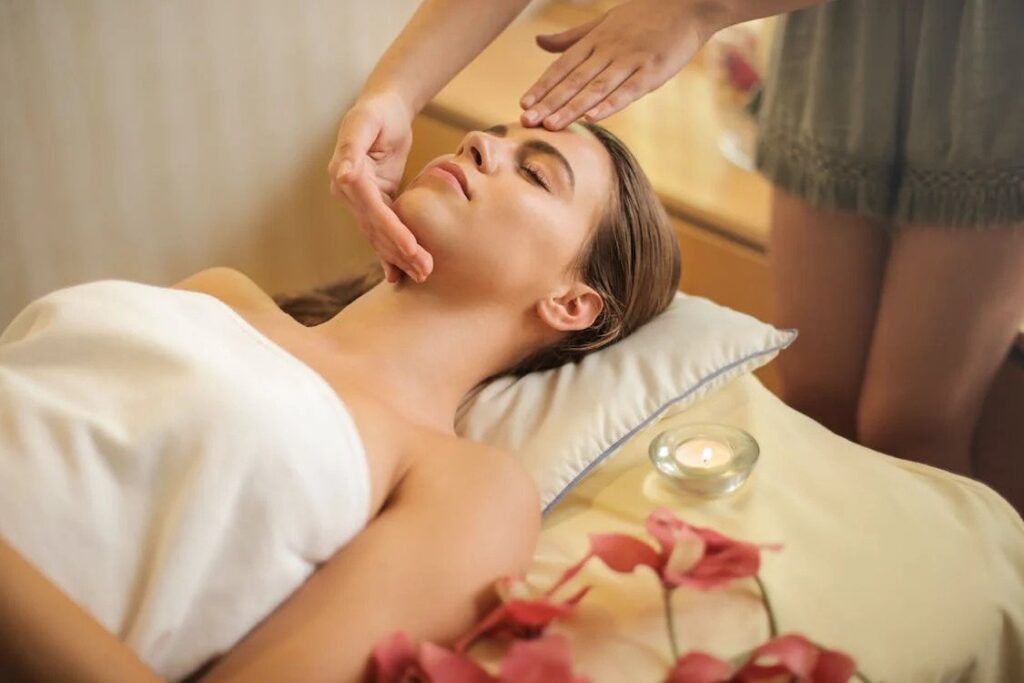 Address: 557 W Bakerview Rd #106, Bellingham
A lot of hiking and adventuring often means one thing. Sore feet. That's where Healing Hands Massage and Foot Spa come in. This lovely little shop will soothe even the weariest muscles by offering Swedish, Deep Tissue, and Hot Stone massages.
Still Life Massage and Float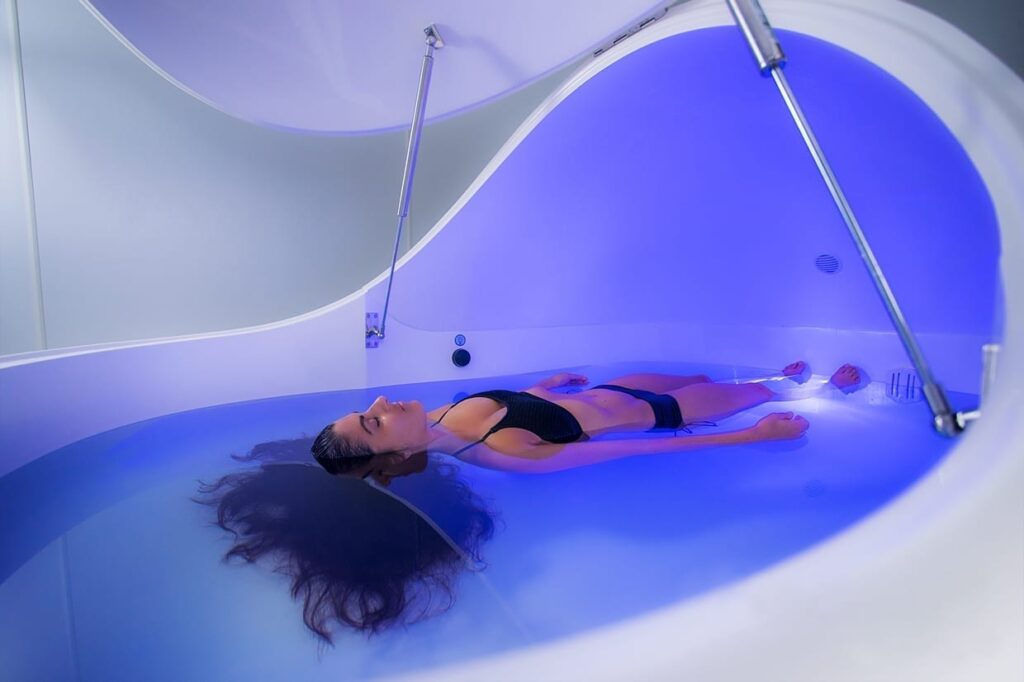 Address: 19 Bellwether Way #101, Bellingham
If you're still poring through this list, you're probably looking for something different from your typical day spa or salon.
From 2018 onward, Still Life Massage has been recognized as one of the "best in the Northwest" for its massage therapy and float therapy services.
What is float therapy, you ask? It's the ultimate physical and mental stillness exercise.
For an hour, you can sink into their salty body-temperature float pods and let your mind be still. The Epson Salts will smooth your skin and hair, and you'll experience true blissful relaxation through sensory deprivation.
Angel Nails and Spa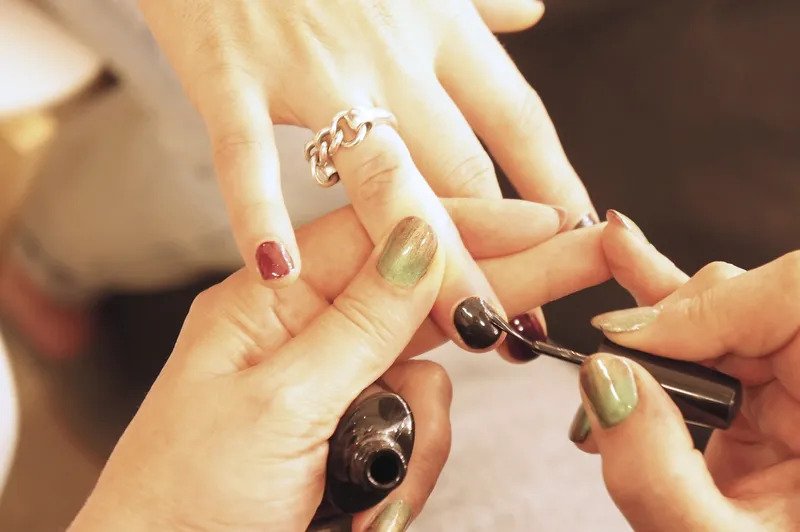 Address: 209 W Holly St, Bellingham
This top-of-the-line salon in downtown Bellingham specializes in nail care. You're sure to leave looking your best with trendy manicures, soothing pedicures, colorful polishes, and waxing services. Also, be sure to try out one of their special treatments with natural and organic herbs.
Clover Mini Spa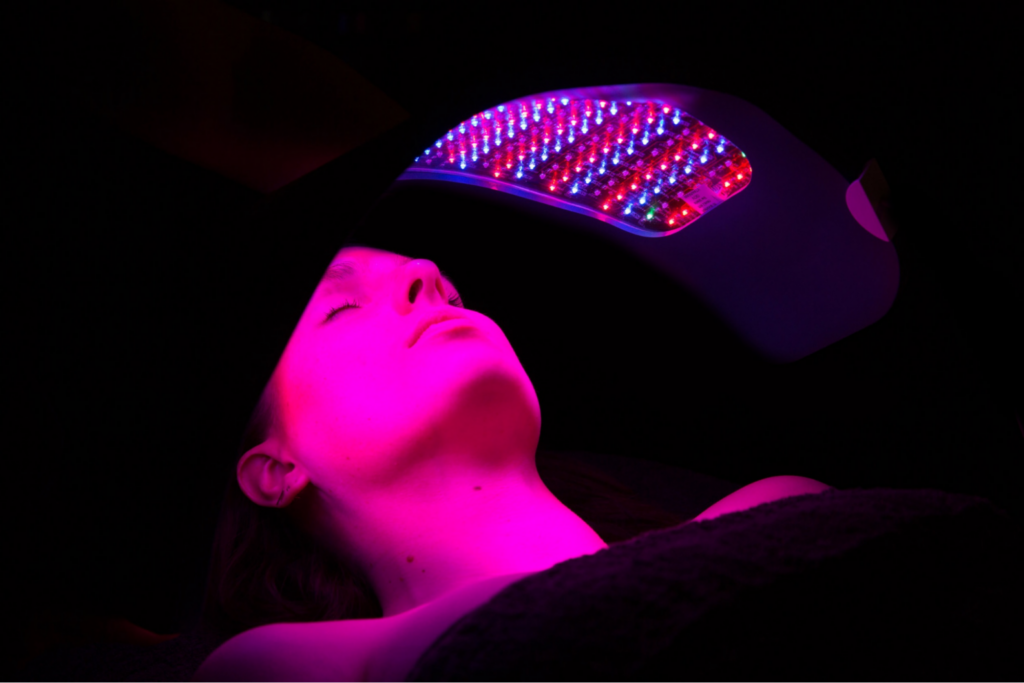 Address: 119 N Commercial St # 260, Bellingham
Channel the healing magic of plants at this modern-era spa designed to harmonize your energy and spirit with nature. You can try the new 90-minute RITUAL Facial or replenishing customized facials, restorative dermaplaning treatments, or brow and lash tinting.
But the real draw of Clover mini-spa is the RITUAL Experience with features like a custom tea blend, crystal reading, hand/arm massage, light therapy, and gua sha facial work. Or try the Light Therapy package, which includes treatments with their Celluma Pro LED Light Therapy Panel to reduce inflammation and redness within the skin.
Kara's Beauty Barn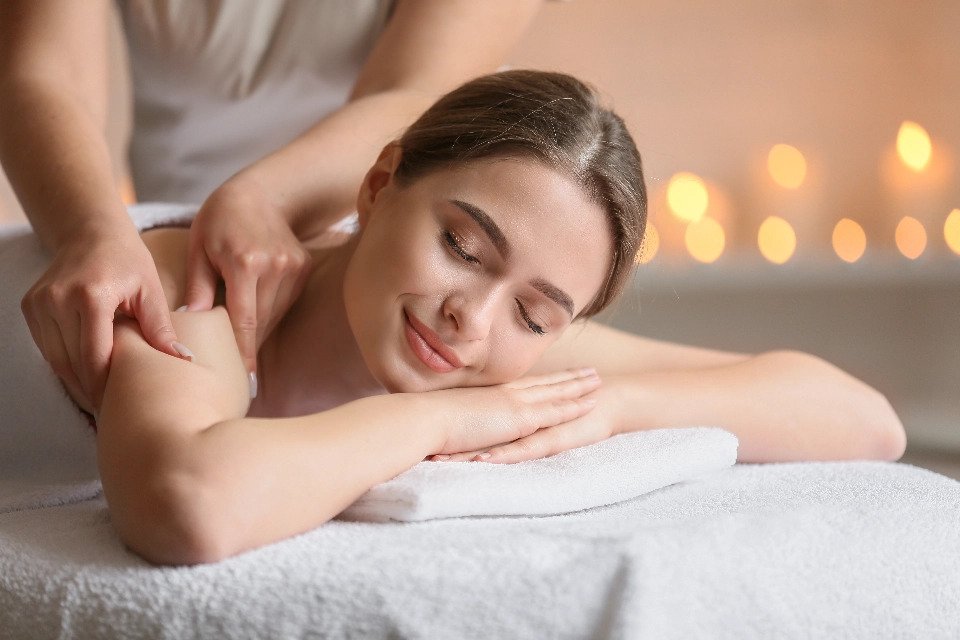 Address: 1711 Pence Ave, Bellingham
Sitting between Bellingham and Ferndale, this relaxing sanctuary is designed to unleash your inner beauty. You'll become immersed in nature on the short drive from town, and the relaxation will begin.
Offering hair removal, make-up, micro-needling, massage, permanent cosmetics, and luxury skincare, this home away from home is a safe space for many first-time massage clients to visit and feel totally at ease.
Kara's Beauty Barn tries to cultivate community by hosting ladies' nights, fitness classes, and small educational retreats for those staying in the area longer than a weekend. Visitors to the salon can also enjoy the hot tub, cold plunge, and the gorgeous Cedar Finnish sauna.
Self Care in Bellingham
Even the most avid adventurers deserve a day of pampering. Self-care is all the rage right now. Whether that means a therapeutic massage by a licensed therapist or an indulgent day of waxing, dermaplaning, facials, and lash tinting to have you looking your best— it is up to you.
These 13 spa and sauna destinations in and around downtown Bellingham and historic Fairhaven will have you covered. Let us help you find the perfect vacation rental close to your favorite spa!