Bellingham is not just the "it" place for luxury vacation rentals with panoramic mountain and sea views and an endless list of things to do; it is also a quintessential foodie city.
This small Pacific Northwest town represents an array of cuisines, from Peruvian and Italian to Thai and Korean. Exceptional food is not just more accessible here than in the metropolis of Seattle, it's also cheaper, easier to track down, and has a high density of locally curated ingredients.
This means you can pretty much guarantee that the busy places are worth the wait. This list of remarkable restaurants in Bellingham covers everything from fine-dining date nights to casual American diners—no matter what cuisine your palate (and your wallet) is craving.
Here are the 27 tastiest restaurants in Bellingham, Washington.
Storia Cucina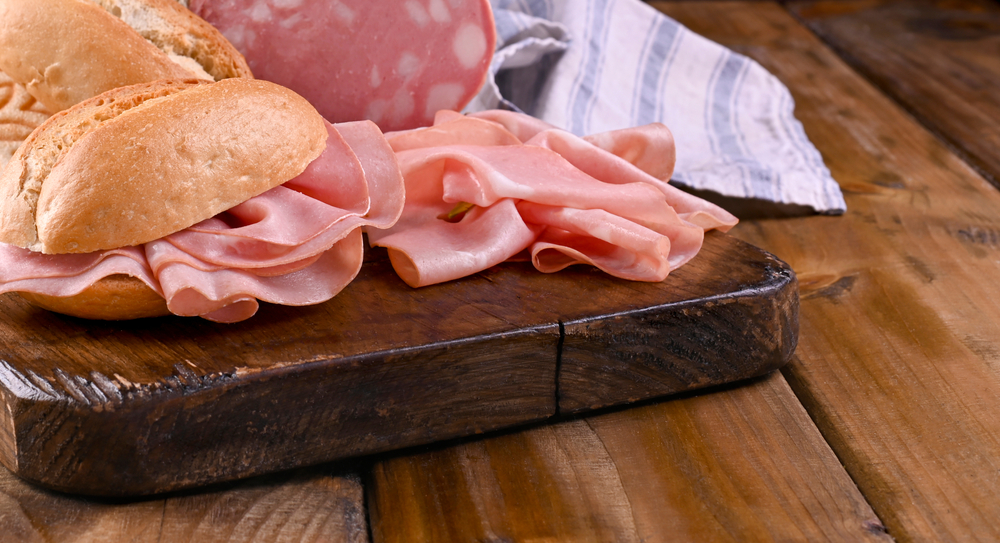 109 Grand Avenue, Suite 102
$$
A decadent yet modern restaurant run by famed San Francisco restaurateur Jonathan Cicotti, Storia Cucina strongly focuses on affordable, authentic Italian cuisine. Here you can find a world-class meal without breaking the bank.
Ingredients are responsibly sourced and local, with everything from the fresh-milled focaccia bread to the pulled pappardelle having a handmade touch. Storia Cucina even does an authentic Italian brunch and full cocktail menu.
Wander in around Happy Hour from 2 to 5 PM and score a $4 Tigelle sandwich and $8 Aperol Spritz, and an array of other discounted favorites.
Black Sheep Bellingham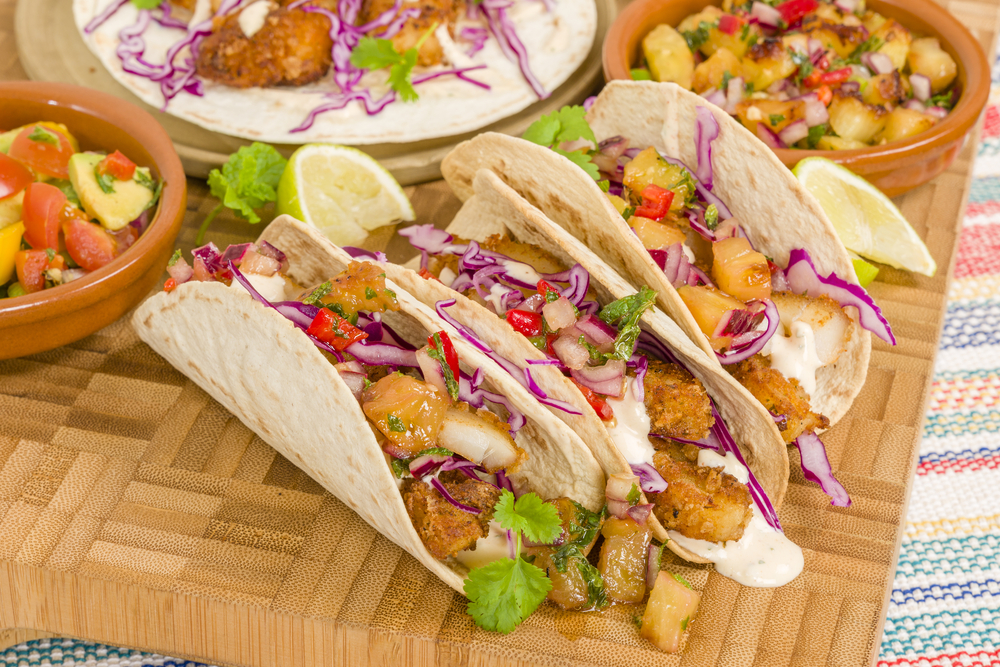 Pitched to Bellinghamsters as simply "a bar with tacos," Black Sheep Bellingham egregiously undersells itself.
The succulent carnitas, mouth-watering pork belly, and crispy fried chicken tacos keep the people coming back for more. But the menu doesn't stop there; they also offer breakfast burritos and tacos for their brunch-time guests.
And while their mezcal and tequila cocktails are world-class and a major focus of the establishment with innovative names like "Sleeveless in Seattle" and "This goes to 11", they haven't left the healthy foodies hanging.
Gluten-free guests can rejoice that their tacos are all hand-pressed corn, and vegans should try their chimichanga of the day!
Check them out for their mid-day Happy Hour or on Sundays, where all day is happy.
D'anna's Cafe Italiano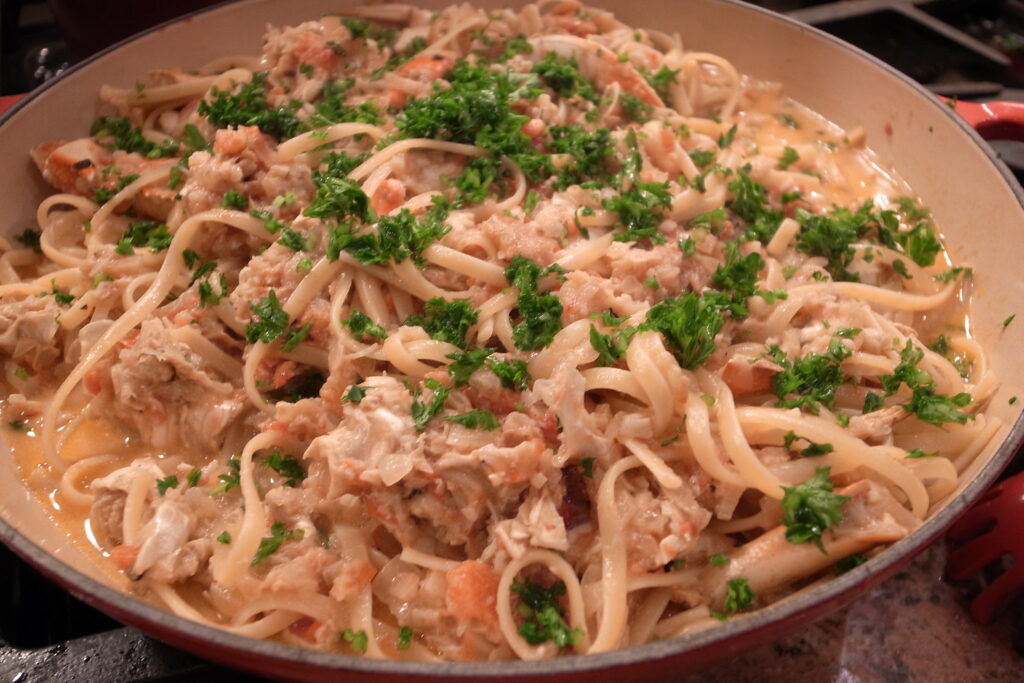 D'Anna's Cafe Italiano is a family-run restaurant that packs a huge punch with its massive menu of Italian specialties.
If you're hoping for some local seafood or some classic Italian favorites like nonna used to make, this is the place for you. Clam steamers, Dungeness Crab Linguini, Eggplant Parmesan, hot Sicilian Sausage Linguini, and a large selection of fresh-made ravioli and pasta line the menu.
This is also one of the many Bellingham restaurants where you can dine outside. Enjoy a glass of wine with your meal in their outdoor seating space in the summertime.
Rock and Rye Oyster House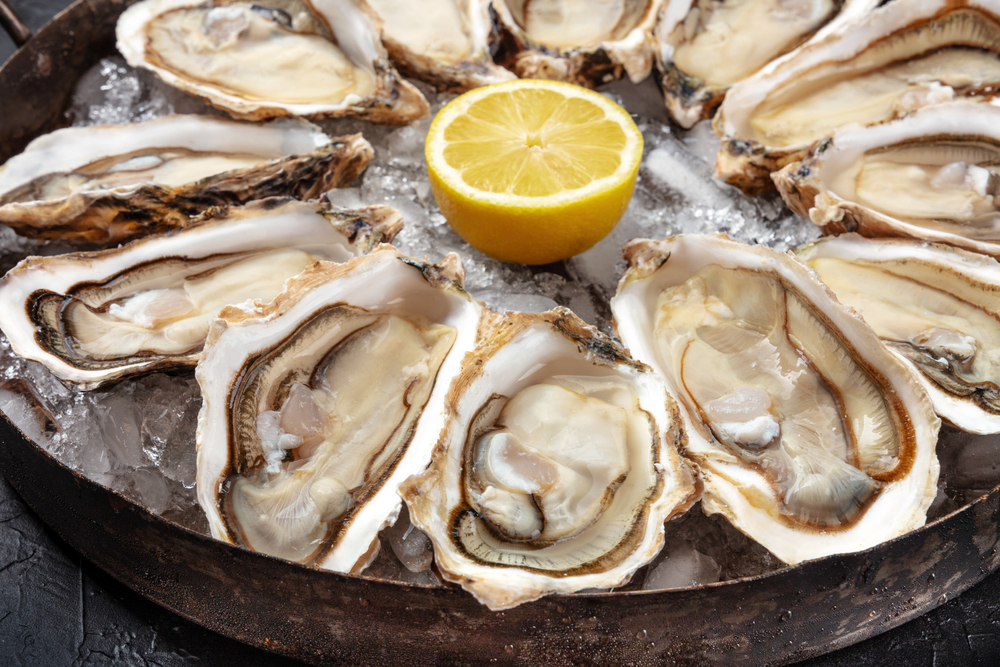 Oysters are perhaps the quintessential Washington coastal meal. Our shorelines are famed for them. Bellingham cultivates some of the best, and Rock and Rye Oyster House knows how to highlight its best qualities.
Airy and open, this restaurant has loads of outdoor seating and takes reservations for its dinner seating. Family-run and located in the heart of downtown Bellingham inside the historic Herald building, the menu changes by the season but features scratch-made dishes featuring sustainably sourced oysters year-round.
Bayou on Bay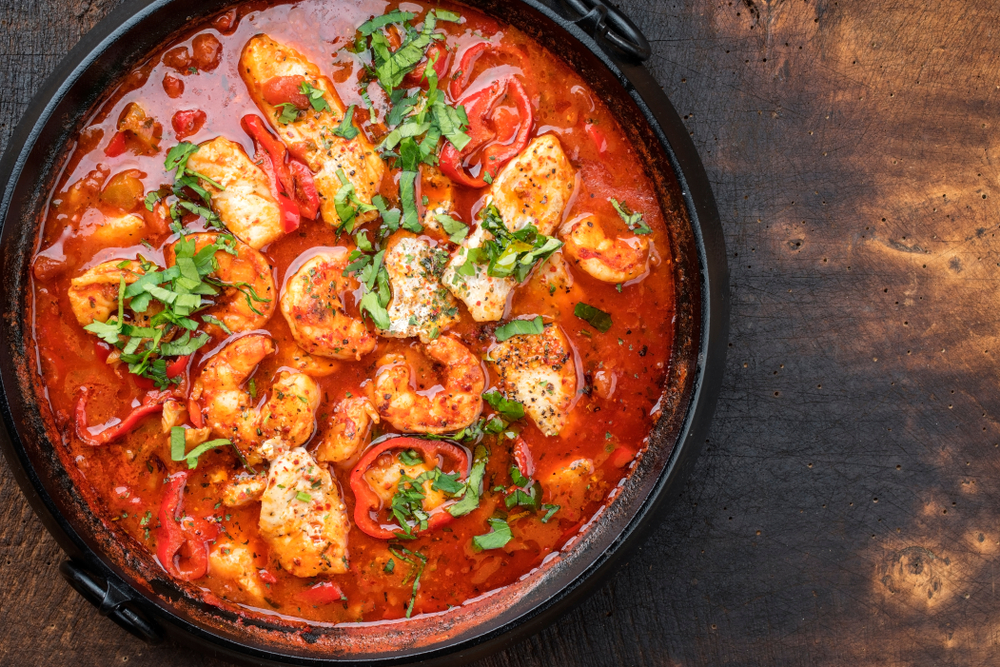 Serving a mixture of Cajun, Creole, and southern eats, Bayou on Bay might just be the best down south meal you can find in Bellingham.
Entrees include gumbo, prawn étouffée, and meat-free options like vegan jambalaya. The blackened rockfish dinner is a local favorite. If you have flexibility, plan your visit for a Thursday when they offer their celebrated BBQ Rib Night.
Carnal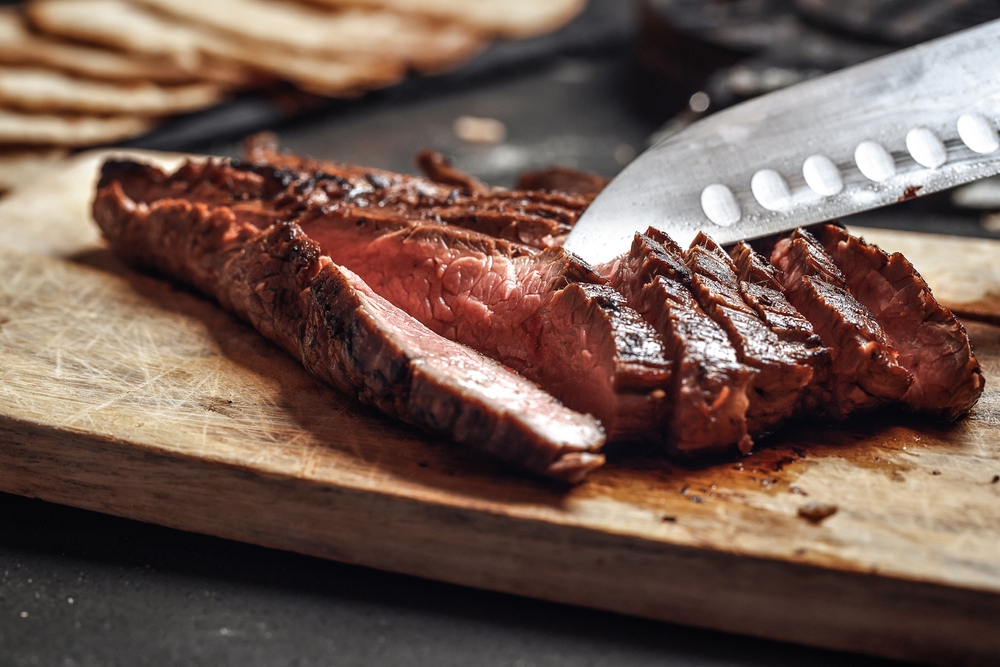 As suggested by its name, Carnal focuses on the pleasures and passions that can be found within the flesh – which means a whole lot of meat. Fried chicken, roasted flank steak, and halibut are the stars of an animal protein-inspired menu.
However, vegans and vegetarians shouldn't run in the opposite direction. There are plenty of meat-free options on the menu. Twice Roasted Honeynut Squash and Grilled Broccoli are savory options. The one thing every item has in common is that it's cooked over a live fire.
Guests can also enjoy outdoor seating or inside by the hot fire. It makes for a great date-night atmosphere.
Pel'meni Restaurant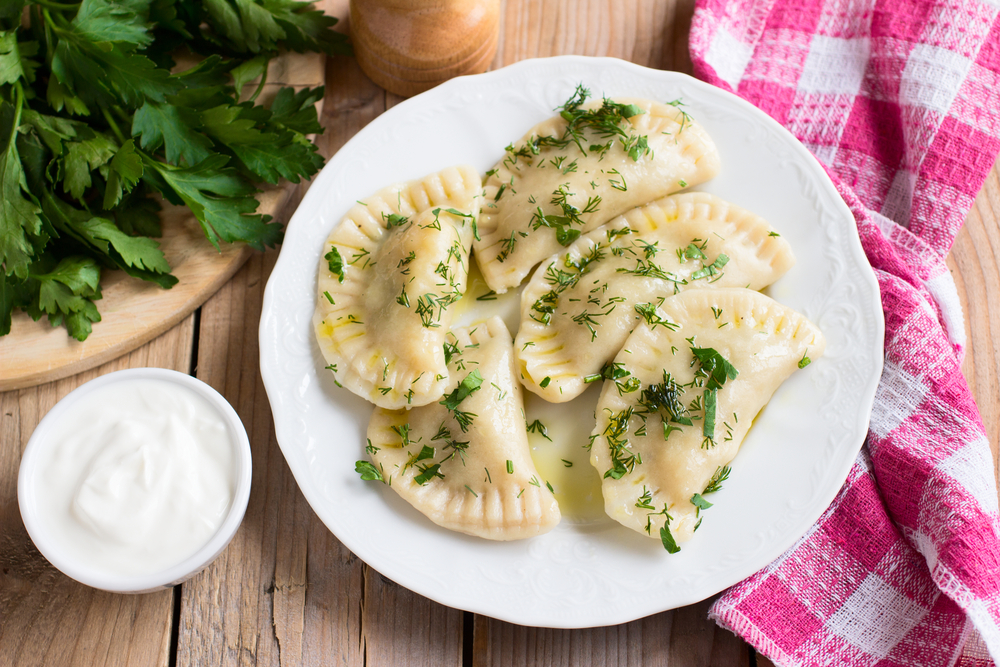 Pel'meni is popular among the student crowd in Bellingham; this relaxed but retro Russian dumpling joint is open late night for cheap eats after an evening of enjoying Bellingham's infamous cocktail and beer scene.
Choose meat or potato dumplings with generous amounts of sour cream, hot sauce, and vinegar. Each order is typically 15-20 bite-sized dumplings that are great for table sharing.
The Birch Door Cafe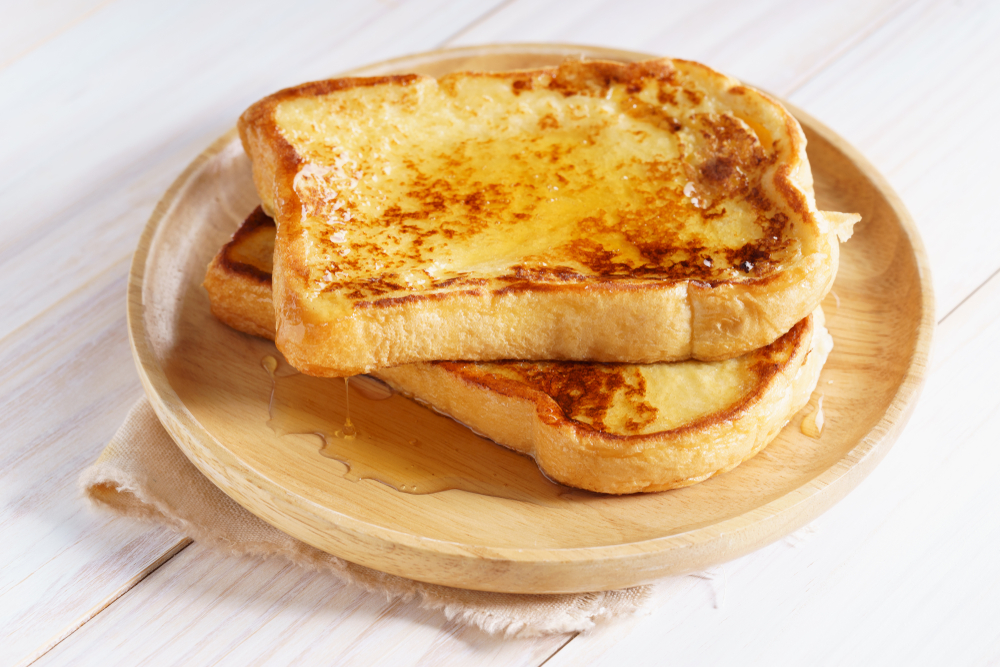 Finally, an excellent quality eatery opens before 11 AM. The Birch Door Cafe conveniently has daily early hours from 7 AM to 3 PM. This restaurant might just offer the best breakfast in Bellingham.
Here you can enjoy massive portions of hearty breakfast foods like eggs benedict, biscuits and gravy, and stacks of french toast and blueberry pancakes. All are great paired with a cocktail while you wait in the lobby or a coffee with cinnamon and espresso whip cream. You can also order online if you prefer a romantic dinner at home instead.
The Black Cat
1200 Harris Avenue, #310
$$
The Black Cat is another favorite of the historic Fairhaven District. This restaurant is beautiful in a class way, especially during sunset when it offers panoramic views alongside your meal.
Menu favorites include the Dungeness Mac and Cheese, Crab Cakes, Bacon Balsamic Brussel Sprouts, and Nana's Slow-Cooked Pot Roast. Whether you visit for brunch, lunch, dinner, Happy Hour, late-night, or simply take-out, you won't regret a stop by this gem.
Cafe Rumba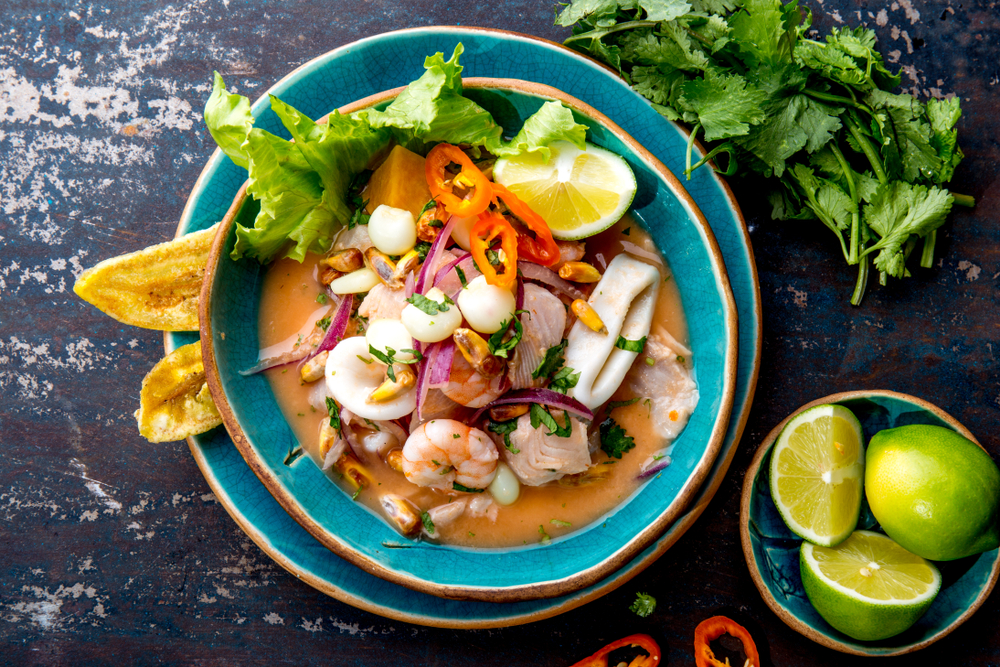 Cafe Rumba might be your only chance to score an authentic Peruvian meal in Whatcom County.
This Peruvian deli is known for its incredible sandwiches; specifically, the Butifarra with house-roasted pork and yam or the Rumba Pulled Pork with apple slaw and shoestring potatoes.
Try the Quinoa Bowl, Peruvian Rockfish Tacos, or the Leche de Tigre (a rockfish ceviche) for a lighter meal.
Pair the whole meal with a Peruvian specialty corn drink known as Chicha Morada. The food here is known to be spicy; be sure to ask for sauce on the side if you have a sensitive palate.
Senor Lopez Mexican Restaurant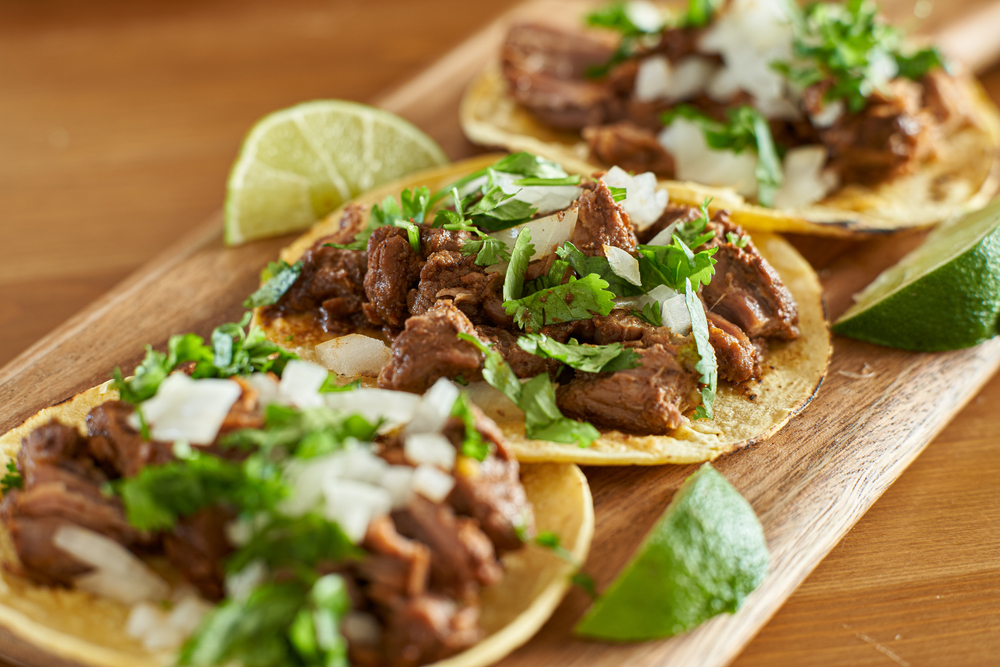 Senor Lopez Mexican Restaurant makes the kind of authentic Mexican food that makes you sure someone's Abuela (grandma) is at the grill.
Senor Lopez checks all the boxes. From the crispy chips served at the beginning of your meal to their homemade enchiladas and charred carne asada. They dutifully use locally sourced ingredients in all their signature dishes, and it is evident in the result. This is an excellent spot for visitors looking for a family-friendly atmosphere.
Mount Bakery Cafe Downtown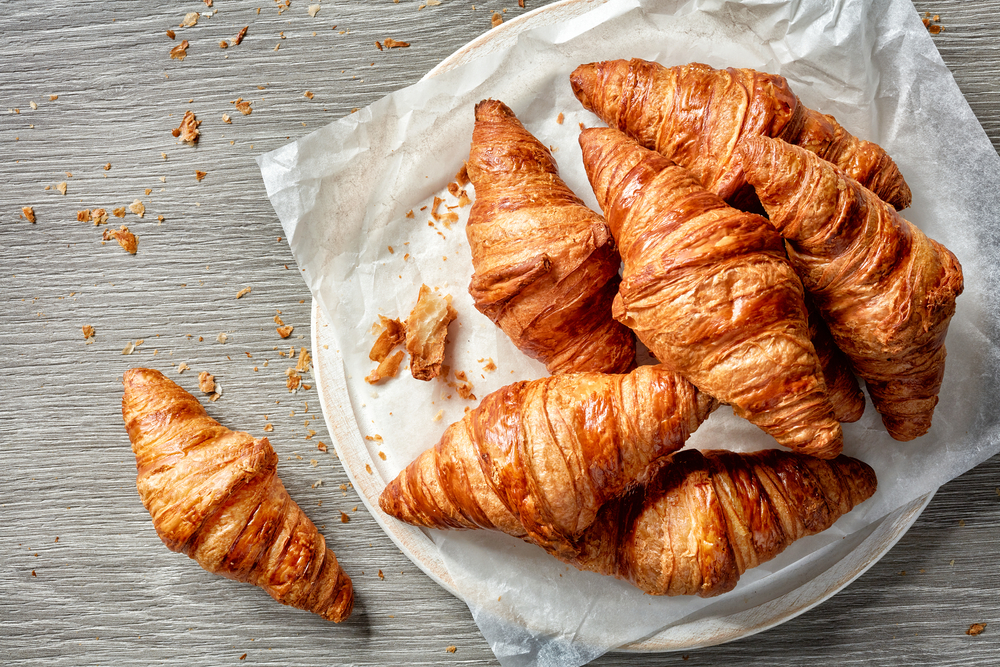 Mount Bakery Cafe is so popular they opened two locations within walking distance of one another. This location is right in the heart of downtown Bellingham but if you find yourself in Fairhaven— you'll find it there too!
This homegrown bakery is your go-to for croissants, scones, and what is regularly voted as Bellingham's best cinnamon roll and eggs benedicts. For a heartier breakfast, you can also try their sandwiches and crepes. Look for them on the weekends at the local farmer's market.
Pho 99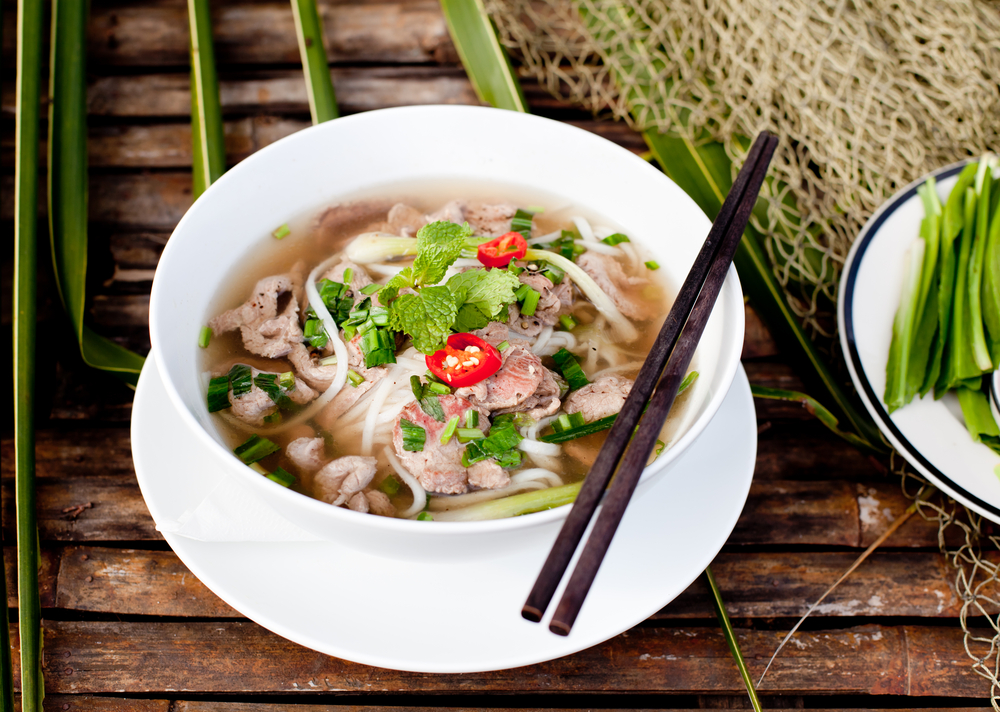 A little outside the main walking streets of Bellingham, you'll find this classically decorated Vietnamese pho restaurant.
From the outside, it's unassuming. But the food here is authentic, cheap, and delicious. Even if you're not sold on Vietnamese soup, the vermicelli noodle bowls and rice plates are equally as appealing.
Old Town Cafe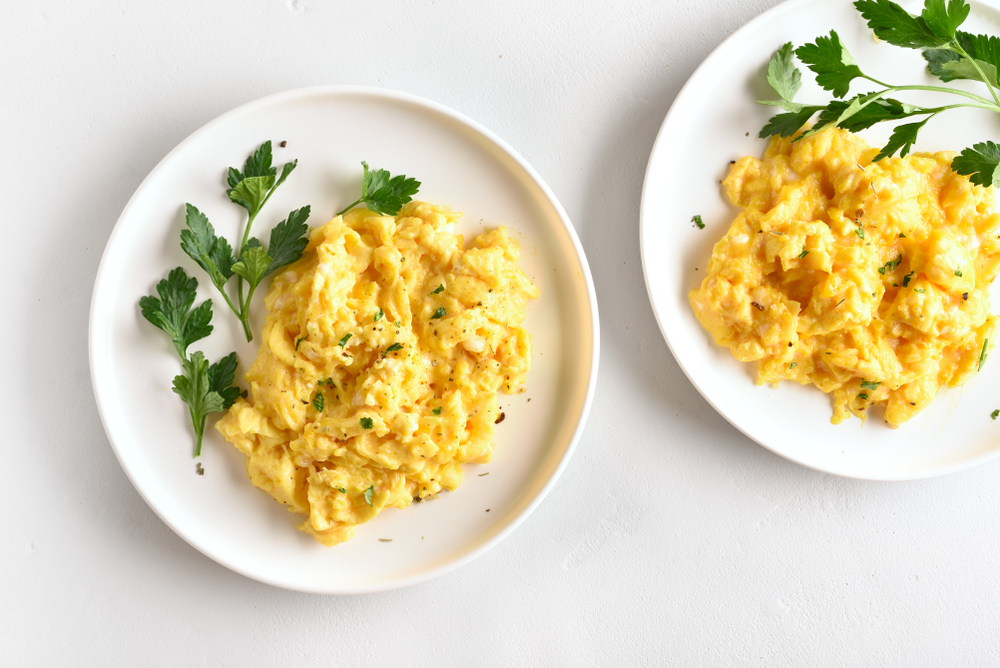 Old Town Cafe is a breakfast joint that takes the American diner style and classes it up a bit.
They have some simple offerings like cereal, eggs, potatoes, and omelets. But it's the biscuits and gravy, eggs benedicts, and massive selection of tofu scrambles that shine.
With organic, homemade, and locally sourced ingredients, this is exactly the kind of breakfast joint you would expect to find in a hippy town like Bellingham.
Cosmos Bistro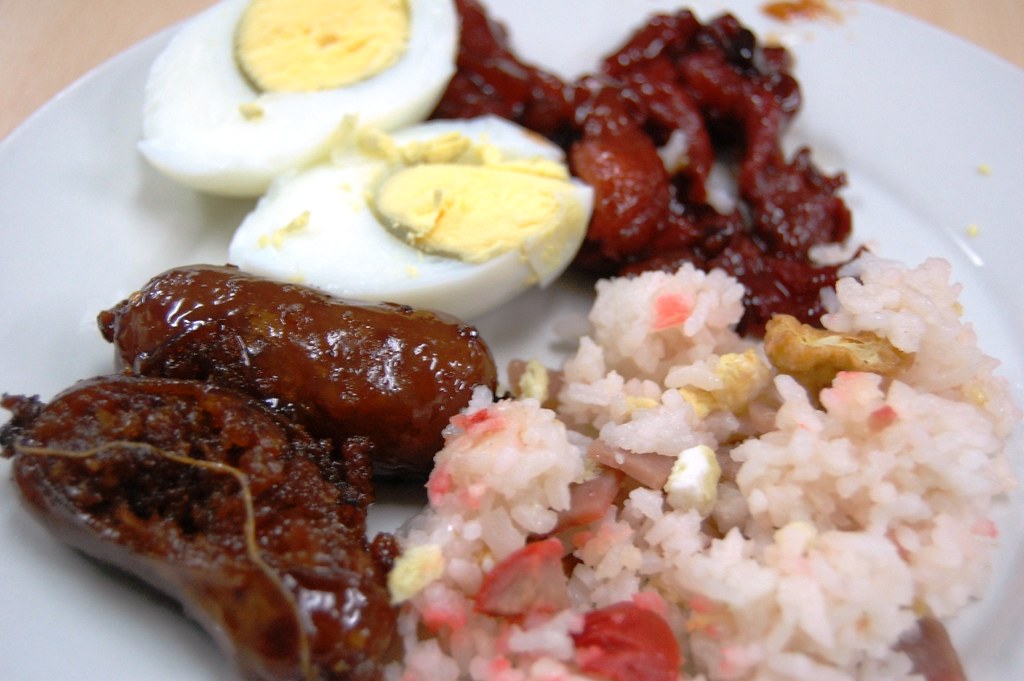 Cosmos Bistro is known for serving up farm-to-table flavor bombs. Chef Cinnamon Berg runs this two-story cozy bistro flawlessly.
With Filipino chorizo topped with an egg, blueberry onion jam + blue cheese burger, and the mushroom eggs benedict becoming quick menu favorites, this spot is usually busy with locals. Even with the limited menu, you'll find gluten-free options and vegan and vegetarian choices.
YunGaNe Korean Restaurant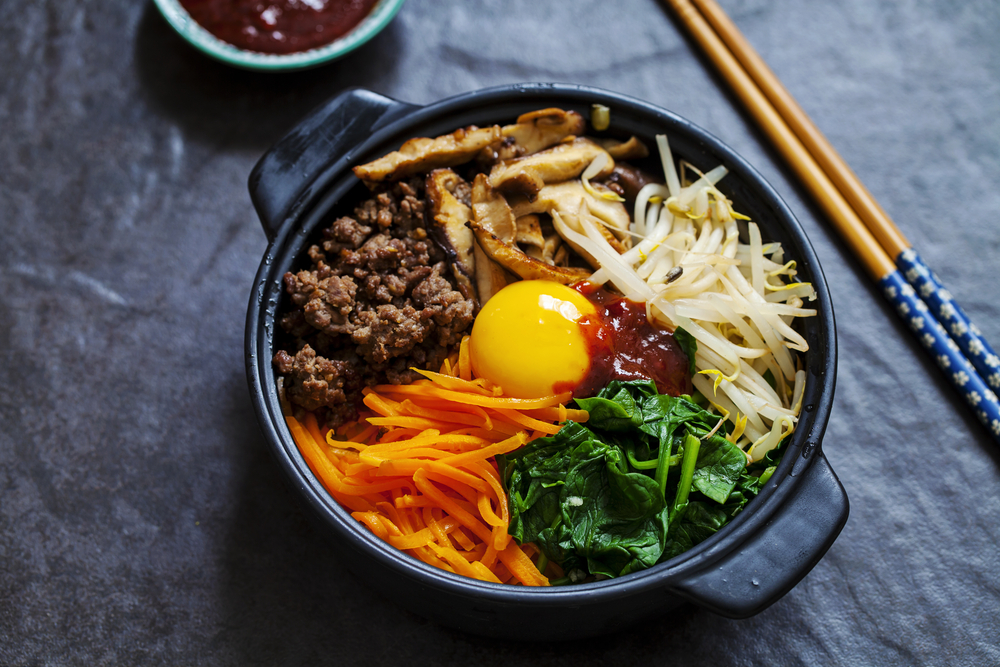 Bellingham is known for its craft beer scene. Korea is known for its pairing of exceptional fried chicken and beer. Knowing this, it makes perfect sense that Bellingham is the perfect place for an uber-successful traditional Korean joint like YunGaNe to serve up some classics.
Bibimbap, Bulgogi Pork Kimbap, Chicken Katsu Sandwich, and yes, fried chicken + beer are some local favorites. Oddly enough, it's their take on jalapeno poppers that keep the people coming in for more.
Bantam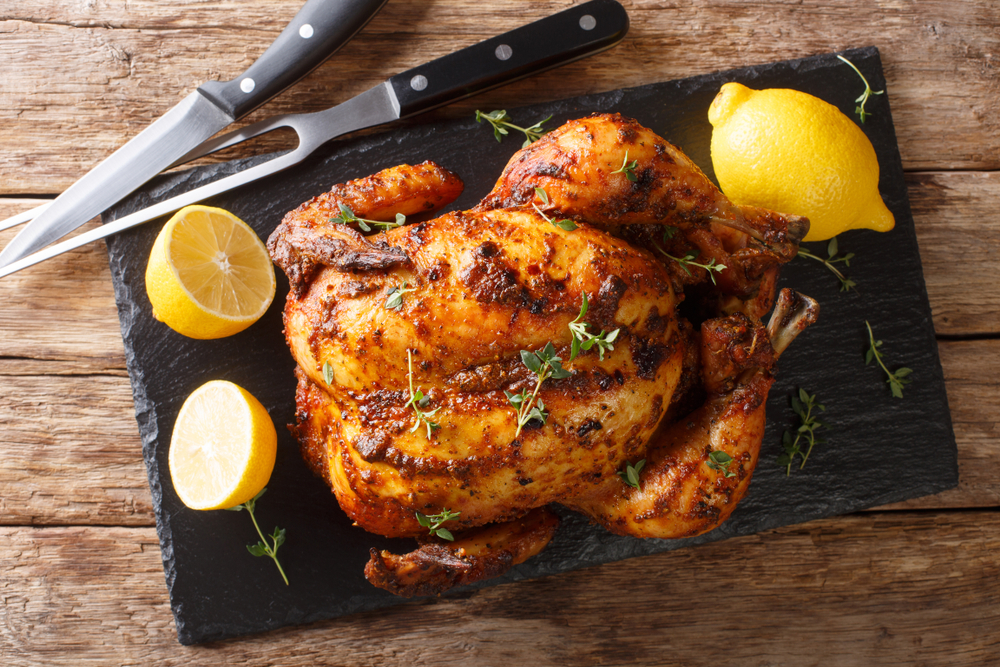 Upscale southern cooking. That's how I would describe the meals you'll find at Bantam. Not in a creole or cajun way but in a southern fried chicken way.
Here you can order either fried or rotisserie chicken with a selection of southern home-cooked sides from the family-friendly downstairs or the 21+ upstairs bar. This place has quickly become a community staple with tons of original cocktails, massive family dinners, and their famous chicken and waffle special.
Mallard Ice Cream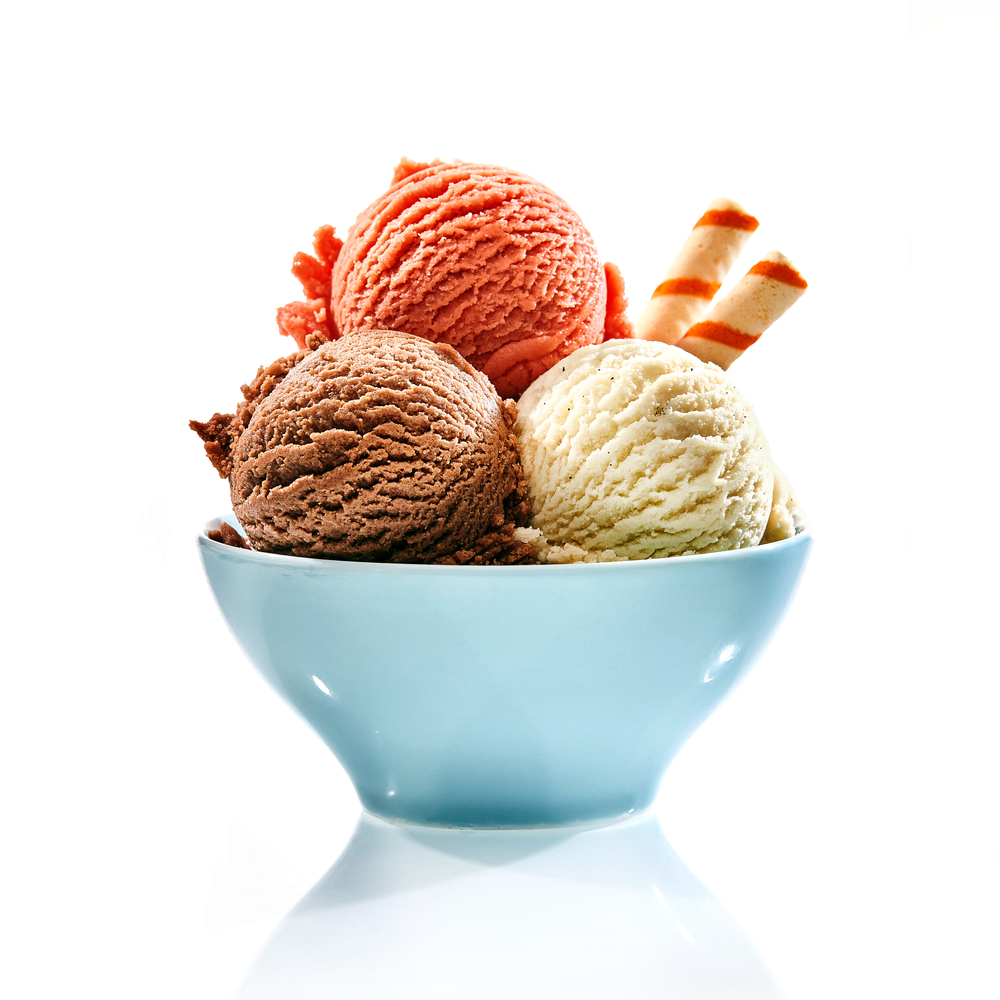 A sister business to Bantam mentioned above, Mallard Ice Cream isn't just another ice cream shop. These dairy treats are crafted with the same care as many entrees in your favorite Bellingham restaurants.
Mallard is unique because of the high-end, locally sourced products they put into their favorite scoops. For example, Lemon Coriander, whiskey Fig, Spiced Molasses with Antler Baking Co. Gingerbread, Ghost Pepper Peppermint, and Mango Pineapple Tajín Ice all feature on their eclectic menu.
The flavors rotate with the seasons, so don't expect anything specific. There are lots of non-dairy options too.
Bellingham Cider Company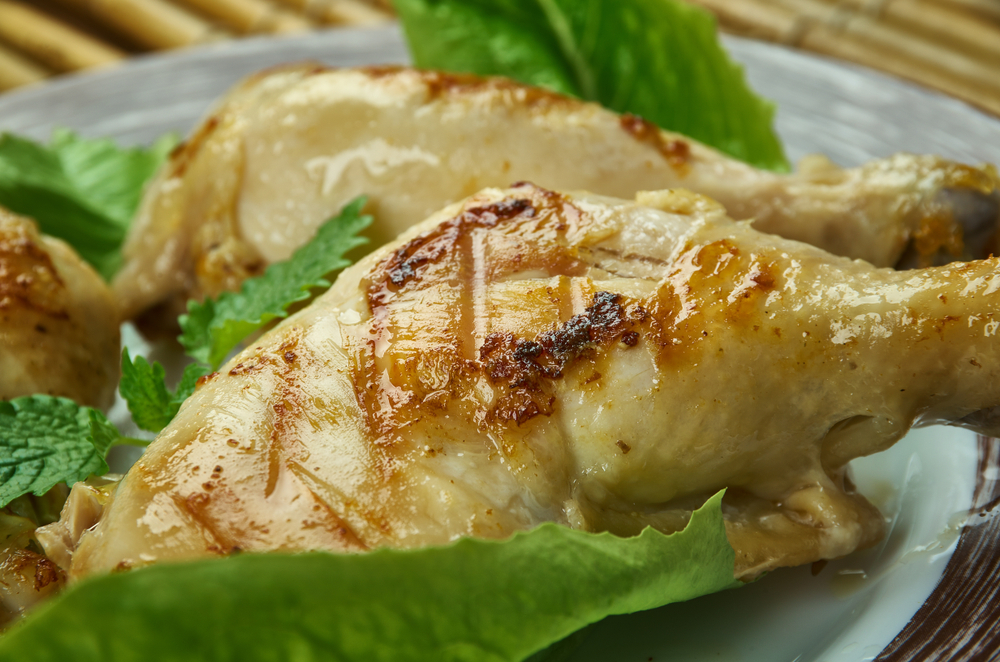 205 Prospect Street, Suite A-105
$$
In a city so renowned for beer, you would think drinking cider would classify as a cardinal sin.
But Bellingham doesn't discriminate.
However, the Bellingham Cider Company offers more than just delicious hard ciders to sample. With an impressive and expansive outdoor seating area on the rooftop, the BCC is serving up exceptional Pork Belly, Buttermilk Brined Chicken and Cinnamon Waffles, Tom Yum with Scallops (for Thai food lovers), and lots of fresh seafood choices. There's also a kids menu for families and cocktails for those who aren't apple-based beverage-inclined.
Anthony's Hearthfire Grill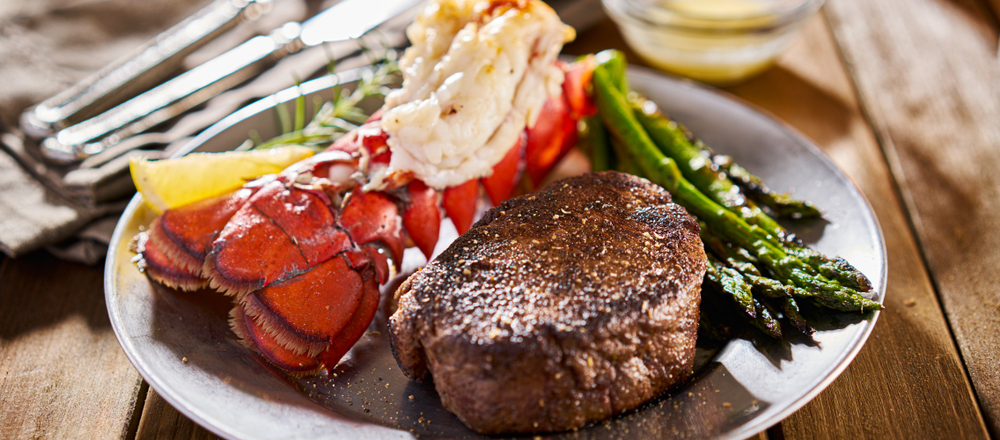 Located overlooking Squalicum harbor, this fancy Pacific Northwest seafood and steak chain offers a great surf and turf menu and a modestly priced happy hour for guests on a budget. If you're looking for a stunning ambiance for date night with excellent service, Anthony's Hearthfire Grill is your stop.
A sister restaurant to the well-known Anthony's up the street; this restaurant offers better views of the harbor (great for sunset) and a more seafood-focused menu.
Lighthouse Bar and Grill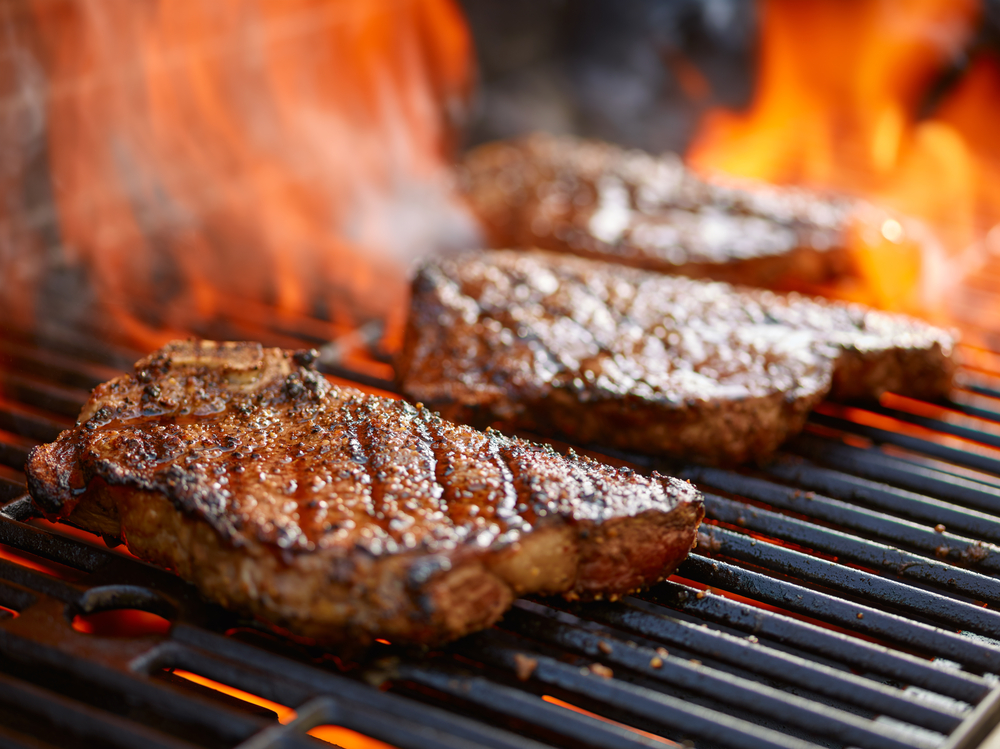 Located inside the Hotel Bellwether, the Lighthouse Bar and Grill is a casual but classy steak and seafood restaurant that overlooks the water and offers a wide selection of seafood and Northwest-style cuisine.
You can join them for one of their buffet-style brunches during the holidays, like Thanksgiving, Mother's Day, and Father's Day, or try their preset 3-5 course menus during dinner. Weekend Brunch on Saturdays and Sundays is also popular and allows you to sample both the breakfast and lunch menus.
Aslan Brewing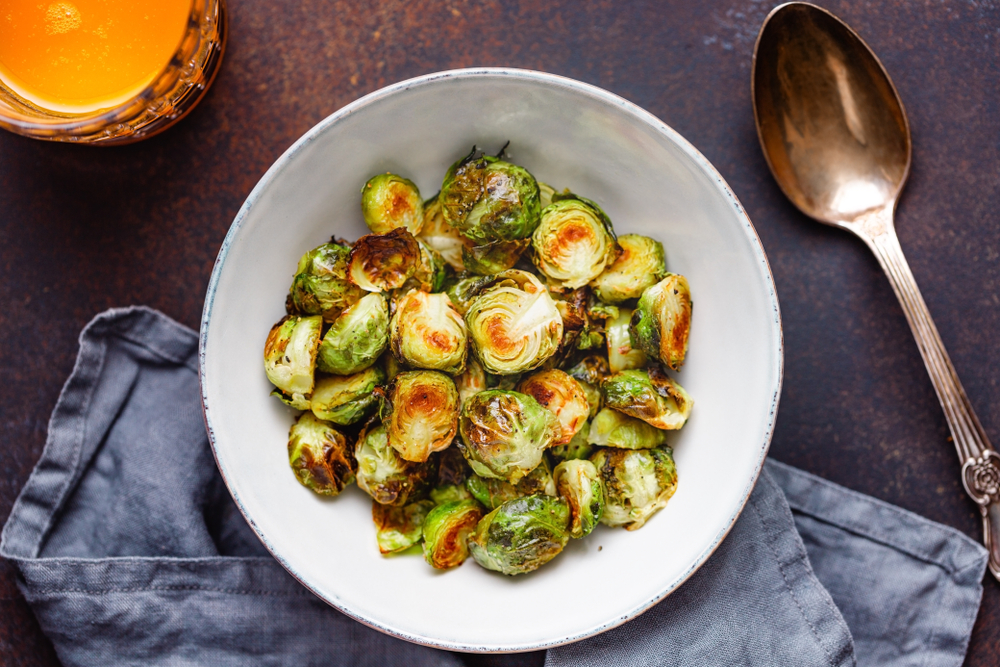 Let's dip into this famous craft beer scene, shall we? Aslan Brewing makes exceptionally smooth organic beer. But they also make exceptional snacks to serve in their outdoor beer garden at the local brewpub.
Poutine, Crispy Brussel Sprouts, Makhani Curry bowls, and their classic Smash Burger or Salmon Cake Sandwich are standouts. Join them for Happy Hour from 2 to 5 PM or all day Sunday for the best prices.
Avenue Bread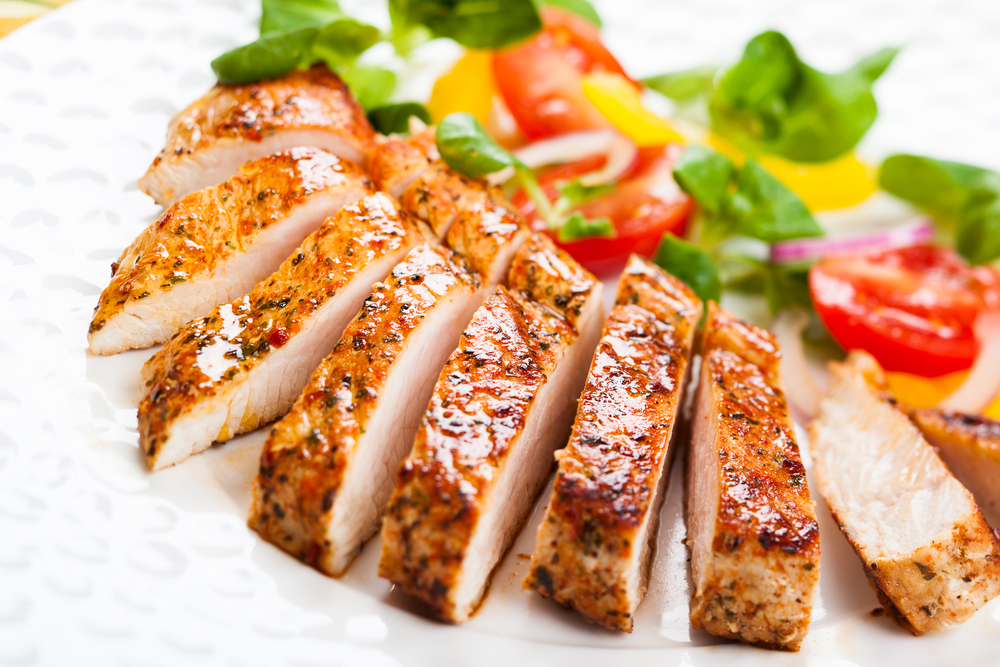 Avenue Bread has several locations to try their belly-filling, nourishing sandwiches. With every single sandwich or grinder made fresh and cooked to order, you won't be disappointed.
Expect a bit of a wait during the busy breakfast and lunch rushes as everyone lines up to score the Gourmet Turkey and Albacore Tuna Grill sandwiches.
Boundary Bay Brewery & Bistro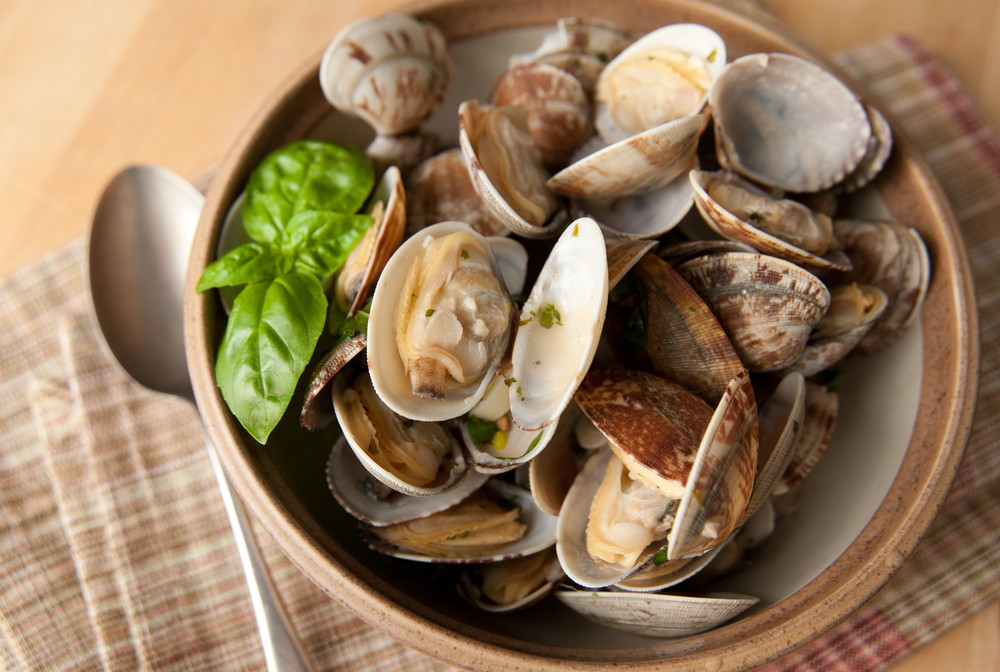 Not only was Boundary Bay Brewery & Bistro the first brewery in Bellingham, but it was the second and third as well. You could say that it alone started the brewery boom that Bellingham is now known for.
The restaurant element of Boundary Bay keeps to its high standards on sustainability and community, serving a handful of appetizers locally sourced from the area, like steamer clams and grilled wings, to satiate its guests. Mains like Grilled Fish Tacos and the Boundary Bay Mac n' Cheese will have you doing cheers around the table.
Colophon Cafe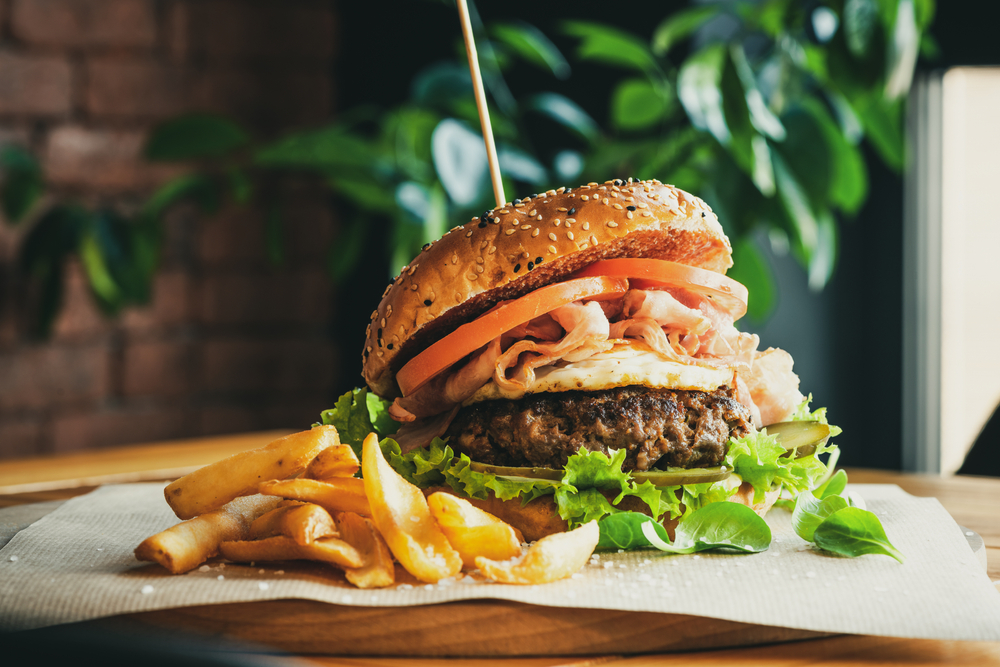 While technically located just outside the city center in the Fairhaven District, the Colophon Cafe is a favorite of Bellinghamsters. The historic area is great for wandering or shopping before or after your meal.
Since 1985, this restaurant has been serving up soup that has the town talking. You can even see a calendar of the following day's soups on their website. But you can't survive on soup alone; they also have a selection of dips, salads, sandwiches, and burgers to keep you full and satisfied for a day of exploring the city.
La Fiamma Wood Fire Pizza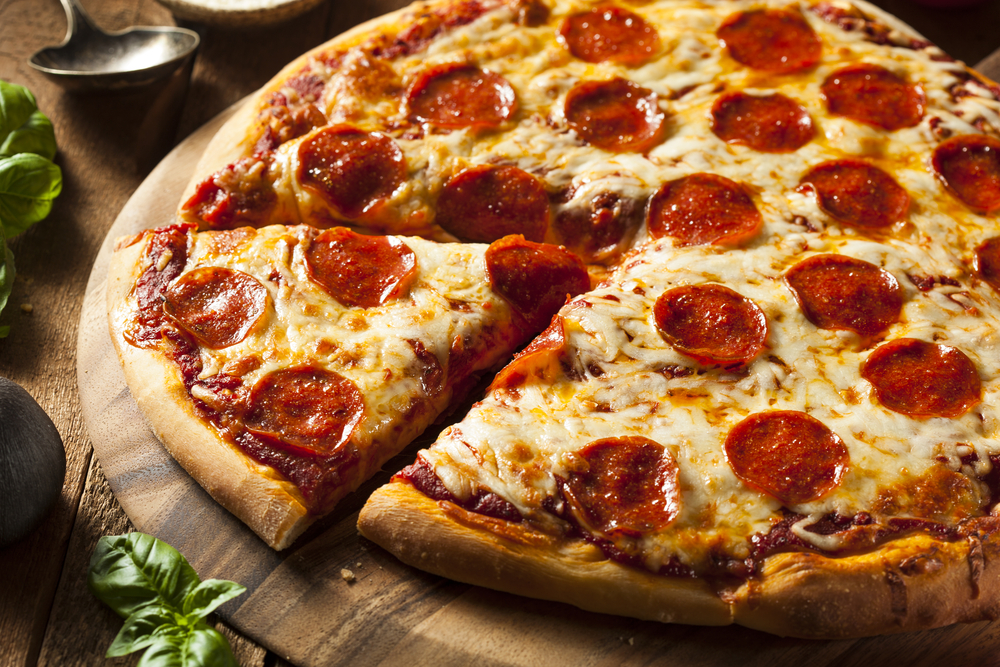 There are many pizza choices in this college town, but none deserves a spot on this list like La Fiamma Wood Fire Pizza.
This spot offers sit-down, take-out, or even single slices from the Pye Hole window. They have pizzas fit for vegans, gluten-free types, carnivores, and even seafood-only topped pies. The local favorites are the PPJ (pepperoni, pineapple, jalapeno), Potato Gorgonzola and Fennel Sausage, and Wild Smoked Salmon.
Keenan's at the Pier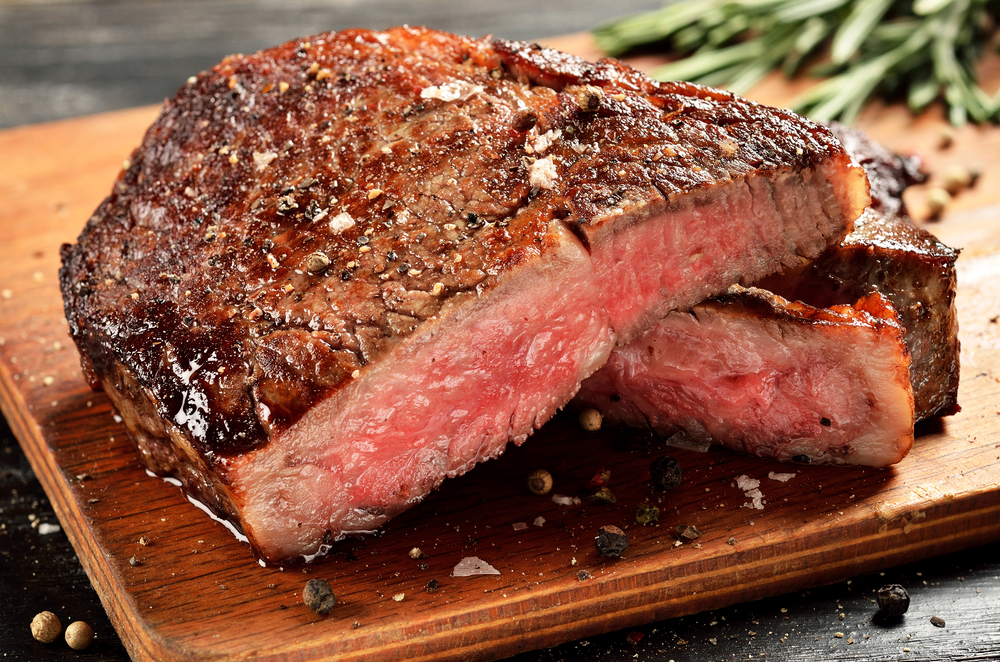 It seems fitting to end this epic list with one of the fanciest meals you can eat in Bellingham.
Keenan's at the Pier is located inside the Chrysalis Inn and Spa; it offers guests a panoramic view of Bellingham Bay and the San Juan Islands on a clear day and a selection of delicious cocktails and cuisine.
Come in for breakfast, Sunday Brunch, lunch, dinner, special menu evenings, or just dessert and a drink. There's no shortage of menu items to choose from. The menu has a little something for everyone, including Wild Sockeye, Black Cod, Duck Hindquarter confit, Ribeye, and Crab Cakes.
Keenan's is a popular destination for dinner, and reservations are strongly recommended here.
Bellingham is a Foodie Paradise
Bellingham is sure to leave you full and happy. All these restaurants capture the city's heart with a focus on delicious, locally sourced ingredients and sustainability. This list guarantees you'll have your meals covered no matter how long your stay at your luxury vacation rental.
If you are willing to travel for a good Northwest meal, check out our dining guide for neighboring Glacier!