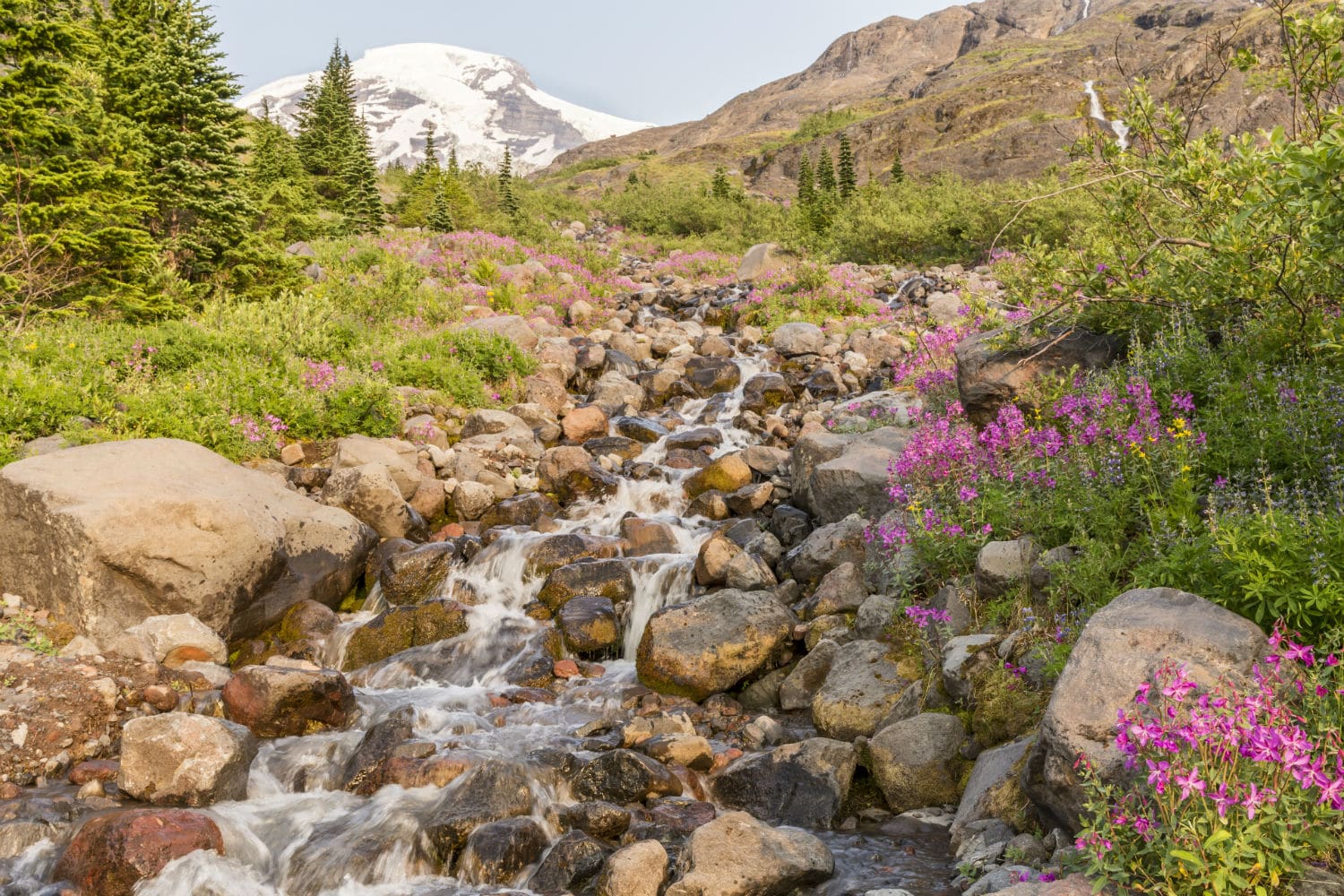 Policies
LUXURY GETAWAYS
TERMS AND CONDITIONS
A completed "Vacation Rental Agreement" is required within 24-hours to hold your reservation. The Rental Deposit is due upon receipt. Review and acceptance of the Luxury Getaways Terms & Conditions which is made part of this rental agreement is required before a confirmation will be issued.
Vacation Rental Agreement: The Guest/Cardholder making an advance lodging reservation and identified as the Occupant of Premises on the Guest Registration Agreement (Agreement) must be an adult 23 years old or older and must be an occupant of the Vacation Rental Unit (Unit) during the entire reservation period.
The Guest/Cardholder is responsible for giving the accurate number of guests that will be staying in the home. In Addition, the guest/cardholder is responsible for staying within the vacation home's maximum capacities at all times, including visitors. (This is strictly enforced and punishable by an early eviction without refund). Up to two (2) children, under the age of 4, are not counted in the guest count.
Cancellation/Rescheduling:
When making a reservation for one of our properties, this home is set aside for your use and is no longer available for other parties to book. Your reservation is an agreement to stay at a specific Unit on the date that you have selected. Cancellations must be made 30 days prior to the scheduled arrival date for the deposit to be refunded, minus a $100 processing fee. Any cancellations made within 30 days of scheduled check-in will be forfeited unless the unit is re-booked for the same time period and at the same rate of initial booking. If a portion of the rental time is re-booked, a pro-rata refund will be made. All refunds, whether in whole or pro-rata, will be subject to the deduction equal to 15% of the deposit paid. To protect against cancellations cause by certain unforeseen event, such as illness, death, natural disasters, etc., we recommend that guests purchase trip cancellation and Interruption Protection Insurance to assure refund of deposits paid and reimbursement of other vacation payments. Such insurance is available through travel agents, auto clubs such as AAA, or online with Rental Guardian or CSA Travel Protection.
RESERVATIONS AND CANCELLATION FOR AIRBNB GUESTS ONLY:
Cancallation policy for AirBnb is: Cancel up to 7 days before check in and get a 50% refund (minus service fees). Cancel within 7 days of your trip and the reservation is non-refundable. Service fees are refunded when cancellation happens before check in and within 48 hours of booking. This cancellation policy superceeds any other cancellation policy if you have made your reservation through Airbnb.
CATASTROPHIC EVENTS & EMERGENCY EVACUATIONS:
If a catastrophe (hurricane, tornado, earthquake, flood, snow, etc.) or any situation simply beyond our control impairs the vacation rental, Luxury Getaways is not responsible for finding alternate lodging for the renter or for the renter's financial losses related to transportation or alternate lodging. There will be NO REFUNDS OR CREDITS FOR EMERGENCY EVACUATIONS. Whether you own property, run a business, or rent a property, the threat of a snow, volcano, flood, power outage, etc., is always present during certain months of the year, and we all assume this risk. Therefore, we suggest you consider Travel Protection Insurance to secure your vacation investment and eliminate your financial risk. There will be no refunds of any kind for evacuations.
Vacation Rental Travel Insurance
Vacation Rental Insurance has been made available with your reservation. Vacation Rental Insurance reimburses for pre-paid, non-refundable expenses due to certain unforeseeable circumstances that may jeopardize your vacation investment and force you to incur unplanned expenses. We strongly recommend you purchase this valuable protection. If declined, at the time of booking, you acknowledge you have read and understand our cancellation policy and choose not to purchase Vacation Rental Insurance on behalf of all occupants.
Relocation
In the unlikely event that we have to make any changes to confirmed reservations, we will advise you at the earliest possible date and attempt to locate another unit for your stay. In the event we are unable to deliver the unit under this agreement because of fire, eminent domain, flood or other act of nature, delay in construction or any other reason and no suitable substitute can be found, all payments shall be refunded.
Weather conditions
We cannot be responsible for winter weather conditions, so make sure that you have proper equipment (tires etc.) to drive in the snow and carry tire chains for driving up to Glacier and the ski area (Once a winter storm is over, our local roads are kept open and are in good condition for winter travel) There are no refunds for road closures to the ski area. Sometimes guests will be advised to park at the bottom of drive ways and walk up due to icy conditions.
Damages
Signor is responsible all for damages, accidental or otherwise.
Damage Insurance
As a part of your stay, you may purchase a Vacation Rental Damage Protection Plan designed to cover unintentional damages to the rental unit interior that occur during your stay provided they are disclosed to management prior to check-out. If purchased, the policy will pay a maximum benefit of $1500 for condos and $3000 for homes and lodges. Any damages that exceed the above stated benefits or are not covered under the plan will be charged to the credit card on file. If, during your stay at one of our rental properties, an insured person causes any damage to real or personal property of the unit as a result of inadvertent acts or omissions, the Insurer will reimburse the Insured for the cost of repair or replacement of such property up to the maximum benefit $3000. Certain terms and conditions apply. Full details of the Vacation Rental Damage coverage are contained in the Description of Coverage or Insurance Policy www.vacationrentalinsurance.com/g20vrd. The Vacation Rental Damage plan can be purchased up to the time the final payment is made for your reservation. By submitting payment for this plan, you authorize and request CSA Travel Protection and Insurance Services to pay Luxury Getaways any amount payable under the terms and conditions of the Vacation Rental Damage.
You understand that our property insurance does not cover your belongings or damage that you cause. You agree that we are not responsible for any loss or damage during the term of the rental agreement. You agree to carry insurance covering all of your personal property located in the unit or bear full responsibility for its damage including damage from fire, water, theft or any cause.
Check-in
After 4 p.m. Early Check-In at 1 p.m. is contingent upon the Unit being cleaned and ready. Early Check-In will not be authorized until the day of arrival. Check-Ins earlier than 1 p.m. for the same day will be charged a half day's rate.
Check-out
Before 11 a.m. Occupants must Check-Out by this time in order for us to prepare the Unit for the next guest. Late checkout of up to two hours may only be authorized on the day of departure, and is dependent upon whether there are arriving guests. Late Check-Outs past 1 pm and unapproved late check-outs past 11 am will be charged a half-days rate .
Restrictions
Guests are subject to immediate eviction and removal from the Unit and Property if:
Fireworks are set off at any of our properties
There is a discharge of firearms of any kind
Campfires at properties without fire-pits or fire-rings or when fires are banned
Complaints of noise, loud music, foul language or otherwise disturbing the peace of the neighbors are reported
There is noise and disturbance outside the home after 10 pm
Number of occupants exceeds the number of contracted guests
Smoking is evident in and around the Unit
Dogs are on rental properties that prohibit dogs
There are tents, campers or motor homes placed on the rental property
Units are used as a place of commerce
House Parties occur
More than the maximum number of vehicles is parked on premises
Furnishings/equipment
Our rental homes have been decorated and equipped to satisfy the particular tastes and desires of the owners. All properties are furnished with heat, a fully equipped kitchen and a television. Many of the properties have air-conditioning, dishwashers and a washer and dryer. Several properties do not have TV reception and a DVD player is provided for your use. The furnishings are not to be moved or rearranged and are subject to change without notice. Any locked closets are reserved for the storage of the owner's private property and are not to be entered or damaged.
Telephone & Wi-Fi
For those properties that have telephones, local calls are free of charge. Long distance calls should be charged to a credit card or be made collect. Guests shall be charged for any long distance charges made to the property along with a $25 fee. If the property has Wi-Fi, it will be listed on the Luxury Getaways website and the Password will be supplied on a sign in the main living area. Wifi is provided, however is not guaranteed. We are in a rural, mountainous area, and internet can not always be reliable. There will be no refunds for wifi/internet being down.
Maintenance & repair
Just like your own home, our homes can experience unanticipated breakdowns. All efforts will be made to insure that all equipment and appliances are in working order and that any problems are resolved as quickly as possible. Although repairs will be made as quickly as possible, no refunds or transfers to another unit will be made. No maintenance or repairs are performed at night, unless it is an emergency.
Campfires
Because of extreme dry summer conditions and the danger of forest fires, guests are permitted to have campfires only at homes or cabins that have approved, already existing fire pits or fire-rings. No fires are allowed otherwise. At these location, please make sure that your campfire is totally out before you go to bed or leave the premises. (To make sure it's out, stir the ashes up within the fire-pit or ring while dousing it well with water.
Hot tubs
Hot tubs are provided for your enjoyment. Please refrain from excessive noise. (Sound travels at nights.) Splashing or unruliness that would lead to a problem in the care and maintenance of the tub. Follow the rules that are posted. Do not use soap shampoo, any substance in the hot tub. The Communities have quiet time of 10pm. Plastic cups are provided for Hot Tub use- NO GLASS IN THE HOT TUB.
Risks & safety
Our hot tub is serviced according to County Health Code requirements. Guest must abide by the rules posted near the hot tub and agree to hold harmless Owner and/or Management (Luxury Getaways) for any injury resulting from the use of the hot tub. Use of the hot tub or pool is at occupant's and guest(s)' own risk.
Fire safety
No candles or open fires are allowed inside or outside the unit, except in approved wood stoves, fireplaces or outside fire pits (concrete liners.) Fire officials may ban fires during the summer. When that occurs, no fires are permitted. Children must be supervised at all times.
Check-out time
Before 11 a.m. Occupants must Check-Out by this time in order for us to prepare the Unit for the next guest.
Lights
Turn off all lights and appliances.
Thermostats
In the fall, winter and spring, please turn the Heat down to 60º degrees. DO NOT TURN HEAT COMPLETELY OFF.
Start a load of towels
Run the dishwasher
Security
All doors and windows must be closed and locked, and if a key was required to access the unit, it must be placed on the kitchen counter or if needed to secure the Unit, returned to the Key box.
Departure: Occupant and their guests are required to do their own dishes or start the dishwasher, take all food from the refrigerator, bag all trash and place in trash receptacle, follow instructions for setting the temperature and locking all doors and windows upon departure. Please leave the Community Gate Card on the dining room table.
Condition of home
Cleaning of the unit is provided upon departure for the initial cleaning fee, however, failure to adhere to the following will result in additional cleaning charges at the rate of $45 an hour (guests' credit cards are held on file for this purpose:)
The home must be left neat and orderly, with furniture left as found
All trash bagged and placed in outside containers. Use Recycling bins, if provided
Kitchen cleared of trash and food, refrigerator emptied
Carpet and floors free of excess food, debris and dirt
Wash all dishes or place in dishwasher, with the washer started
Start one load of towels
Items left in home
Please check the property for all your belongings, especially under beds and in drawers. We cannot be responsible for items left behind. Upon request, we will attempt to locate an item and mail it to you. A handling fee of $5.00, plus the cost of postage (and insurance if requested), will be charged. If a special trip to the home to find your item is required, there is an additional charge of $25. Items left in homes and not claimed after thirty days are donated to a local charity.
Booking your next stay
Book your next stay (non-holiday, non-festival) before your departure and receive a 10% discount on your next stay.
We are only able to book stays at properties for up to 365 days. You may reserve the same home for next year by leaving an advance prepayment of 50% during your current stay. You must reserve prior to check-out to keep your priority status.
House parties
House parties are prohibited at any time. Should a house party occupy a rental home, the rental will terminate immediately without a refund. The person making the reservation shall be held liable for any damage to the property, its' contents or surroundings and will not receive the benefits of the Accidental Damage Program.
Smoke-free Facilities
All Luxury Getaway properties are smoke-free. No smoking is permitted. If smoking occurs inside the unit, the minimum cleaning fee will be $200. This includes tobacco, marijuana, and vaping. Guest may smoke outside the properties, but they are responsible for disposing of any cigarette/cigar/marijuana related remnants in the provided receptacles. Any cigarette/cigar/marijuana related remnants left on the ground will incur extra cleaning fees.
Use & Security of Unit:
Occupant agrees to comply with the Owners and Management instruction listed in this Agreement, posted on the premises and listed in the Guest Directory. Occupant is asked to examine the Unit UPON ARRIVAL and to immediately report any and all damage(s) observed to Management. Occupant is responsible for the security of the Unit and its contents, and any personal property of guests during the stay. When unit is unoccupied, doors must be locked and the outside light left on. Key codes, when used, are changed between guest visits for the security of the unit. Occupant must leave the Unit in good condition.
Housekeeping Services:
Your Unit will be cleaned and inspected by a staff member prior to your stay. Clean linens (sheets and towels) are provided, as well as a starter supply of paper, soap products, and basic cleaning supplies. Please contact Luxury Getaways if anything has been inadvertently overlooked, and we will send a housekeeper over to correct it.
Additional Fees:
Cleaning: Failure to leave the Unit in a neat or orderly fashion, leaving the house in a filthy condition or neglecting to follow the instructions listed under Departure above will result in a $45 per hour cleaning charge for each hour of work.
Smoking: If smoking occurred, the minimum fee will be $250 to clean the Unit.
Hot Tub: If the Unit has a hot tub and if abuse or misuse of the hot tub results in a need to dump, sanitize, and refill the hot tub, there will be a $150 cleaning charge.
Telephone Charges: If Occupant incurs long-distance, there will be a $25 service fee in addition to the charges for the calls.
Lost and Found: Upon request, we will attempt to locate a lost item and mail it to you. A handling fee of $25.00, plus the cost of postage (and insurance, if requested), will be charged. Items left in homes and not claimed after thirty days are donated to a local charity.
Additional Charges NOT included in rate:
Rates do NOT include daily maid service, gratuities, out-of-country long distance phone charges, car rental, food, liquor, laundry, personal items, excessive cleaning upon departure (ie. Upholstery or rug shampooing, etc.)
Hold Harmless: All Occupants and their guests use the Property/Unit at their own risk. Occupants agree to release the Property Owner and Luxury Getaways and to indemnify, defend and hold Owner and Management harmless from all liability, claims and causes of actions whatsoever and from all damages to Occupant's family, licensees, guests, invitees, and/or other persons or property occupying or utilizing the Premises during the term hereof which occur or arise as a result of the Occupant's use or occupancy of the Unit or Premises. Occupants further agree to indemnify Management for any damages claimed, alleged or caused to Occupants or third parties by Occupant's use or occupancy or the use of Occupant's family, licensees, invitees, guests and/or third parties. By endorsing this Guest Occupancy Agreement, Occupant of Premise (Cardholder), Guest(s) and/or Invitee(s) hereby forever hold harmless and indemnify Luxury Getaways and its Property Owners from any liability/responsibility arising therefore.
Intent of Parties: The parties to this agreement intend that the premises are to be utilized for temporary vacation occupancy and this agreement shall not substitute or create a Landlord/Tenant relationship as described by the Revised Code of Washington 59.18.010 et.seq. and the parties hereby waive any such relationship should it be deemed to apply.
Appreciation: Thank you for booking with Luxury Getaways. We hope your stay with us will be enjoyable.